Hidden Gifts in Hero Wars
Accessible after completing the tutorial.
Discover hidden rewards that can be obtained for free.
Follow these steps
Instructions for Hidden Gifts
1. Clear Chapter 1 in the Campaign to reveal the hidden gift.
2. Open the map of Chapter 9 in the Campaign. You don't need to have actually completed Chapter 9 at this point.
3. Click on the objects on the map as shown in the image. The top of the tower will illuminate.
4. Click on the glowing top of the tower.
5. Click on the appearing cross mark.
3. The map as shown in the image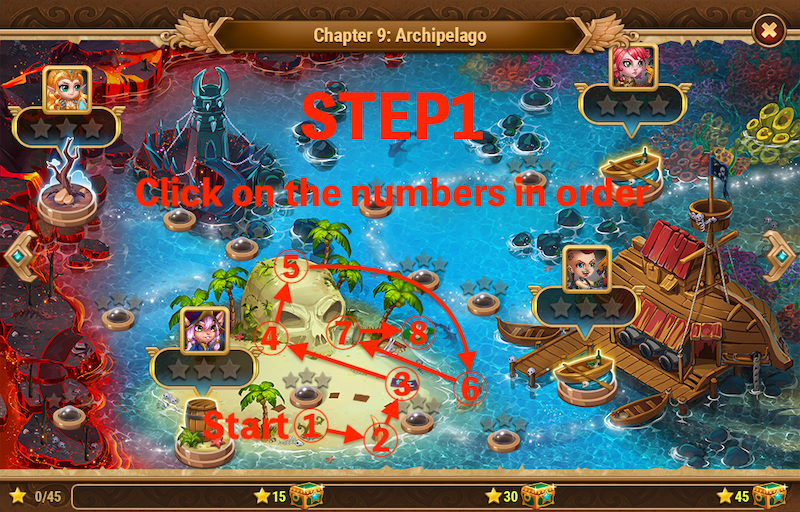 4. & 5. Clicks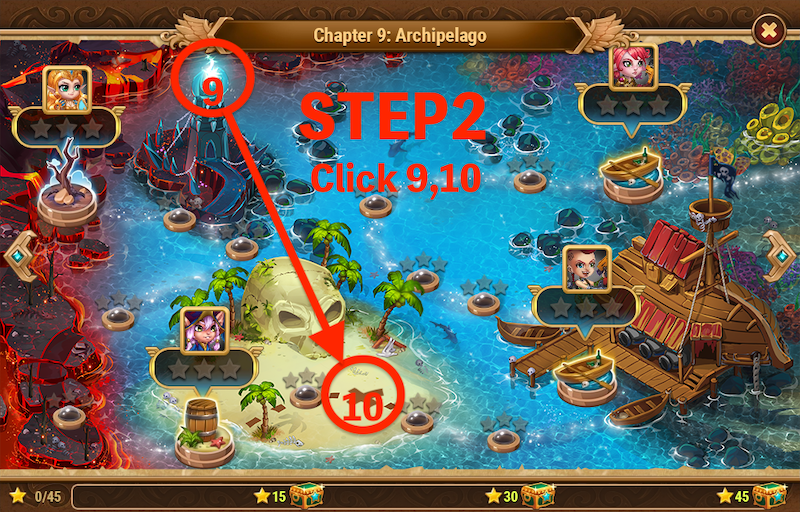 Rewards
15 Copper Boxes
100,000 gold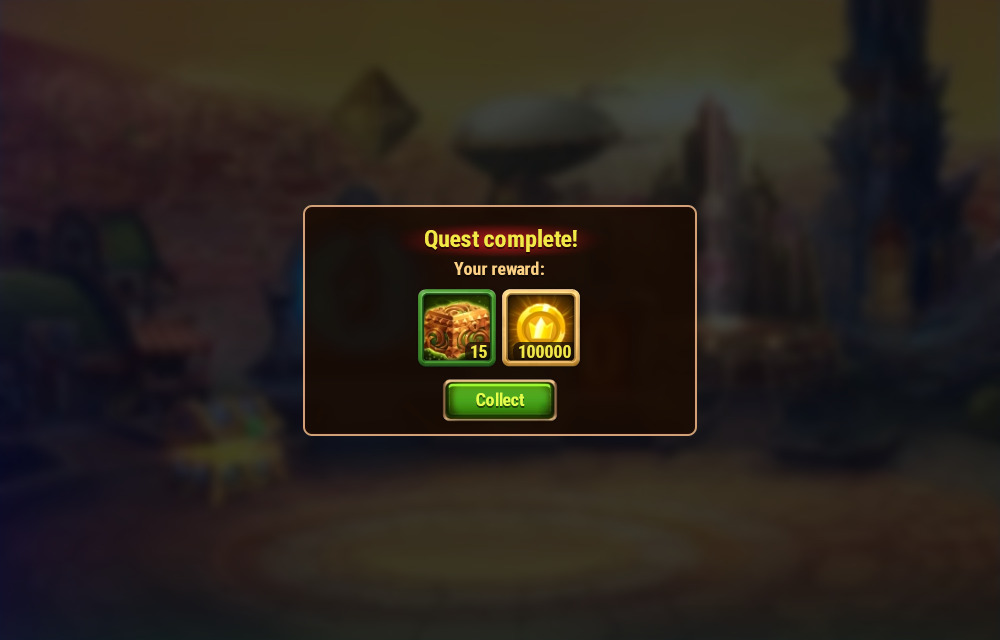 Precautions
If you make a mistake in the order, return to the main menu and retry.
If you're unable to retry after returning to the main menu, reload the browser and try again.
Once you complete the quest, you cannot retry it.
Other Hidden Quests and Secret missions
Apart from the aforementioned quest, there are additional hidden quests.
However, these quests are not permanent and are only available for a limited time during events.
Secret missions
Related Articles
Beginner's Guide
What you need to know before starting Hero Wars
What you need to know when you start Hero Wars