Report
The main event schedule for July has been posted in the leaked information.
We can probably expect Summerfest the week of 7/11 and the x4 sale starting 7/22.
Upcoming Events
Main Updates
Guild DASHIMAKI-TAMAGO 2022.Week26
Guild War:Web31-Gold league,Place 2
The brigade and we were in a close race for the third week in a row, competing with each other by one mistake…It was a close race with the top three guilds winning four and losing one each!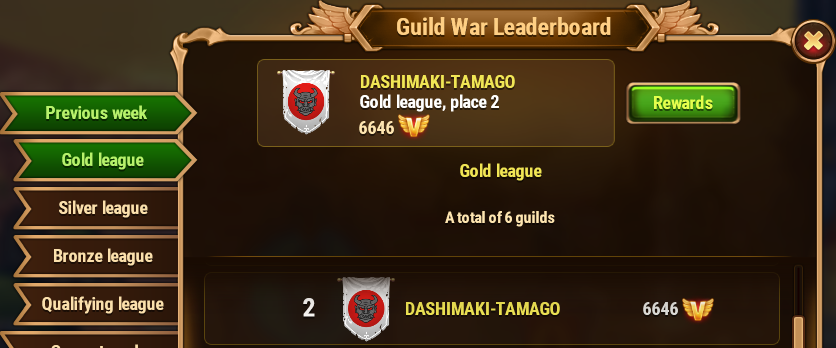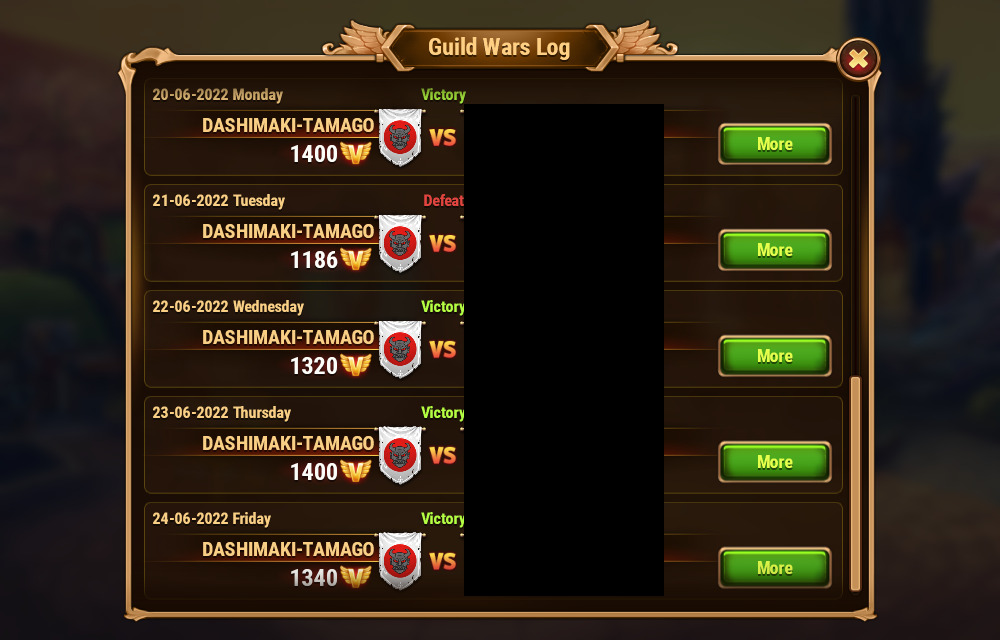 Guild Raid:Place 15