Report
Upcoming Events
Event Calendar Format
Oct 06 – Oct 16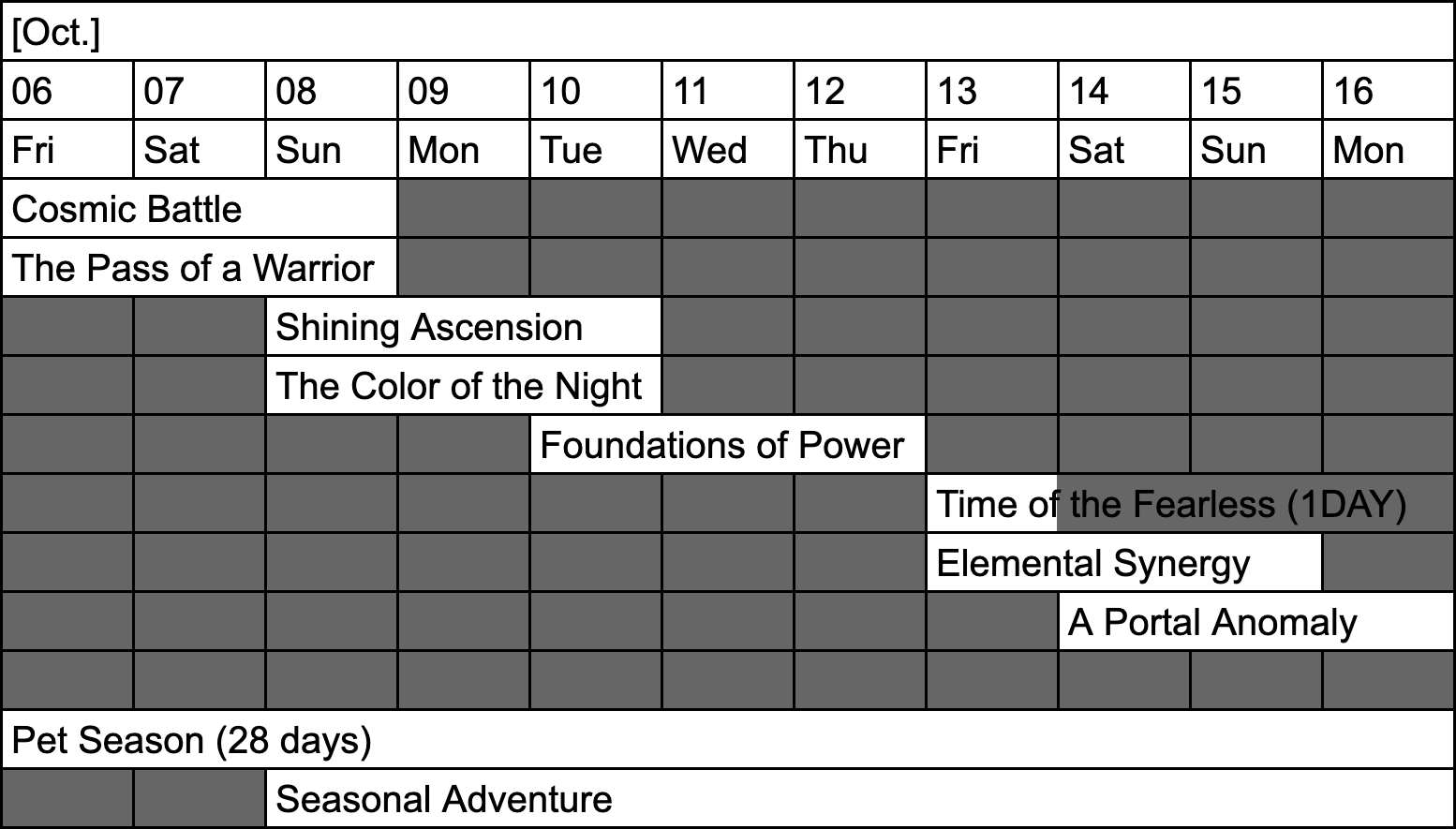 Sep.29 – Oct.10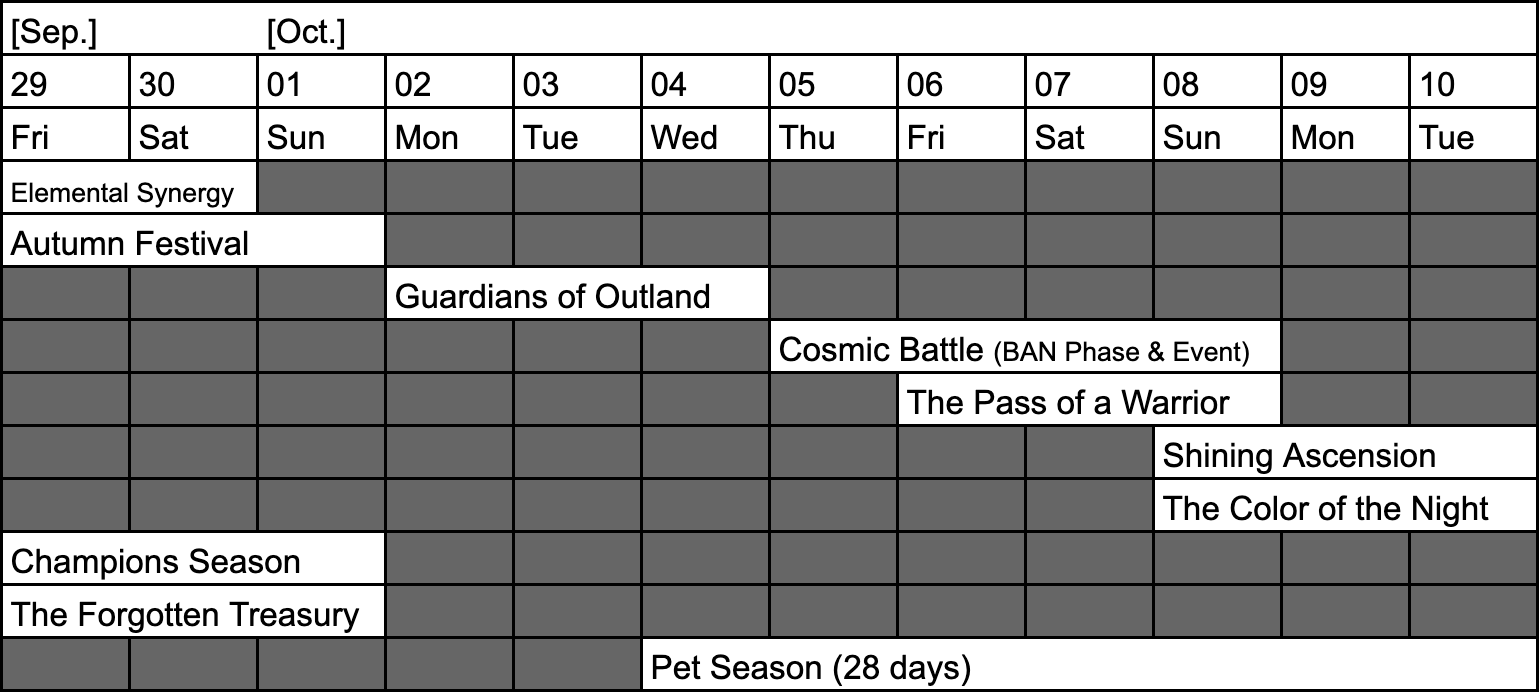 Oct. 08 is the best day to use emeralds
3 events overlap with Spend Emeralds.
Best timing if you're thinking of somewhere this week!
Octover Events
The official announcement has revealed many events, presented in no particular order and without known dates.
Among these events, the dates for the following some are currently unknown.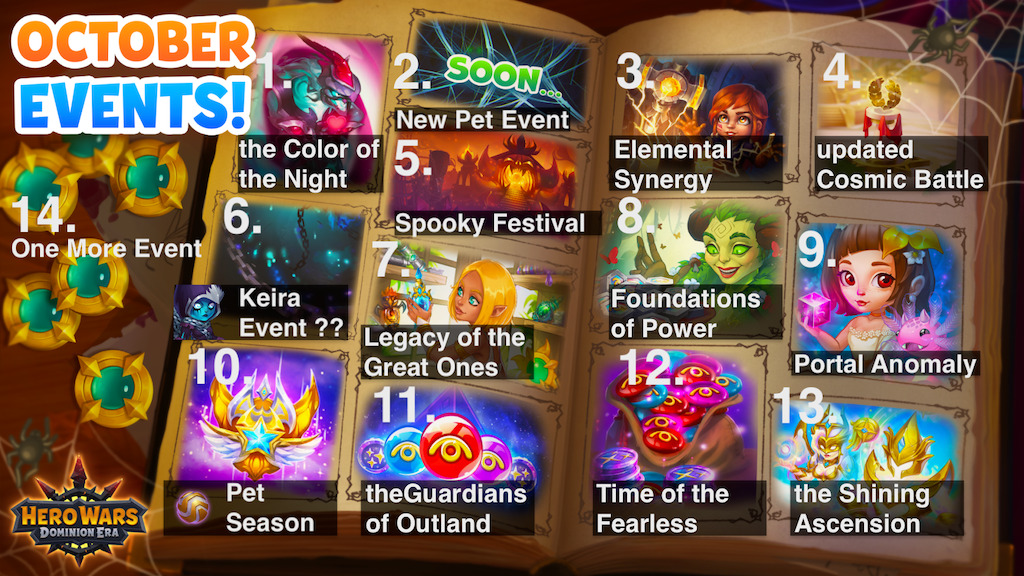 2. New Pet Event
Last year's event included the following
3. Elemental Synergy
5. Spooky Festival
6. Keira Event ??
Based on the atmosphere of the chain, it is possible that this is a Keira event.
Format of the event is unknown.
7. Legacy of the Great Ones
8. Foundations of Power
9. A Portal Anomaly
11. Guardians of Outland
12. Time of the Fearless( > Perhaps x4 sale)
14. One More Event
T.B.D.
Revamped the Cosmic Battle
The voting period and event will last a total of four days. In addition, modifications will be made based on user feedback:
Ban phase
Rewards
Matchmaking system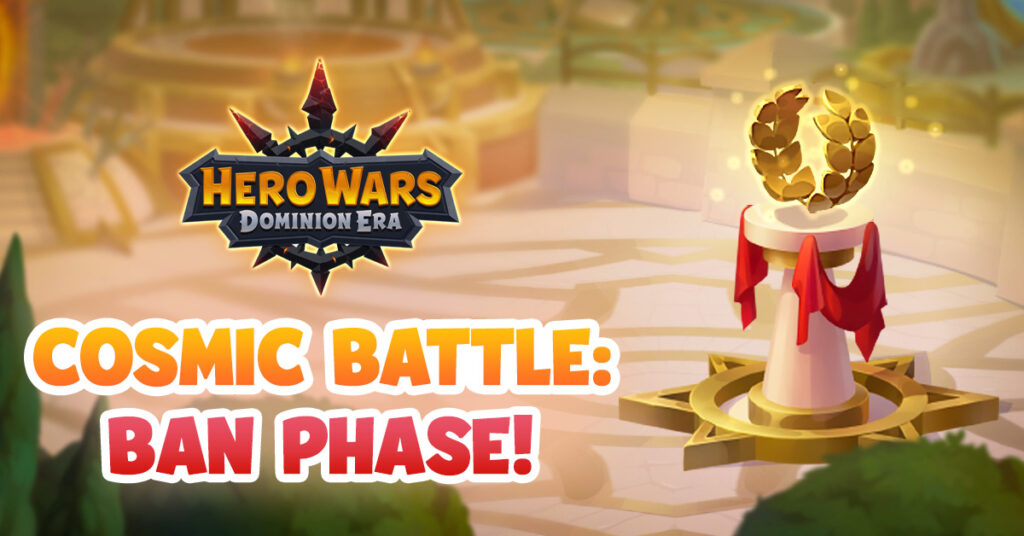 Teaser of a new pet
From the image, it appears to be a spider with the face of a guycot!
There is speculation that this pet may not be very popular due to its appearance.
There is a theory suggesting that the spider's web may disable evasion, but the truth is still unknown.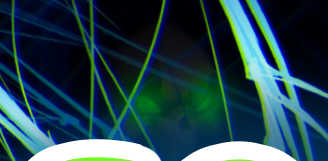 Valkyrie Renew
Visual updates have been made.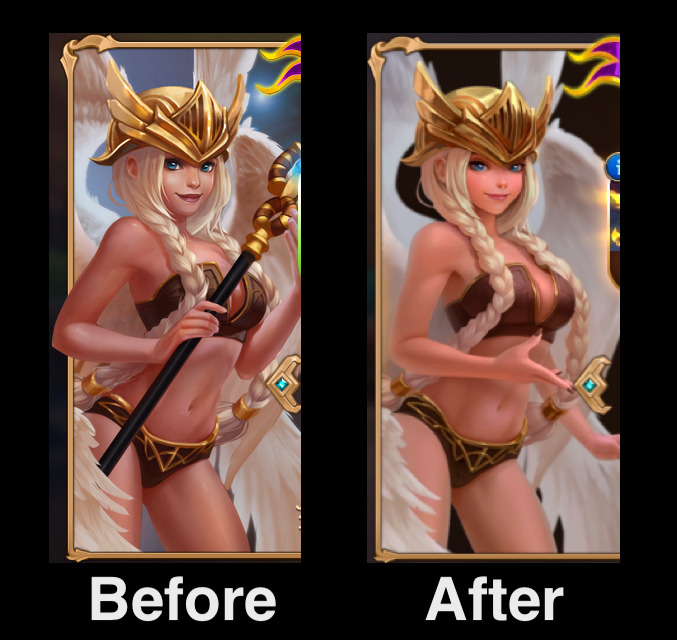 October's Hero of the Month: Satori
Satori excels at delivering one-hit kills.
He is primarily focused on offensive abilities, but he also possesses a method to counter Sebastian, making him well-suited for high difficulty levels!
Acquiring Satori's Soul stones can be quite challenging, so many players are delighted to have the opportunity to collect them here!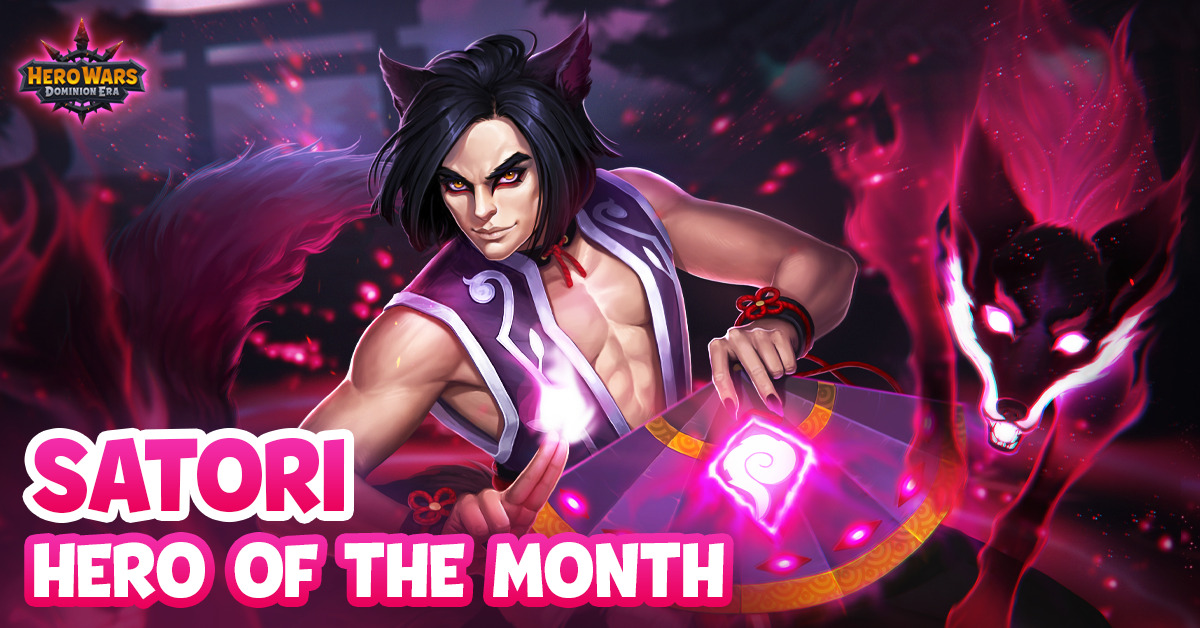 Hero of the Month
Official Community Manager FAQ
Titles are tailored to the content.
Enhancing Testing Methods for the New Events
Q. Could you please send forward to the devs the idea to set up a test server for players, where events are present a few days before they hit live servers? The idea is that players help detecting event related bugs before they are rolled out to production server. If you prefer Cornelius talking about this:
A. Hello. This is an interesting but very difficult-to-implement idea, both technically and legally. At first, it seems like such a solution would increase the speed of update verification. But in reality, the time will only increase. This is because the game build will have to be prepared for release on a separate development branch, which will only increase the possibility of errors due to human factors. It will also increase the time by processing feedback from players. As you may have noticed, developers have recently increased the number of updates and innovations by a large margin, unfortunately, this has led to the emergence of some bugs. Developers have drawn conclusions and will devote more time to testing
Quest Completion Issue with Maxed Lars and Krista
Q. how am i supposed to finish this ? all my lars krista skins are maxed out –
same for my maxed artifacs, the lvl up lars-krists artifact quest doesnt get auto completed
A. Hello! The fix is scheduled for release today.
Anomalies in Event Shop Pricing
Q. Also a book of fate is worth about 6 books of tales yet the pricing at the shop is the reverse.
A. Devs are aware of the wrong pricing and will definitely look into it as well, thanks for sharing!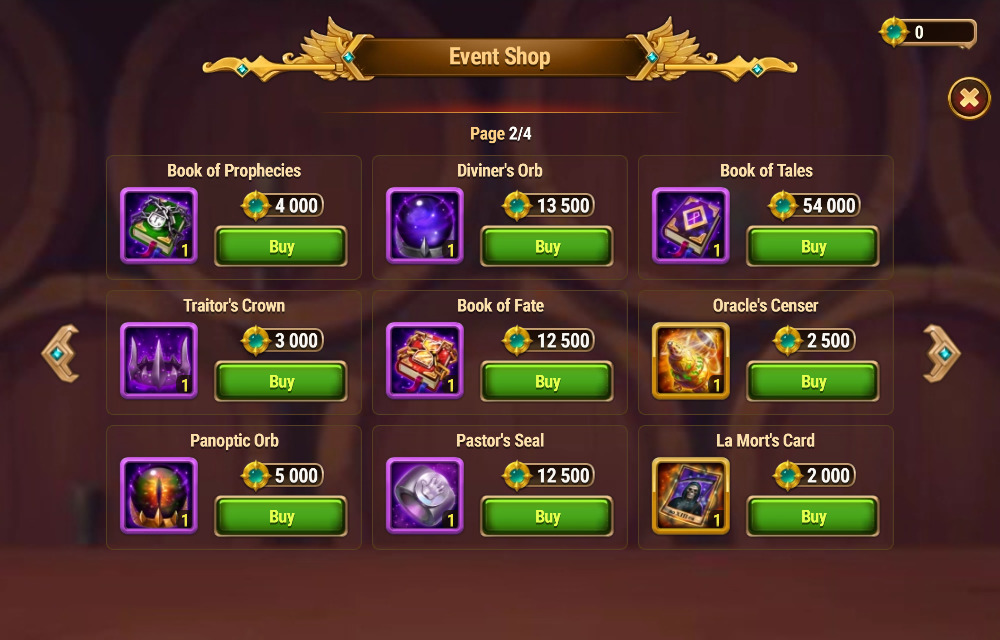 Request to Reinstate the Option in the Emerald x4 Sale
Q. I want the $5 bundle back.
A. The Legendary 5 bucks will return
Emerald product change
Expanding the Utility of Star Mana Usage
Q. I'm nearing 30 MILLION star manas now… Any chance, you ever grant us an option to get some use of them? Like a shop, or echanging it for some more usefull and scarce Asgard resources…:
A. developers are constantly exploring various mechanics for interacting with the resource and item market. It is extremely important not to disrupt the game balance with hasty actions. Pet potions have long been an item that stockpiles the inventory space. However, recently developers introduced a way to exchange them through the in-game store. I cannot promise that mana potions will receive a similar option in the near future. But it is definitely not ruled out
Secret Wealth
Addressing the Artifact Key Depletion during Server Migration
Q. CMs can we please remove that stupid rule for moving servers that you have to use up all artifact keys? Especially since there recently has been a doll event rerquiring keys + there is also Winterfest needing 200 of them. Now imagine if someone moved servers and blew all keys 2-3 days before…. I know, you want them to blow money, but please…
A. Hi. I will raise this discussion with the developers
Change Server
Bug: Nebula's Skill Display Disappears
Q. can I ask why the visual glitch of this skin for neb where her 4th skill (the buff) disappears after a while has not been patched yet? Thanks
A. Hi. this fix is currently in development.
Nebula
Missing Boss Display in Adventure 13
Q. for adventure 13, we can no longer see what boss is there for the day, and hence we can no longer know what version of adventure 13 is present on a day…..this will cause issues for several players who want to avoid 13-10 (since needs no fail for 4 chests) or players who are just strong enough to do certain versions of 13……pls make it as it was before, so that people can know what the version of adventure 13 is on a specific day
A. Hi! Thanks for sharing, forwarded it to the devs
Adventures
Main Updates and Game trends
Addendum
Titan's Order Rank
New
The Dance of Ice and Lightning
The Dance of Ice and Lightning Event Shop Guide
The Dance of Ice and Lightning Quests Tasks and Returns
Free Emeralds Tasks x2
Maintenance
HP Mechanic Update
The latest trends, Best heroes, Best teams
Important Game Updates for Players: How to Read
Tier List 2023 (on PvP)
Best Heroes 2023
Which DPS to Upgrade in 2023
Which Tank to Upgrade in 2023
Which Healer to Upgrade in 2023
Which Support to Upgrade in 2023
Which Control to Upgrade in 2023
Meta Teams
Best Teams
Guild DASHIMAKI-TAMAGO 2023.Week38
Guild War:Web31-Gold league, Place 1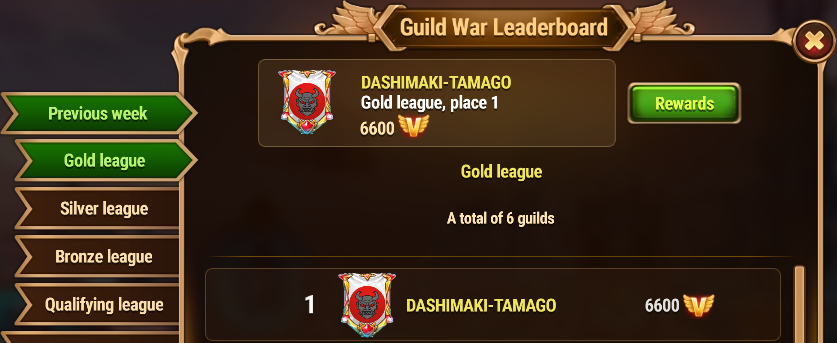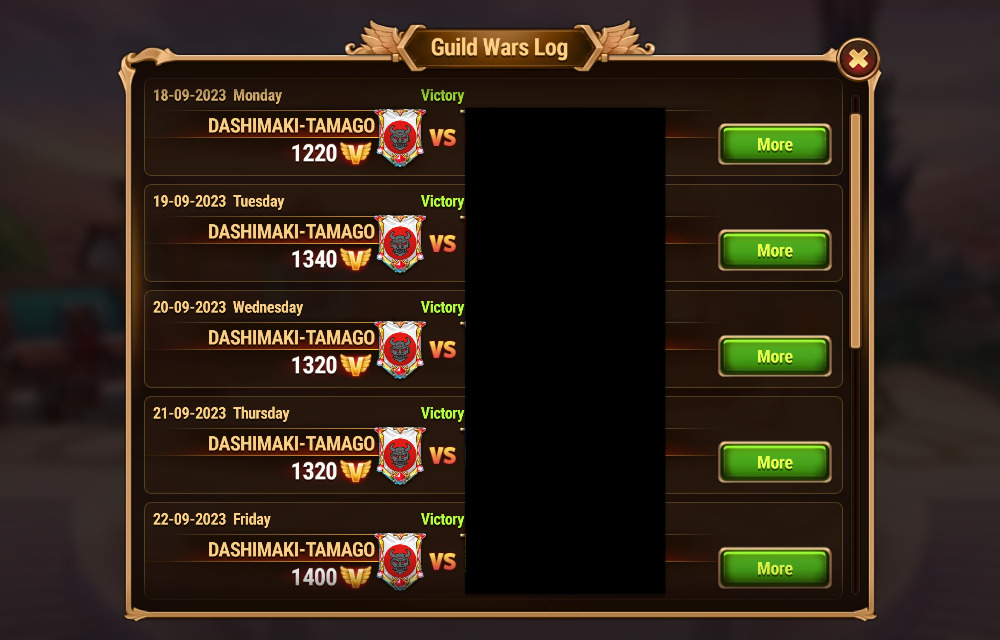 Guild Raid:Place 9

CoW: Season 4 Temporary Place 10