Report
Upcoming Events
RIGEL, the Tank of Light Official Trailer
Time to Love from February 14
As in previous years, Time to Love will be held from February 14.
About the New Hero Event
It has been announced that Mushy and Shroom's implementation event will be held.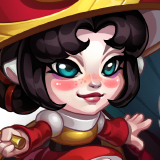 The Hero of month is Nebula
Official Messages
February is almost here, and that means new daily rewards will appear in the game tomorrow! The Hero of next month is Nebula — an ardent sentinel of the Universe! Log in daily during February to receive her Soul Stones!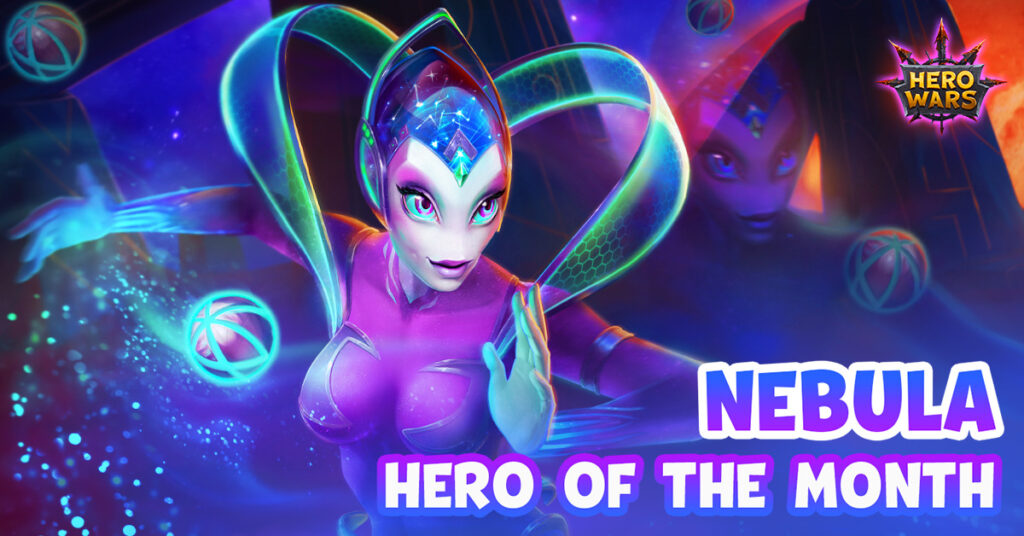 Hero of The month
Guild raid rewards are not received and rankings are not displayed
The entire system is currently buggy.
Official Community Manager, 2022.1.30
Hey, everyone, I have a little update regarding the Asgard rewards issue. The team has fixed the underlying issue and made sure that this won't happen again, but the distribution of the unsent rewards will require additional actions. The developers are working on it, but they will need to do some additional testing, so the fix is likely to go live a bit later this week, not today. Sorry about that and thank you for your patience
Official Community Manager, 2022.2.2
Hey everyone, here is an update regarding the issue with Asgard rewards: you will get your rewards for the previous week next Monday. You will get two letters with Asgard rewards, one for the current week and one for the previous week (if you didn't get it already). Sorry about the delay and thank you for your patience!
Main Updates
Dance of Shadows
Order of pet upgrade for a strong team
Guild DASHIMAKI-TAMAGO 2023.Week04
Guild War:Web31-Gold league,Place 1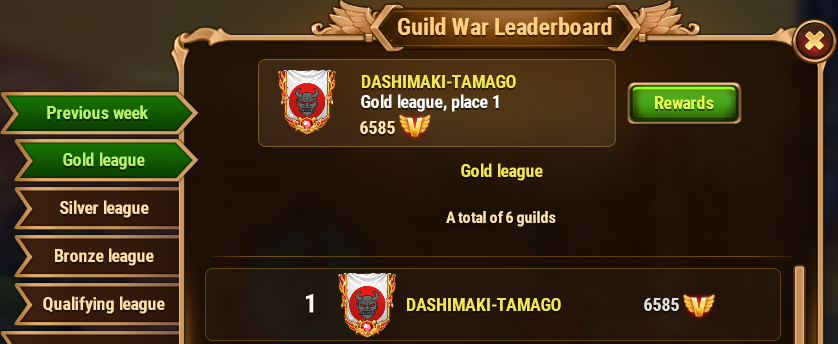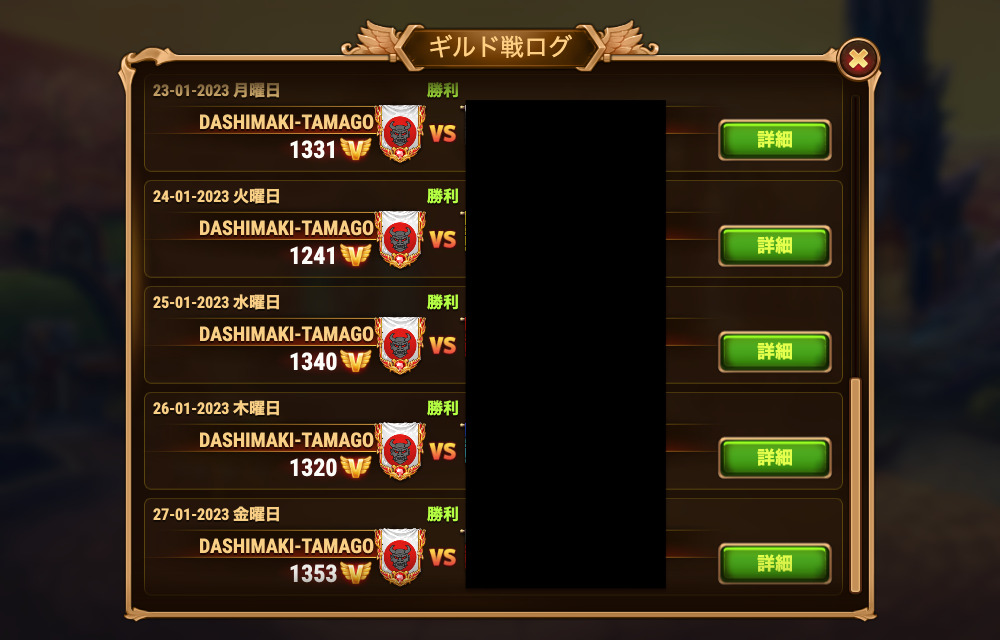 Guild Raid:Place ???
CoW: Season1 Temporary Place 14