What is the Dance of Shadows?
The 20th mini-event after K'arkh ,Andvari, ..and any.
The main prizes were a Yasmine Doll and Yasmine Soul Stone.
You could say that this event is for collecting Yasmine Soul Stone.
If you're not interested in the Yasmine Soul Stone, I think it's fine there.
There is a dedicated bundle and a daily bundle.
Flavor Text
You'd better not hurt her if you don't want to part with your life. Better yet, don't even glance at her if you're afraid of dying a painful death. Yasmine is here, and she's already begun her dance!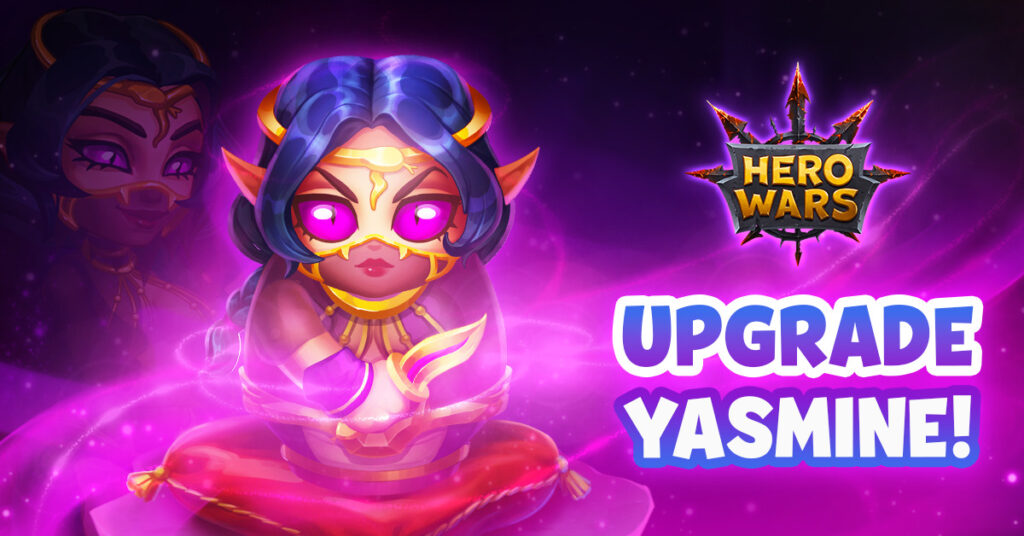 Dance of Shadows Quest Order
1. Log in (MAX 3)
2. Get VIP (MAX 4,500)
3. Spend Emeralds (MAX 65,000)
4. Spend energy (MAX 15,000)
All Quests
T.B.D.
Dance of Shadows Playing for a Good Deal
Use Emeralds in your campaign. 50 Emeralds worth each day is especially recommended. This will allow you to efficiently complete the quests No. 3 and 4.
If you combine the purchase of Valkyrie's Favor, you will achieve 100 VIP!
For those who think they can buy Soul Stones at the Shop.
Yasmine's Soulstone is also available in the guild war store.
Therefore, as for the difficulty of obtaining soulstones, if you are a member of a guild in the Silver League or higher, you will have ample opportunity to obtain them!
However, since Silver Trophies can be used to purchase Titan Skin Stones, it is necessary to consider prioritizing the enhancement of Titan Skin Stones.
However, Silver Trophies can be purchased with Titan Skin Stones, so you need to consider how to prioritize the enhancement of the Titan Skin Stones.
How to Get Soul Stone
Dance of Shadows Quest Prizes
You can obtain Yasmine Soul Stone, and Yasmine Doll.

Yasmine Doll
T.B.D.
Event History
Monday, January 30, 2023 (3 days)
Mini-event in the same style
Hero Bundle
T.B.D.
Daily Bundle
During this event, there will be daily bundle sales.
The bundle contents are not specifically related to the event.
T.B.D.
Related Articles
Yasmine
What is Manual Yasmine?
Mini Events(Heroes)