Why I Love Satori: My Story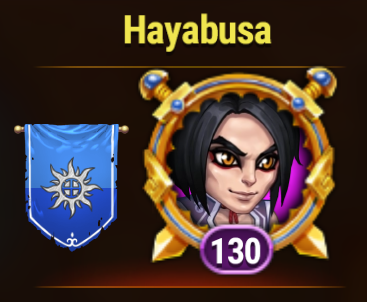 This is a contribution from Hayabusa of Shinkirou Guild Master, one of the top guilds in Hero Wars Web version.
Hi! I am Hayabusa from Shinkirou. I do love Satori and one of my best friends zero kindly offered me this opportunity to introduce the attraction of Satori.
I chose Satori as my first DPS at the beginning of my Hero Wars life because as a Japanese hero and attracted by his amazing magic power. Yes, as you have imagined, that has been a great mistake. A lot of Sebastian showed up later, and then Isac arrived at Dominion. I was sure I wasted a lot of money.
However, firstly, Bisket changed the game a bit. Bisket made Sebastian imperfect through Bisket's patronage skill, and since then Satori has chance to attack beyond Sebastian's first skill. I started considering Satori as my counter again after this point. I definitely had more chances to use him.
CoW was the next turning point. Try Satori by using Combat Training to set up a counter to a tough defence on Foundry/Engineer. You will know his potential to break it through. I assume you might have had some trouble experiences with Ishmael (especially in Foundry/Engineer) but Ishmael's mirage also calls a lot of his Fire of Fox that kill Ishmael beyond Ish's mirage skill. He is never able escapes from more than a certain number of them.
The best part of Satori is his outstanding magic attack power of Fox Fire which deals an insane amount of magic damage. Imagine, he can offer a big deal even more than twins only by himself. It takes some time to reach a good counter using Satori. Also, you will need some other Heroes who help Satori to ultimate. However, I can assure you that it is a great exercise to set up a counter like a puzzle game, and also you will have a lot of fun once you saw Satori kills your opponent with his fire of fox.
Hope you will consider Satori on your list, and hope you will enjoy Hero Wars with him!
Related Articles
Satori
The First Place: Cosmic Battle