Item Guide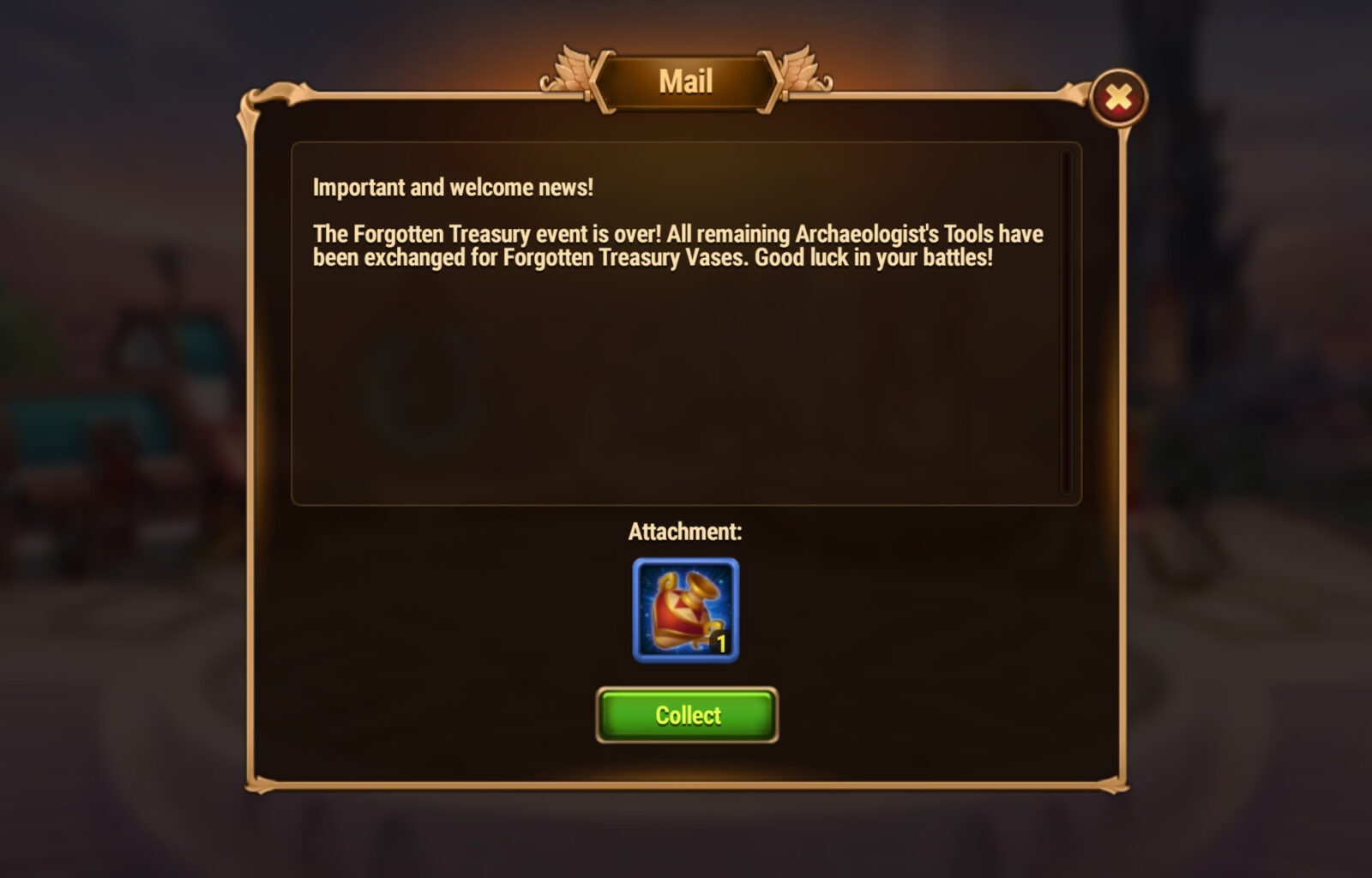 Archaeologist's tools not used in The Forgotten Treasury event will be converted after the event.
Items available in The Forgotten Treasury will be randomly distributed.
The distribution rate will likely be even, including for the grand prize.
This item is shared among events with the same name and may be updated in the case of a new event.
Due to these reasons, if this item is kept in reserve, the prize may change.
The following list is accurate as of November 4, 2023.
After obtaining the grand prize in The Forgotten Treasury, save any remaining tools and try your luck by converting them into this item.
According to the official description, the value of each of these items is equivalent to 2,750 emeralds.

View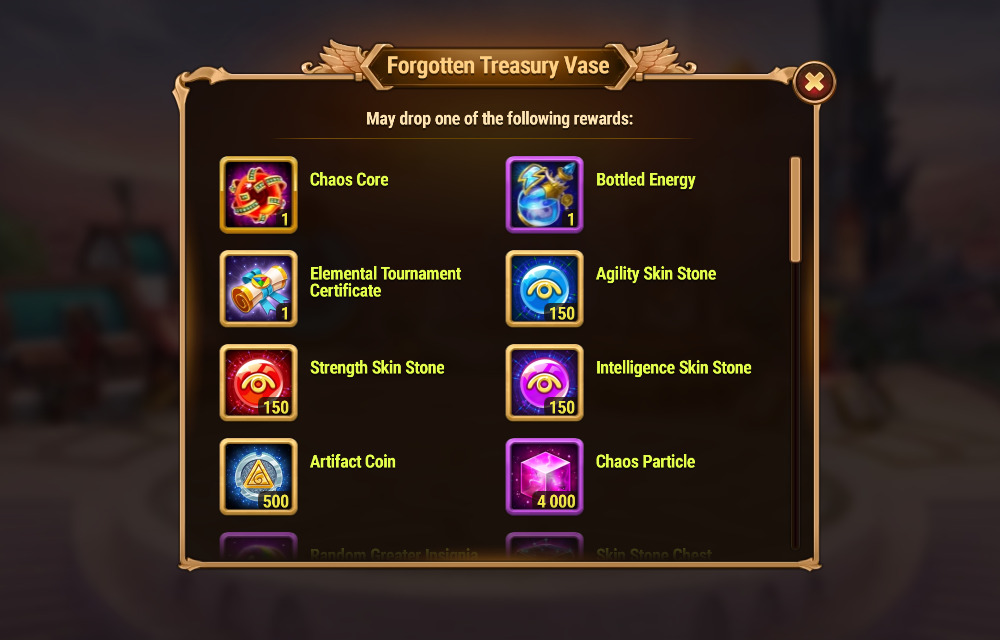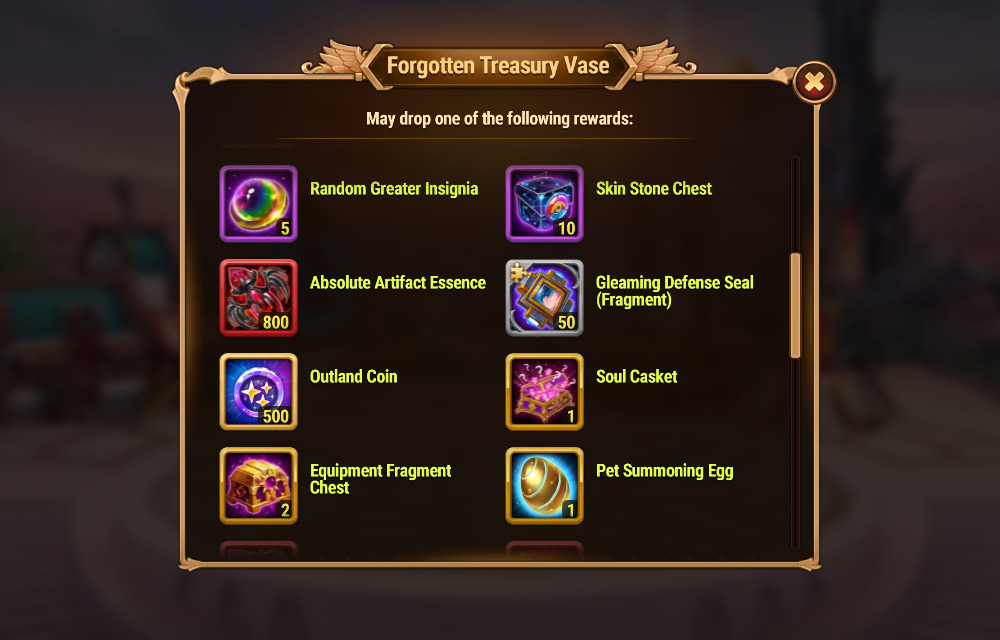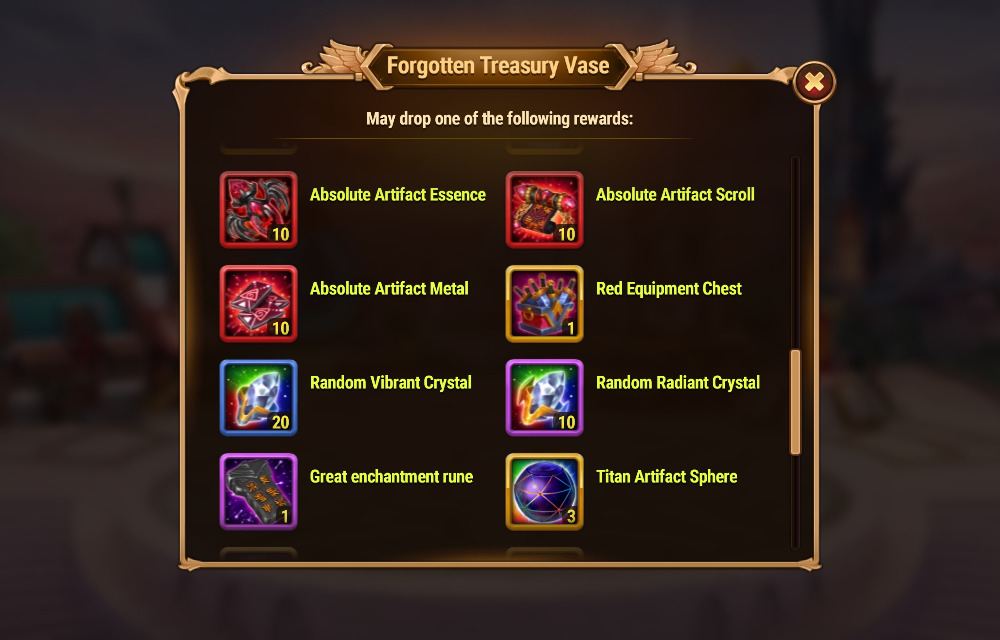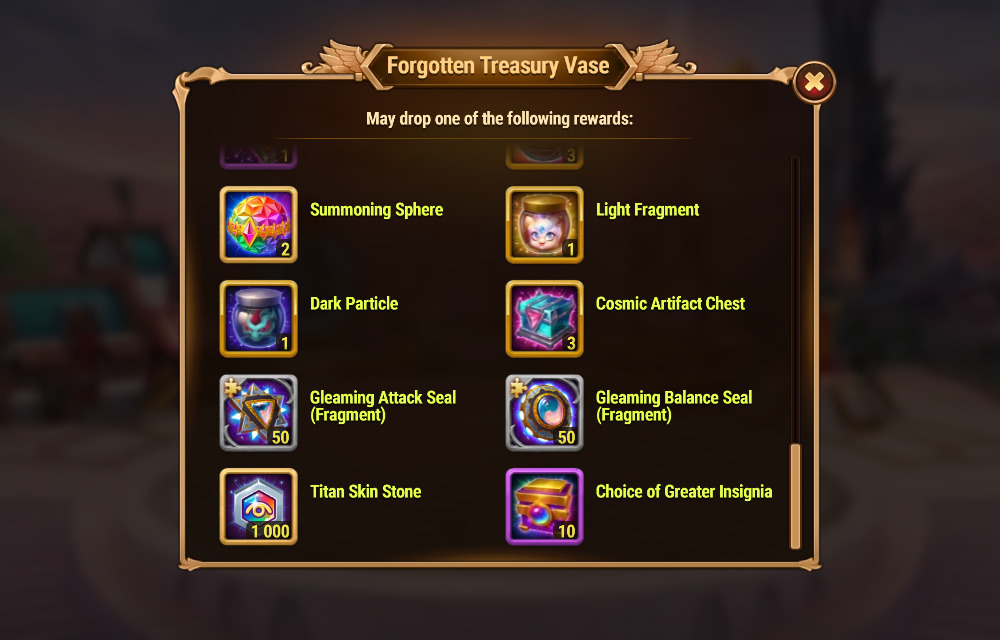 List
Chaos Core x1
Bottled Energy x1
Elemental Tournament Certificate x1
Agility Skin Stone x150
Strength Skin Stone x150
Intelligence Skin Stone x150
Artifact Coin x500
Chaos Particle x4,000
Random Greater Insignia x5
Skin Stone Chest x10
Absolute Artifact Essence x800
Gleaming Defense Seal x50
Outland Coin x500
Soul Casket x1
Equipment Fragment Chest x2
Pet Summoning Egg x1
Absolute Artifact Essence x10
Absolute Artifact Scroll x10
Absolute Artifact Metal x10
Red Equipment Chest x1
Random Vibrant Crystal x20
Random Radiant Crystal x10
Great enchantment rune x1
Titan Artifact Sphere x3
Summoning Sphere x2
Gleaming Attack Seal x50
Gleaming Balance Seal x50
Titan Skin Stone x1,000
Choice of Greater Insignia x10
Event Guide
The Forgotten Treasury
Archaeologist's Bundle