About it
You can get x5 fragments of the 3rd artifact of the Dark and Light Titans.
Artifacts of Water, Fire, and Earth Titans have separate corresponding items and are not covered by this item.
You can choose which of the three types of artifacts you would like to obtain.
The first and second artifacts are handled by the Element Tournament Shop, but the third artifact is not covered. This makes them relatively difficult to obtain. This item complements it.
It is mainly a reward for the Titan Artifact event, and is also ejected from various root boxes, etc.
By selling the shards obtained with this item, you can exchange them for 6 Element Tournament Coins (30 for all 5 shards).
No use after all Titan artifacts are completed.
Operation
Inventory > Consumables > Click on the item, then Use > On the following screen, select the artifact icon, specify the number of pieces, and press Use.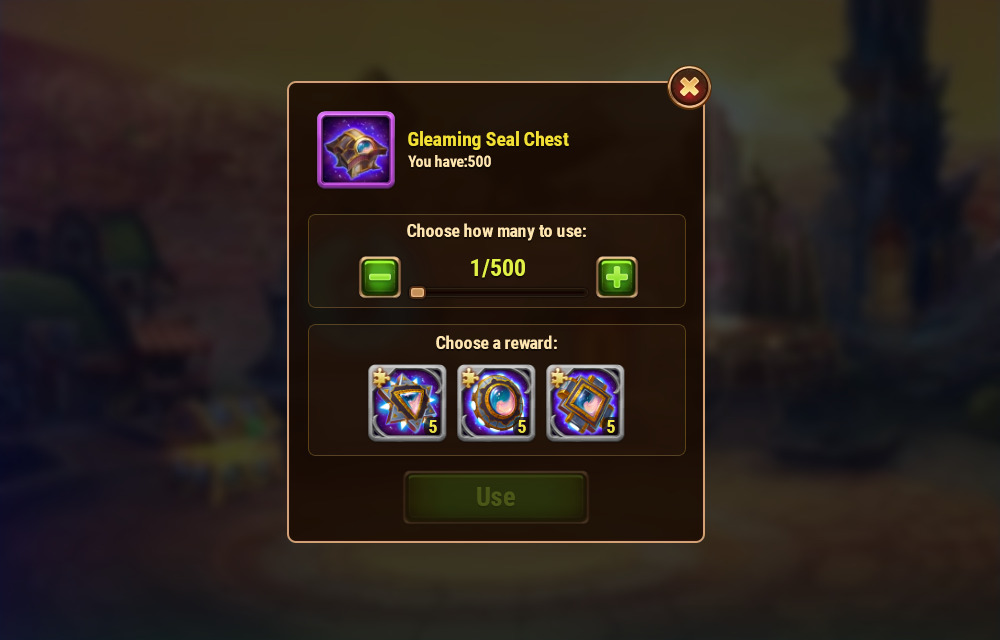 Related Items
Artifact Seal Chest
Related Articles
Comparison of the Elements
The First Titan Team
Titan Stat and Titan Upgrade plan
Titan Artifact
Difference 5 Elements Titans
Elemental Synergy