Report
Upcoming Events
* In 7/05: Data deleted in exchange for Elemental Synergy. In Official message start at 7/08.
Notes
You should consider the days for completing Outland and Emerald quests.
Event Calendar Format

Events in July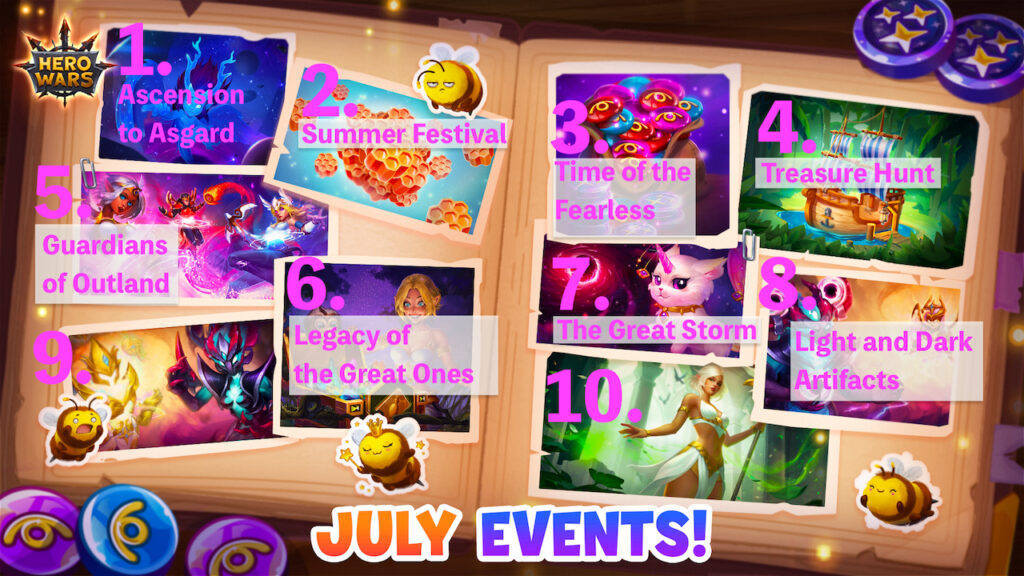 The official announcement has revealed ten events, presented in no particular order and without known dates.
Among these events, the dates for the following six are currently unknown.
1. Ascension to Asgard
2. Summer Festival
4. Treasure Hunt
7. The Great Storm
9. New Titans Event (Dark and Light Titans Soul Stone ?)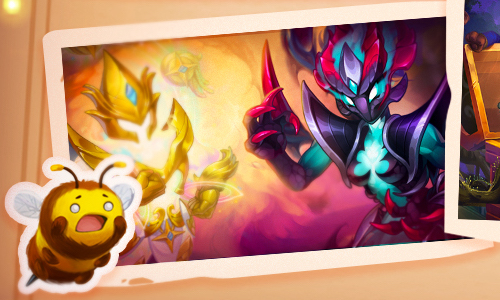 10. Thea Event (Heidi event style ?, Brawl style ?)
This event is set to be a reworked version for Thea.
It could follow the same format as the Heidi event.
It may also adopt a format similar to the Brawl event.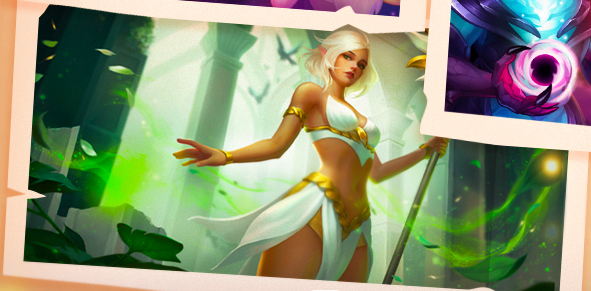 July's Heroes of the Month are Mushy and Shroom
Julius excels at removing debuffs.
However, due to its vulnerability to physical attacks, it doesn't synergize well with the current meta dominated by Dante and Ishmael.
But excellent in attacks on CoW engineers.
As the soul stone has not been unlocked yet, it's worth considering opening a small box of honorable guardians here as well.
Hero of the Month
This year's Celestial Skins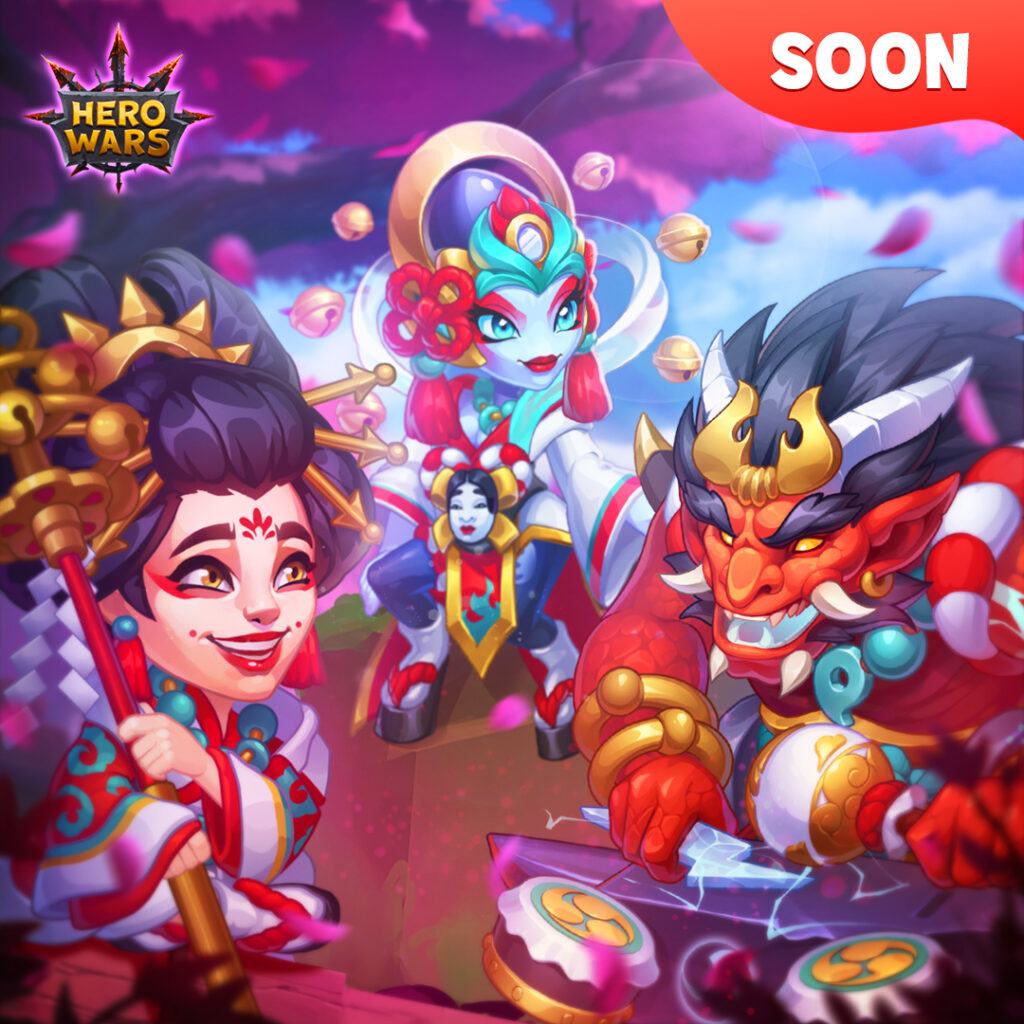 Related Event: Trial of Heavens
Official YouTube Live Stream
The main topics covered in the stream were as follows
Introduction of the new Seasonal Event: 30% discount on tickets and 50% reduction in the number of rewards, while still offering totems.
Visual update for Thea: It is difficult to determine its significance at the moment, but it has the potential to play an important role in future battles.
Thea new design
A music button has been added.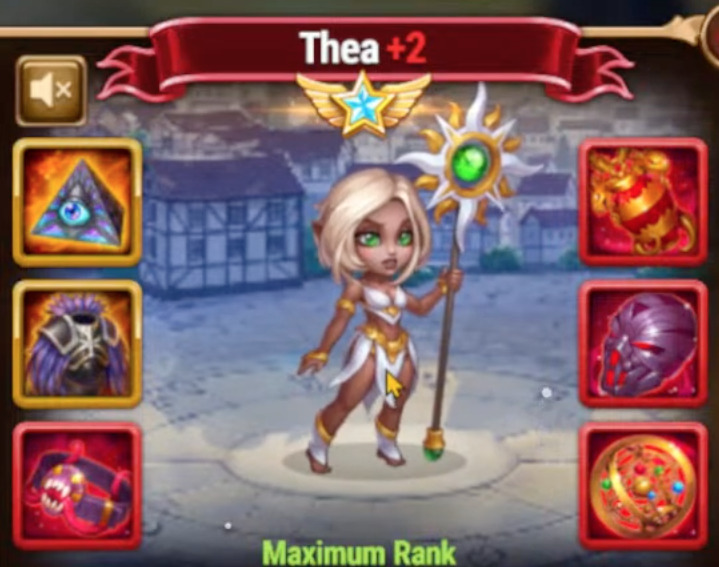 Official Community Manager FAQ
Titles are tailored to the content.
A new format of informational post
Q. Any Sneak peek for next event?
A. This week, we will publish a new format of informational post, which should be pretty interesting!
Heroic Chest Quests in Season Events
Q. Is it necessary that the latest season has two 7 day tasks with collecting soul stones from the heroic chest? Most tasks are free2play, but not this one. And adding it twice is not okay. Especially when the second one is collecting 30 soul stones. Please remove that quests completely or reduce it to 7 soul stones.
A. We will bring this suggestion to the dev's team.
Cosmic Season All Quests
Treatment of Collecting 4000 or More Stars in the Snake Charmer Event
Q. can we at the end understand what will happen with the stars over 4000, that we collect? There is no way to exchange them for emerald coins. What kind of next level bu…hit is that. Is frustrating. Looks like you re not stimulating people to do tasks, at one side. At the other, only i asked 3 times, maybe 3-5 other people also asked that. I understand that only starboard matters, but… in between so much spam, even if you miss the question is something you should answer from first day without being asked.
A. Sorry for the delayed response. We should have paid attention to this earlier, and in future informational publications, we will take this into account. Exceeding the required score for the task will not bring any additional benefits
Snake Charmer Quests Tasks
Are New Champion Skins Available After the Event Ends?
Q. Tomorrow is the last day of Titan Brawls… Can we get an assured news that, whether these new Champions skins (Mairi, Ignis, Avalon) are available after this event ends or not?
A. according to current info skins for support Titans will not be available for acquiring through the regular ways at least for some time, can't say anything more specific at the time. Most things in our game become available through usual means at some point, so it's quite likely, but we don't have any specific information right now and can't promise something with 100% certainty
Opportunity to Use Compensation Coins in Brawl Events
Q. Could we get the compensation coins earlier today? Or maybe the event shop stays open for another day? Like it is now we will not have the chance to use the compensation coins in the event shop. Please all star this. We need a quick response.
A. Hello. The last compensation has already been distributed. The store will be available until June 30, 2 AM UTC
Brawl Shop (Clash of the titans)
Implementing Restrictions on Defense Teams in Brawl Events
Q. The brawl has become a lot less fun as a lot of defense teams are now light and dark titans and unbeatable with avalon in your team. the solution to this problem for the next titan brawl event is to also put a must use titan in the defense teams. If you agree pls star this.
A. Hi! Interesting idea, we will pass it on to the dev's team! Also, will make them check if the Light and Dark Titans were truly unbeatable with Avalon, doesn't sound too fun indeed
Tip: In most cases, it is possible to defeat a defense team consisting of Dark and Light Titans using two teams of auto attacks with Avalon. You can find more information in the following article.
Recommended Teams: fix Avalon
Request for Monthly Brawl Event
Q. We should have brawl once per month, either Titan or Heroes
A. Well, opinions are divided. And that means that we, along with the developers, are also actively assessing the audience's reaction to this activity format for now
New Titans Fragments resource
Q. New Titans Fragments – can you confirm that once they are added to the merchant, we will be able to purchase them with Elemental Tournament Coins, or a new resource will be needed?
A. There are no plans on adding a new resource for titan fragments.
Mechanism for Exchanging Leftover Potions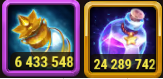 Q. Lets make a deal. Let me exchange these for titan skin stones, then we are all good. Otherwise forget it.
A. Whoa! Impressive. However, there are no plans for an exchange mechanic for these potions. But we regularly address this topic with the dev team when they are planning rewards for the game activities and also keep bringing this request up at any opportunities. One day we will make it a reality!
Improving Drop Rates for Adventure Rewards
Q. All of my pets are Level 130 and I have all of the Flawless Gem Stones. Do you think you could ask the Developers to weight the drop rates towards the resources that a player needs when the other resources are maxed? (And yes, I realize more pets are coming, so it doesn't need to be 0, but it shouldn't be this).
A. Thanks for the bringing it up. We will address this topic in our upcoming meetup with the developers. At first we want to deal with pet potions, but tweaking other rewards in the adventerues is a matter of discussion too.
Adventures
Desire for Increased Dungeon Rewards
Q. please, melp me understand this…. With My First account, i do 2.000 lvls in te Dungeon (from 20.000 to 22.000) and i get 20 spheres. OK. And at the same time, with My Second account, i clear 4.000 lvls (82.000-86.000) and i also get 20 spheres. How is this in proportion? Also, i heard that above lvl 100K you get 25 spheres for clearing 10.000 levels….You may want to draw the developers' attention to this and review the rewards a bit. I know, it will never be a linear proportion, but a bit of increase would be nice. Thank you.
A. To be honest, I have no info on rewards scale mechanic on these dungeon lvls. I'll try to figure it out and ask designers to check the algorithm.
Asgardian Resource Merchant (Insignias and Crystals)
Q. Hello, I was wondering if we can implement a feature in the future that allows us to exchange insignias and crystals we may not require, to an insignia or crystal that we may need? Maybe even trying something like the artifact coin system, we use artifact coins to be able to purchase artifacts for 400 coins and we can sell and exchange unnecessary artifacts for 50 coins each. I was hoping to implement a system like that in the future but for Insignias and Crystals, the eternal seeds are fine where they should be.
A. Hello! There are no plans for the new exchange systems at the moment. But we will notify developers of your ideas.
Tip: This request likely comes from the perspective of a low-power user. When attempting to develop all heroes, the eternal seed tends to be the first resource left unused!
Ability to Purchase Valkyrie's Favor on a Yearly Basis
Q. Is there any way we can make it to where you can buy Valkyrie's Favor for a year instead of one week at a time? I don't know if this is a problem for a lot of people or not, but I seem to sometimes forgot to resubscribe. You don't have to make buying one year mandatory, but instead, make it an option.
A. Hello! Yes, we occasionally receive such suggestions for improving this system. And we understand that it may be somewhat inconvenient. We'll discuss with it with the developers.
Ideas to Make CoW More Strategically Engaging
Q. I'd like to see CoW changed to something like this.
If all guildmates attack 150 times, then increase the number of defensive bases to 130 locations.
I think it would be better to increase the heroes' defensive bases to 80 locations and the titan defensive bases to 50 locations.
This will allow the heroes and titans to attack an extra 10 times each, which is good tactically. I would prefer that the increased number of defensive bases not be buffed.
This would make it harder for any guild to get a perfect score, and would be interesting in terms of tactics, as it would show the cohesiveness of the guild and the ability of the commander.
A. Thank you for sharing, that's an interesting concept and we might keep in mind. But it's quite a controversive suggestion that has it's own issues, so we won't be rushing to implement something like that anytime soon. But, once again, thank you for speaking up! You miss every shot you don't take!
CoW Season 4
Separating the guild-recruitment channel
Q. The guild-recruitment channel has become VERY crowded and it's hard to see the content because there are soooo many posts each day.
I notice there is a lot of Japanese language guild recruitment messages.
How about separating the guild recruitment channel into 3 channels?:
– English only messages
– Japanese only messages
– All languages other than English and Japanese
A. Hello! Redesigning the discord's channel structure is in our plans for this year.
Country Servers and Country guilds
Main Updates
Addendum
Fafnir
Clash of the Titans
New
Titans Brawl Recommended Teams: Fix Mairi
Titans Brawl Recommended Teams: Fix Ignis
Titans Brawl Recommended Teams: Fix Avalon
Titan Brawl Box
Gleaming Seal Chest
Thea Update and Thea Teams
Hidden Treasure
Guild DASHIMAKI-TAMAGO 2023.Week25
Guild War:Web31-Gold league,Place 1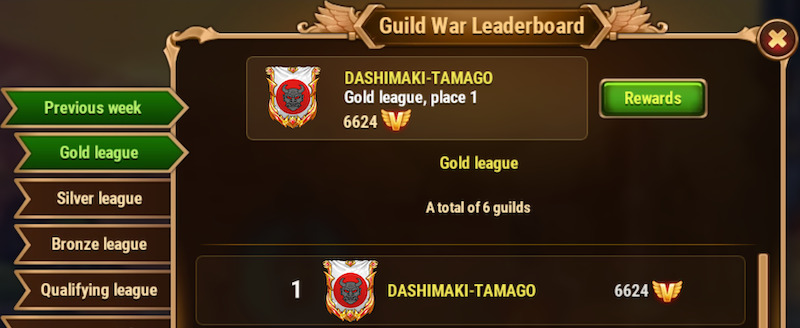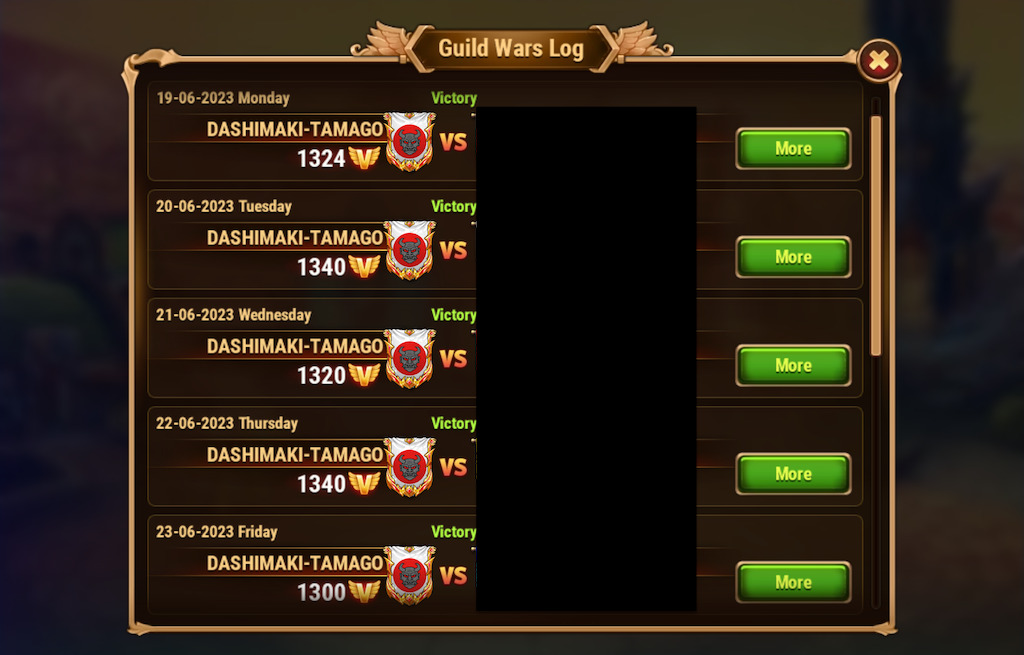 Guild Raid:Place 7

CoW: Season 3 Temporary Place 9