Report
Upcoming Events
Events in March
If the past year is as usual, continue with Spring Replicat, and Anniversary!.
New Spring Skins
This year, Sebastian (Magic Defense), Isaac (Armor Penetration), and Jet (Magic Attack) are eligible.
Sebastian has a maximum magic defense of almost 30,000. The practicality is subtle, but there may be situations where it is effective against Phobos and Amira.
Some people believe that Isaac should not be taken because it will increase the speed of defeating Sphere too much in the Osh fight (and will make the distribution of Armor Penetration buffs to other heroes less stable, which will lower scores).
Jet is the most attractive, so it may not be a priority when considered in comparison to other heroes.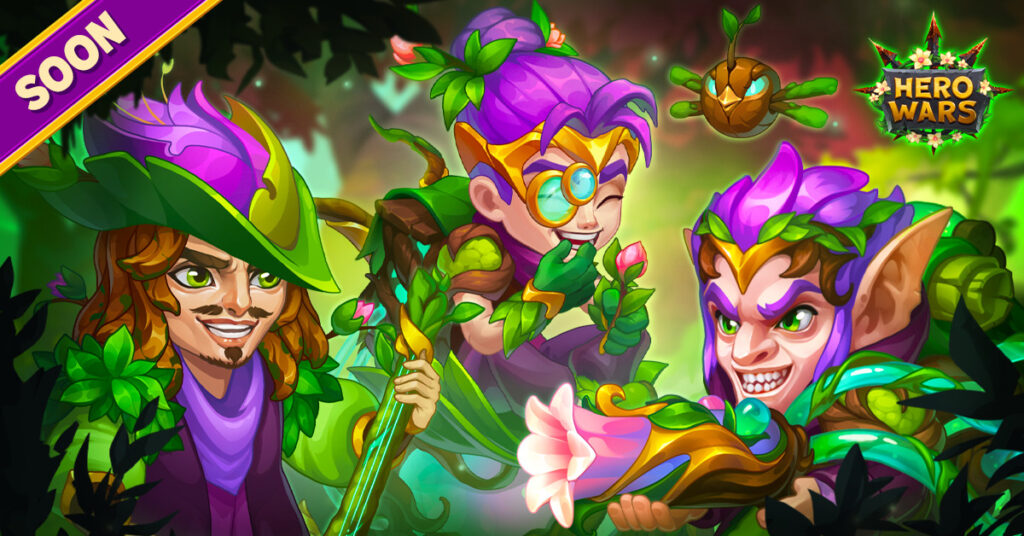 Fafnir Soul Stone can get chests
Fafnir Soul Stone, which appeared in the Secret of Dragon Mountain event, is now available in the Hero Soul Stone Chest and other places. Store additions have not yet been implemented.
Heroic Chests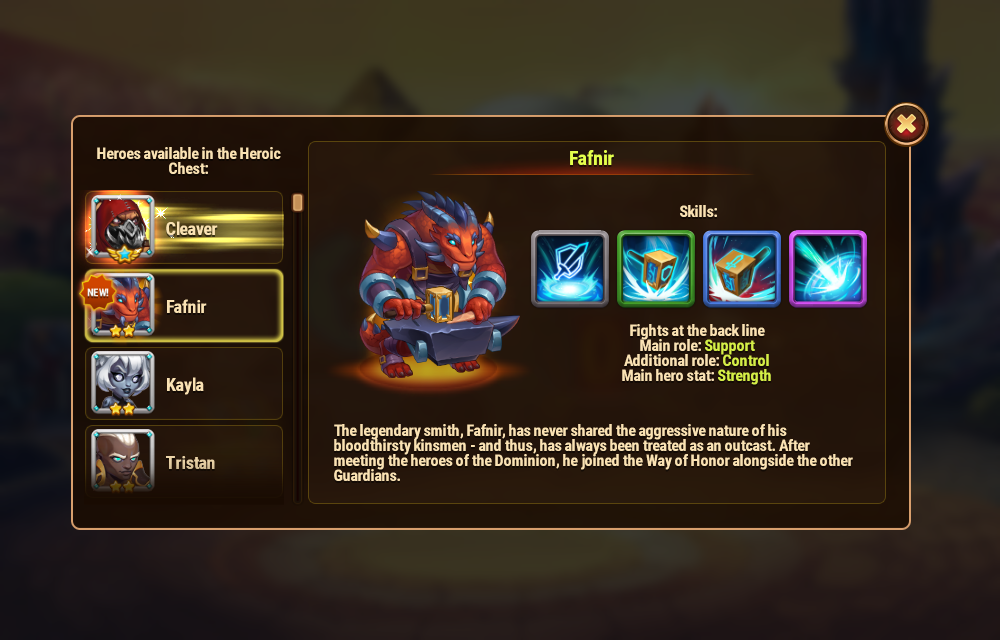 Lesser Hero Soul Stone Chests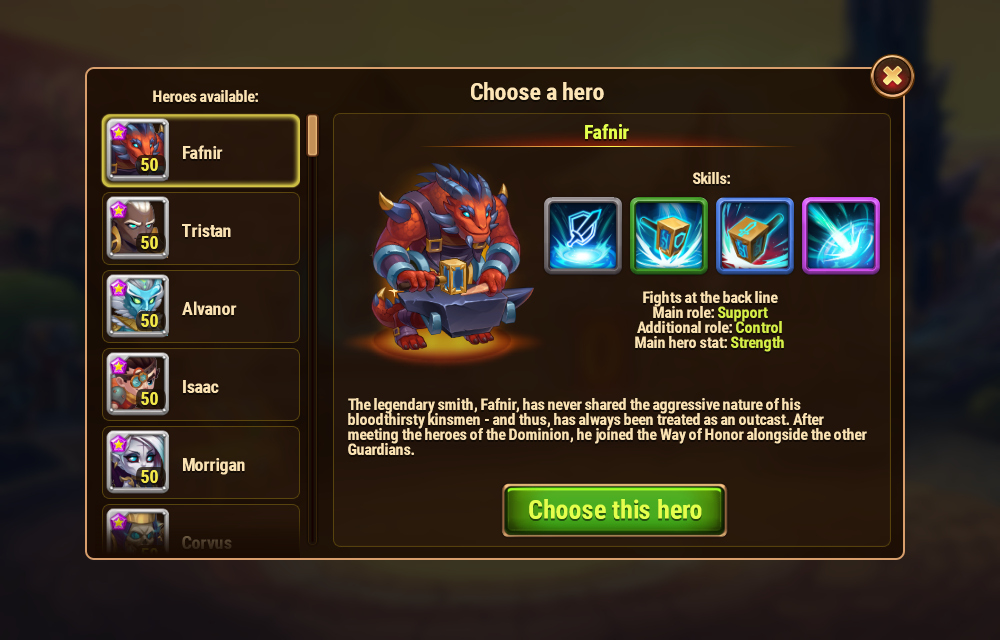 Official Message
Hi everyone, we have great news: from now on, you can find Fafnir's Soul Stones in Heroic Chests, Lesser Hero Soul Stone Chests and Hero Soul Stone Chests!
So, if you haven't summoned the legendary Dominion smith just yet – now is the time!
Limited Stellar Skins can unlocked
Initially, it was stated that there would be an opportunity to obtain the product once a year.
Acquisition through Skin Stones and other means has been can unlocked.
Also available at the Skin Sale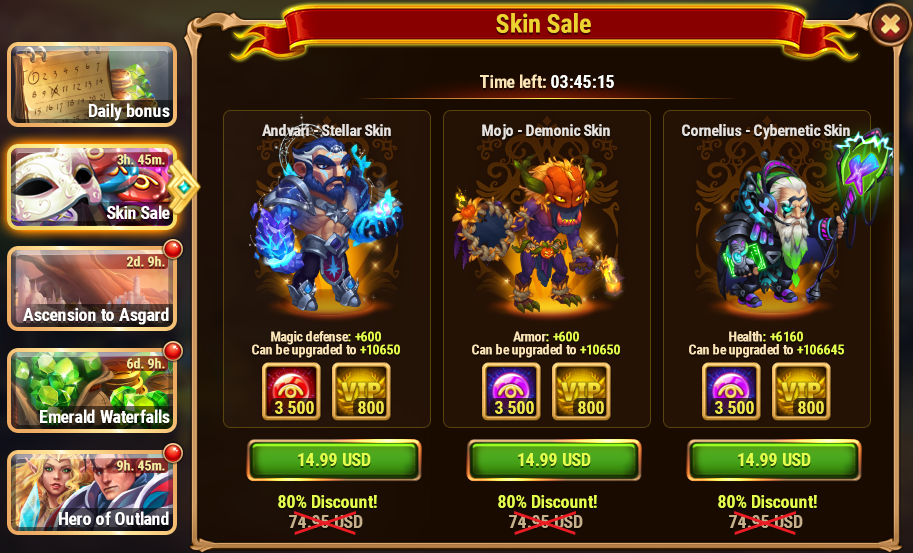 Official Message
Another piece of good news: Stellar Skins for Markus, Tristan and Andvari are now available for Skin Stones!
Previously they were obtainable only with special Stellar Skins Chests, but now you can unlock them with your Skin Stones! So don't forget to check them out, if you haven't got them already!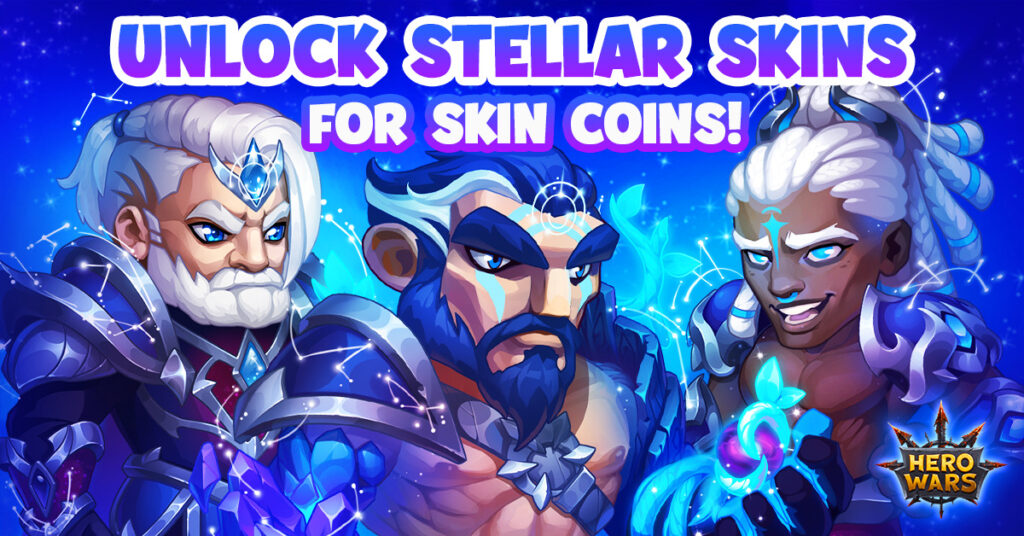 March's Hero of the Month is Kayla.
Unlike her brother, who is popular for his Ishmael countermeasures, etc., this is a hero with only a limited known use, so we do not think you will mind forgoing her.
Hero of the Month
Official Community Manager FAQ
Titles are tailored to the content.
The Quests of Ascension to Asgard start on Friday
Q. Can we please get a confirmation here?? If the Ascension to Asgard event does start on 0200-UTC Friday, then how is it possible for us to get the event task (battle Minions) completed?? Is Nexters just planning on giving everyone a 'pass' (completed tasks with rewards) or changing/removing the tasks??
A. Hi! It will start at 2 AM UTC Friday, the "battle Minions" quest will be replaced with "battle Osh" quest
Planning to free up Iris, Amira and Fafnir
Q. when are you guys planning to free up Iris, Amira and Fafnir so we can summon them from the Hero Stone Soul Chests? It'll be 6 months next 16th of March since Fafnir was released. 11 months next month for Amira's case, and more than 1 year since the release of Iris, yet we still can't summon them.
I get it if you guys hold it up until the next hero release (so you have to wait 3 months give or take), which was the case when I started playing, but 6 months or more than 1 year? That seems like too much for a fast pace game regarding releases like this one.
Light and Dark titans can be summoned since the start of the year, 2 months after their release, yet we still can't summon a 13 month old hero like Iris from the hero soul chest.
What's up with that?
A. Hey, thank you for bringing up this question! Iris and Amira can be obtained only through the Clash of Worlds at the moment, and there are no plans for changing that in the near future. On the other hand, Fafnir is coming to Heroic Chests and Hero Stone Souls Chests very soon!
The Dungeon and how it's changed
Q. As someone with one account past dungeon level 50,000 and another one approaching 50,000, the second team is seeing opposing titan teams have combos that the first team never saw at that level. First account was always facing Moloch maybe one other tank when less than 50K. The second account is now seeing some 3 tank teams and it is tending to be Sig with another tank or two. Likewise, the super titans was nearly always Araji with sometimes another ST. Now there are sometimes 3 STs. I've done over 100,000 dungeon levels between the two accounts and there is no doubt that things have changed and the second account is facing a greater range of teams than the first account faced at those levels. It is plausible that the code itself hasn't changed, but the data on titans has changed and so has affected the possible composition of defending titan teams.
A. Hey! I see there are a couple of messages regarding the Dungeon and how it's changed. We've talked to developers and together decided to set up some proper thorough testing for these Dungeon "changes", so we can have a final definitive answer whether there were any changes or not. Setting them up can take some time, so I will let you know the results once we will have them!
Main Updates
Addendum
Ascension to Asgard
New
Ascension season 3
Mini Events
Ilyssa the Weaver
Guild DASHIMAKI-TAMAGO 2023.Week08
Guild War:Web31-Gold league,Place 1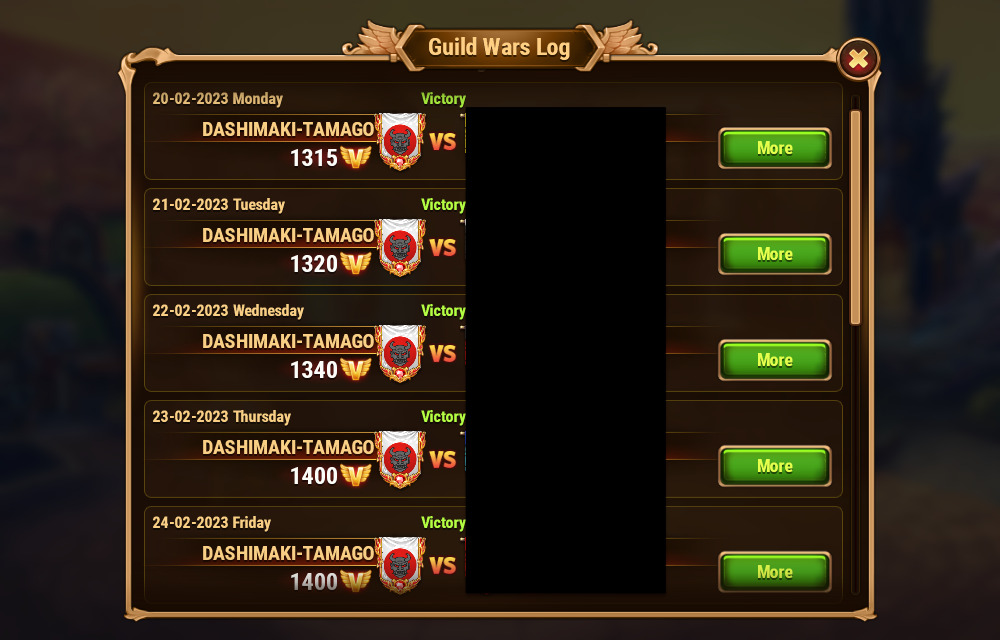 Guild Raid:Place 15

CoW: Season 2 Temporary Place 30