Report
Upcoming Events
Official Community Manager FAQ
Titles are tailored to the content.
Please add orange and red equipment to the CoW shop
Q. Please add orange and red items (like Lycanthrope's Fang, Harunian Helm, Dragon's Heart, etc.) to the CoW shop, with the exchange rate of ~16 emeralds per CoW Trophy (so consistent with the value of the Orange Gift of Dominion, which is 40-50k emeralds, depending what hero you use it on).
E.g. Harunian Helm is worth 1600 emeralds in Rarity Fair, so a proportionate CoW Trophy cost would be 100.
This would make guilds more motivated to play CoW.
A. Thanks for the suggestion! We will bring up this feedback at the closest meeting with the dev team.
Return the default battle speed on titans to x1
Q. Please pass on thanks for adding speed boost to the dungeon. Just a small request: return the default battle speed on titans to x1.
A. Thanks! We received lots of feedback regarding this feature. Improvements will be introduced in the upcoming updates.
Combat training logs are invading the arena logs
Q. I like the new mode but these invasion is terrible, pls remove them from arena log!
A. Hello! Yes, good point. Developers will think of a better place to put test battle logs.
There is no break after the second season
Q. perhaps, should try being a Planner for a top guild and see how he goes with having no break
A. I get it that it's tough. We were planning to make this mode a permanent ongoing thing just like any other mode in the game from the start. It doesn't mean the change is not possible, though. There is no break after the second season, but we will continue gathering your thoughts and opinions and will continue sharing them with the team. We will announce it beforehand if there will be any changes made regarding that before the fourth season!
Main Updates
Addendum
Titan Soul Stone
New
Tenebris Doll
Amira
Sebastian
Why is Sebastian in the 3rd position?
Combat Training
Guild DASHIMAKI-TAMAGO 2023.Week14
Guild War:Web31-Gold league,Place 1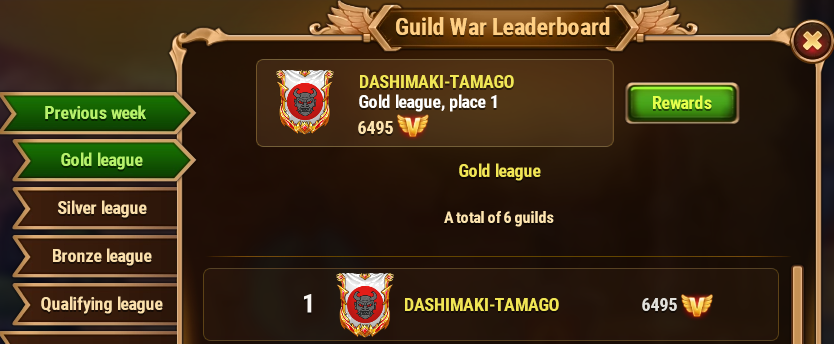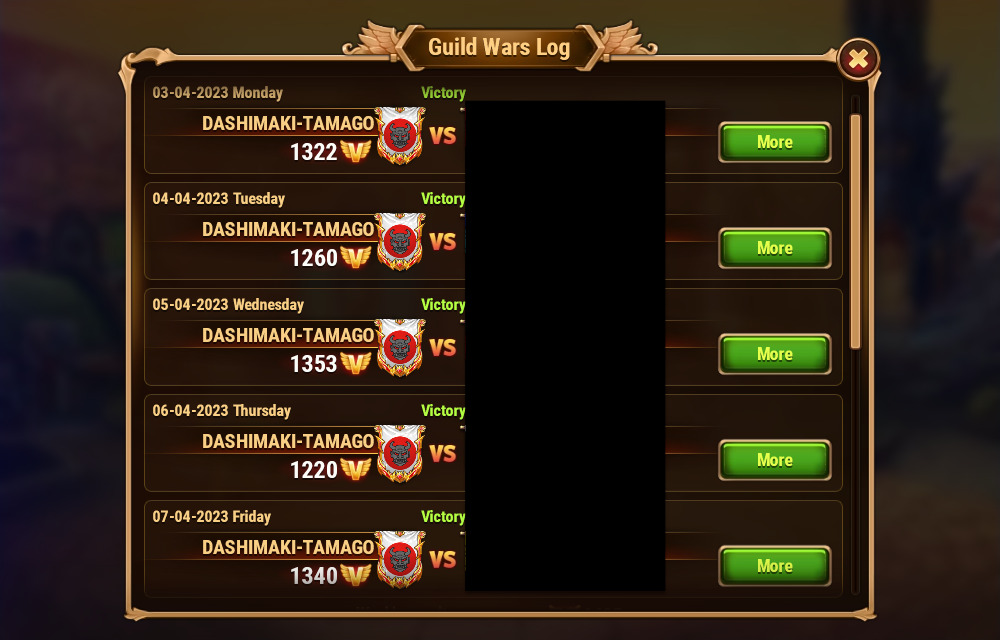 Guild Raid:Place 13

CoW: Season 2 Place 16