About Valkyrie's Artifacts Bundle
It appears as one of the daily bundles in the game.
The Valkyrie Artifact is used to upgrade other artifacts in the game.
Unlike the conventional bundle with the same name, this version allows you to choose from Chaos Core, Flawless Artifact Chest, and Artifact Coin.
Please note that the conversion rate of artifacts to Emerald cannot be calculated precisely, so consider the rate as an estimate only.
The Flawless Artifact Chest offers great value for its price.
It is only available for a limited 24-hour sale.
Sometimes it is sold alongside other bundles.
It is eligible for Emerald Falls, a special event.
It also allows you to earn VIP points.
List
Bundle 1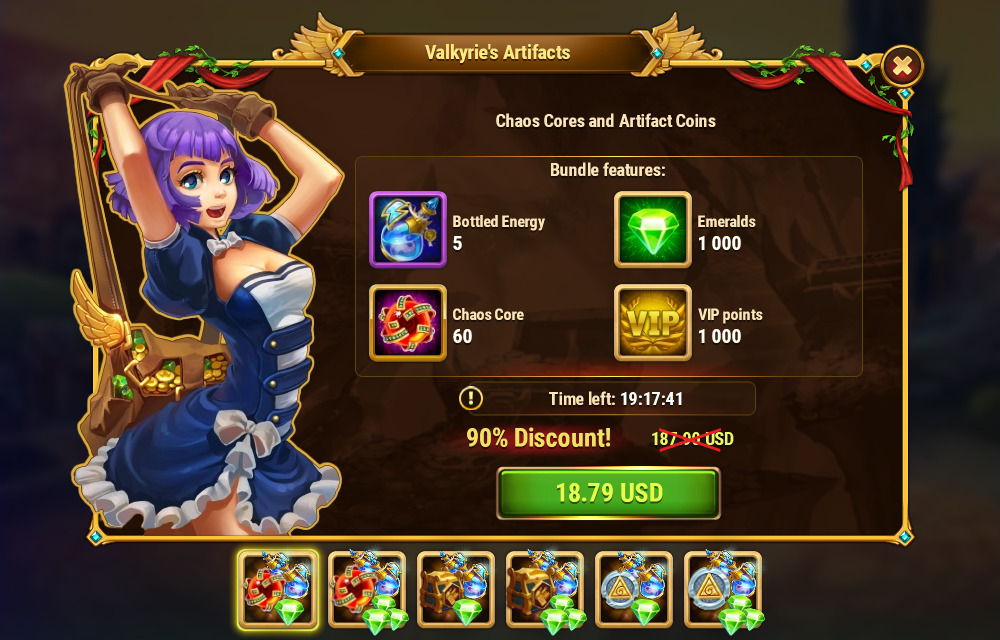 Bundle 2
Bundle 3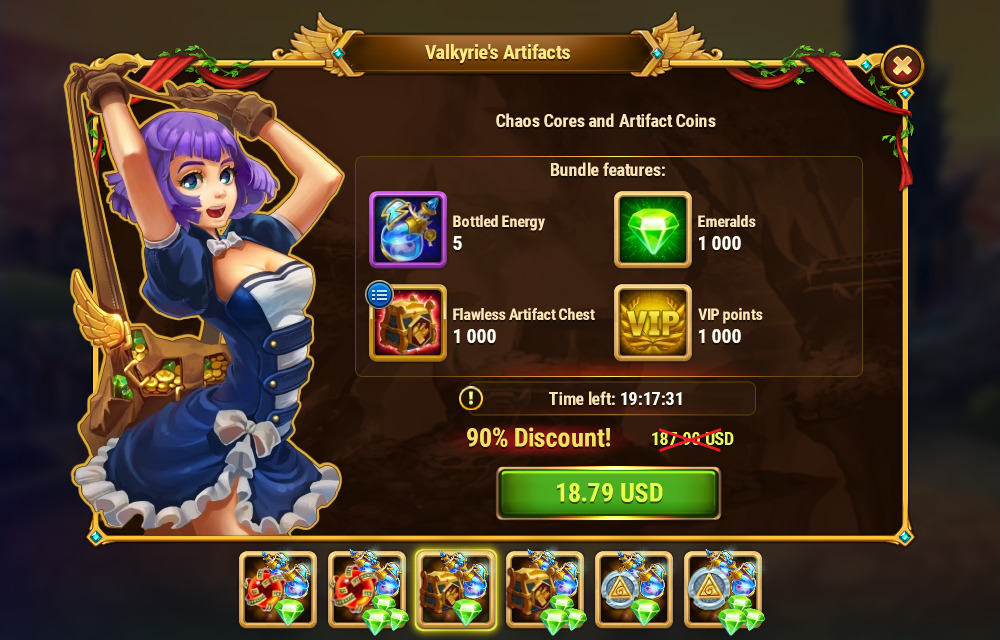 Bundle 4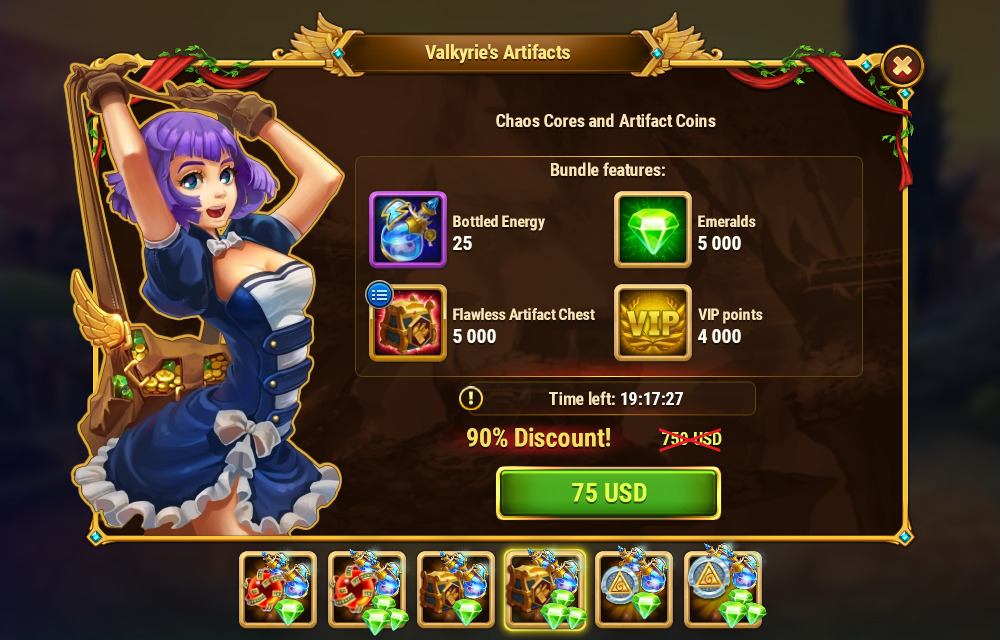 Bundle 5
Bundle 6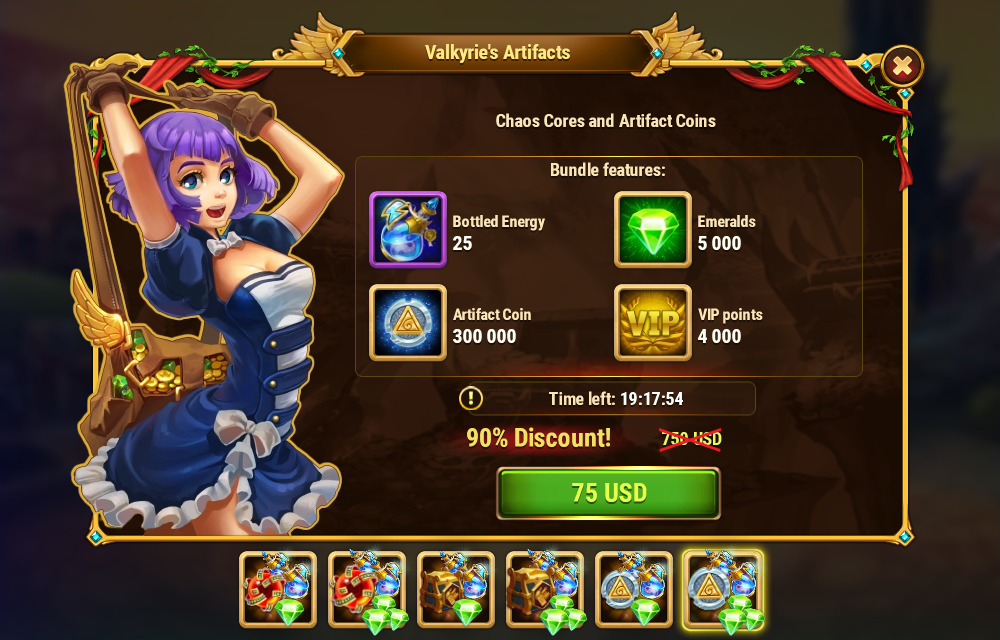 Estimated Emerald equivalent for each bundle
Bundle 1 = 14,020 Emeralds(x2.4)
Bundle 2 = 70,100 Emeralds(x3)
Bundle 3 = 50,500 Emeralds(x8.5)
Bundle 4 = 252,500 Emeralds(x10.7)
Bundle 5 = 15,940 Emeralds(x2.7)
Bundle 6 = 70,100 Emeralds(x3)
Bundle features
Flawless Artifact Chest
Bundle History
Saturday, June 10, 2023 (24 hours)
Event Page
Mother of Scorpions
Recommended ways to obtain artifacts
Related Bundles
Valkyrie's Artifacts (x2 Ver.)
Valkyrie's Artifacts (Legacy of the Great Ones Ver.)
Legacy of the Great Ones