Bundle Guide
One of the daily bundles.
Contains artifact enhancement materials.
Allows you to choose what you want.
Introduced in June 2023, this upgraded bundle offers increased content for each item and includes red artifact candidates.
Please note that the emerald conversion of artifacts may not be calculated very accurately, so consider the rate as an estimate.
Available for a 24-hour sale.
May be sold alongside other bundles.
Eligible for Emerald Waterfalls. (if held..)
Qualifies for earning VIP points.
Recommended or Not Recommended?
None of them are recommended.
Orange artifacts offer good value for cost. However, there is no need to obtain them through bundles unless aiming for red artifacts.
Red artifacts are not considered cost-effective.
List
Bundle 1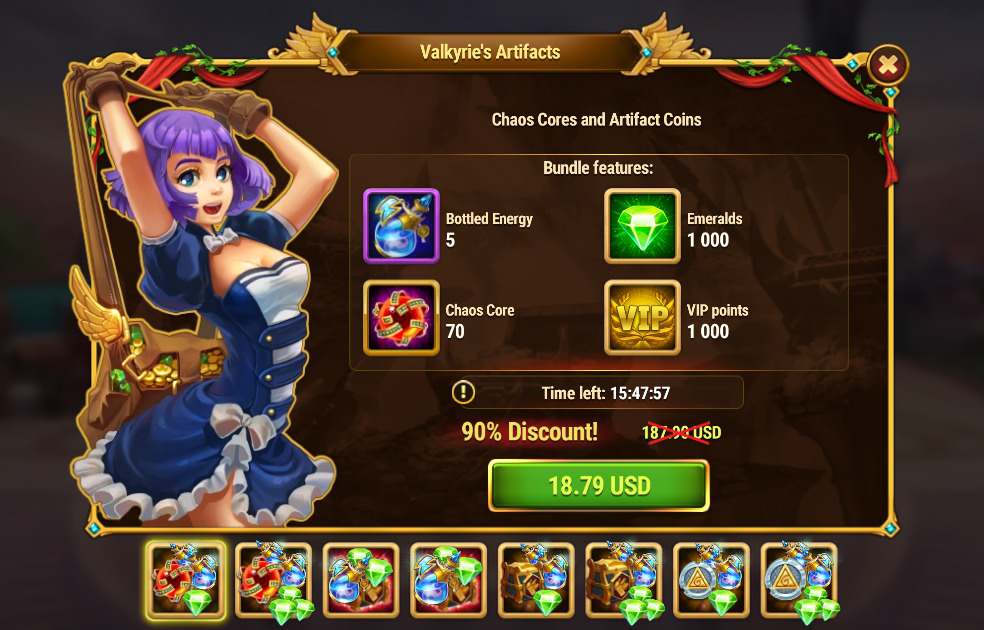 Bundle 2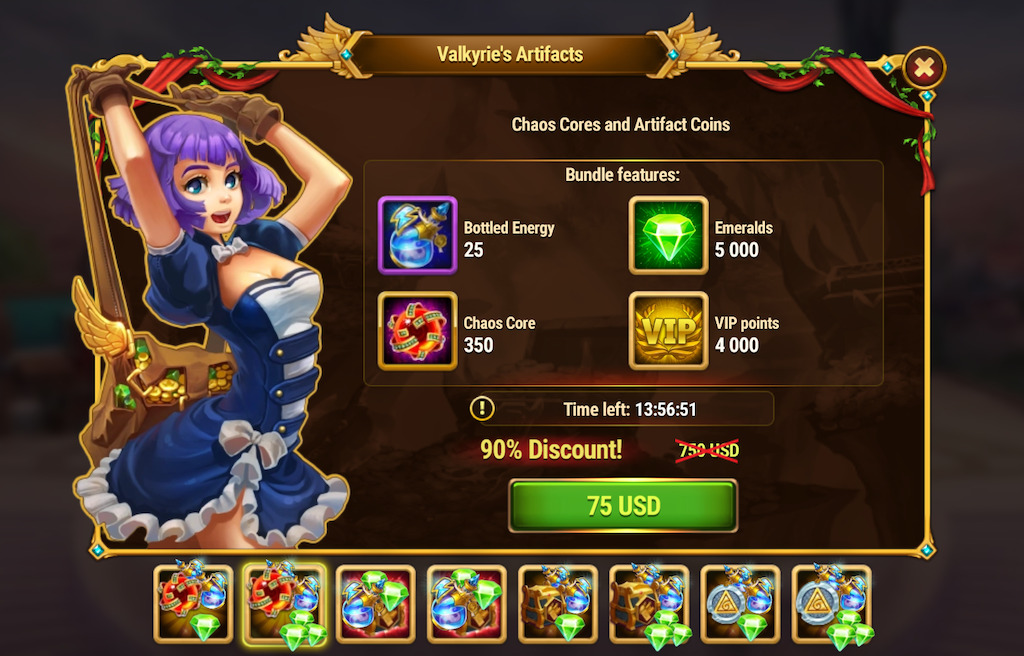 Bundle 3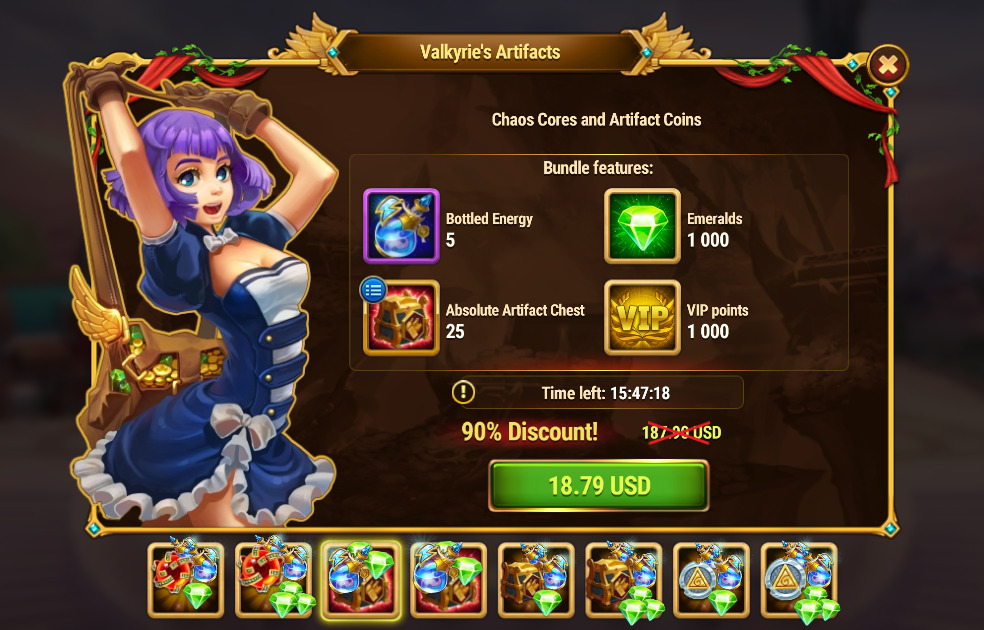 Bundle 4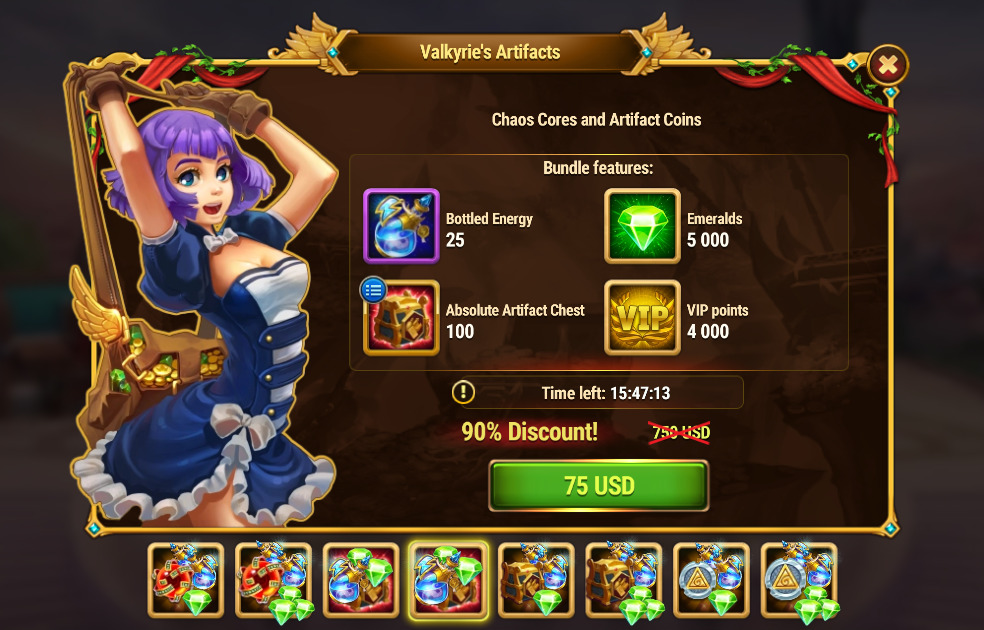 Bundle 5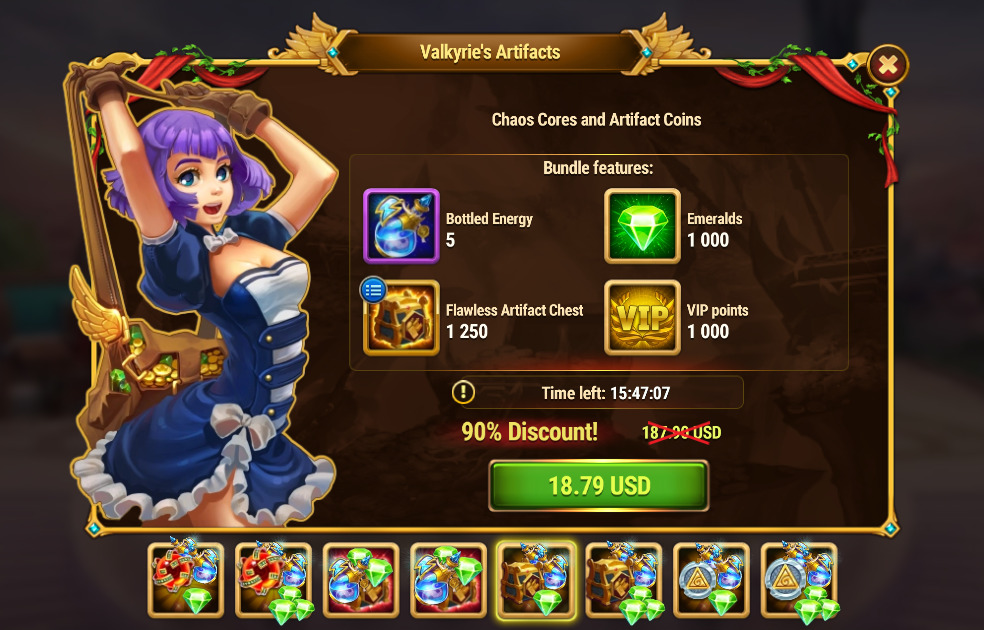 Bundle 6
Bundle 7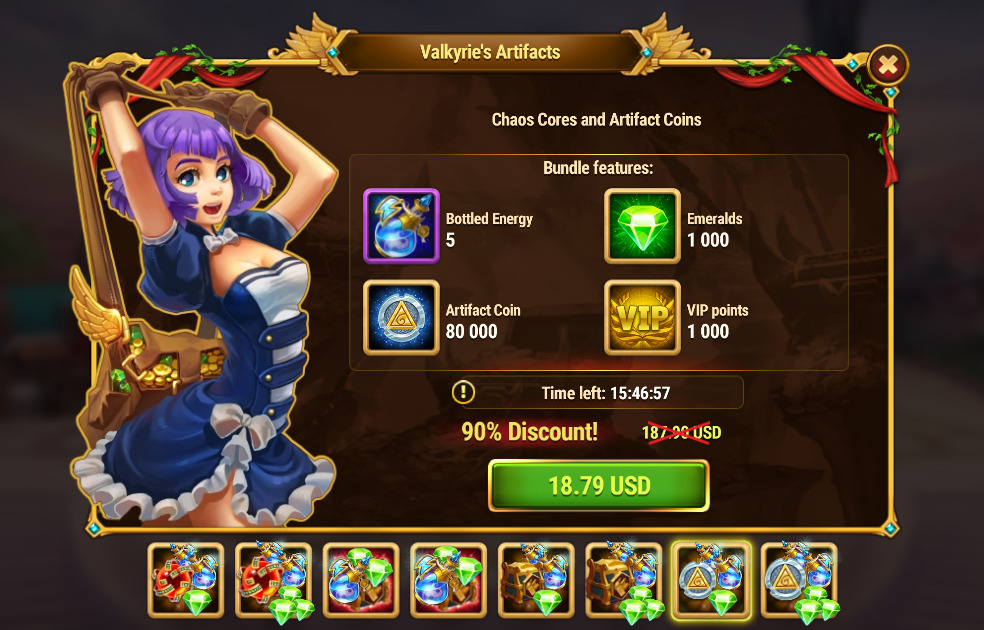 Bundle 8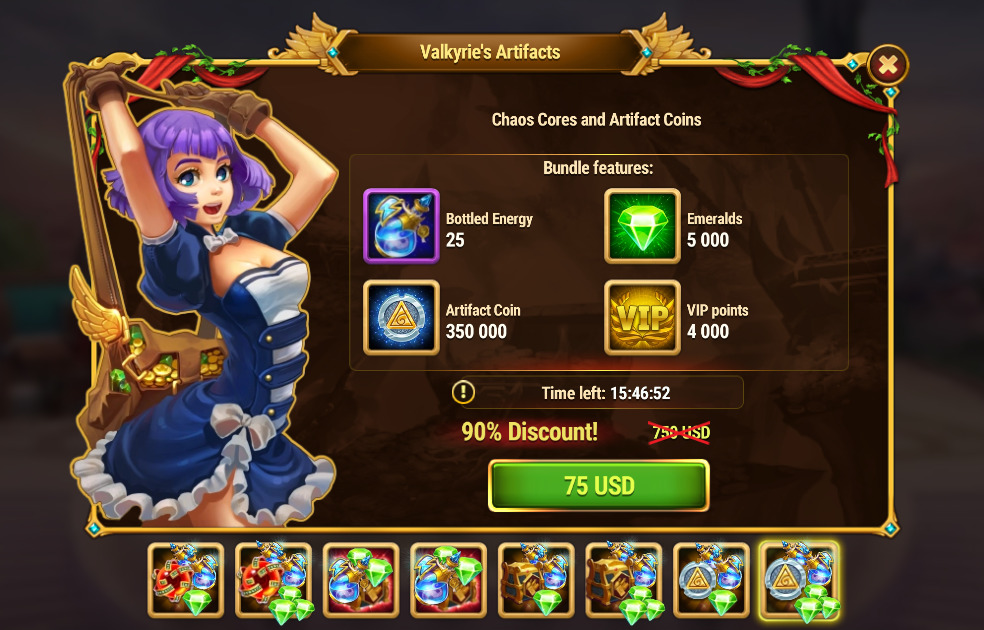 Estimated amount
Bundle 1 = 15,940 Emeralds (x2.6)
Bundle 2 = 79,700 Emeralds (x3.3)
Bundle 3 = 4,900 Emeralds (x0.8)
Bundle 4 = 22,100 Emeralds (x0.9)
Bundle 5 = 62,500 Emeralds (x10.3)
Bundle 6 = 300,500 Emeralds (x12.5)
Bundle 7 = 17,860 Emeralds (x3)
Bundle 8 = 79,700 Emeralds (x3.3)
Bundle features
Absolute Artifact chest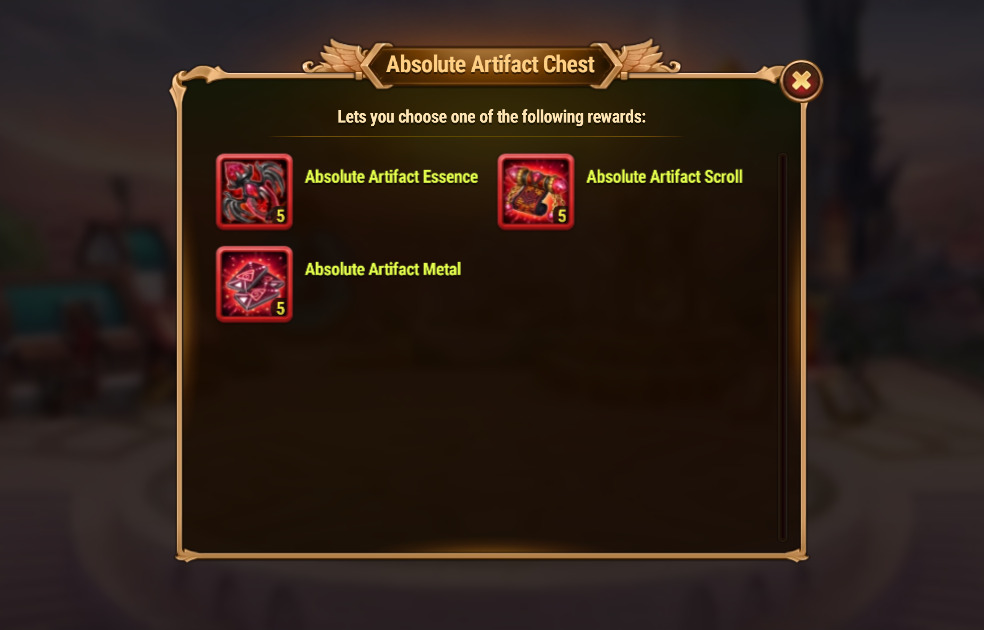 Flawless Artifact Chest
Bundle History
Monday, October 16, 2023 (24 hours)
Related Bundles
Valkyrie's Artifacts (Old Ver.)
Valkyrie's Artifacts (x2 Ver.)
Valkyrie's Artifacts (Legacy of the Great Ones Ver.)
Legacy of the Great Ones
Related Articles
Artifacts
Artifact Chest
How many Reds come from the Artifact chest?
Artifacts Will Become Stronger!
Red Artifacts Priority Method and Actual use heroes