Report
Upcoming Events
Most Picked Heroes
Statistics on heroes used in the arena were presented.
It seems that the majority of casual players are concentrating on their own teams, regardless of the trend!
The three most popular teams here are the ones called Osh temple, the K'hark team and the Twins team!
What we can read from this is that a certain number of players seem to be looking forward to guild raids more than to pvp!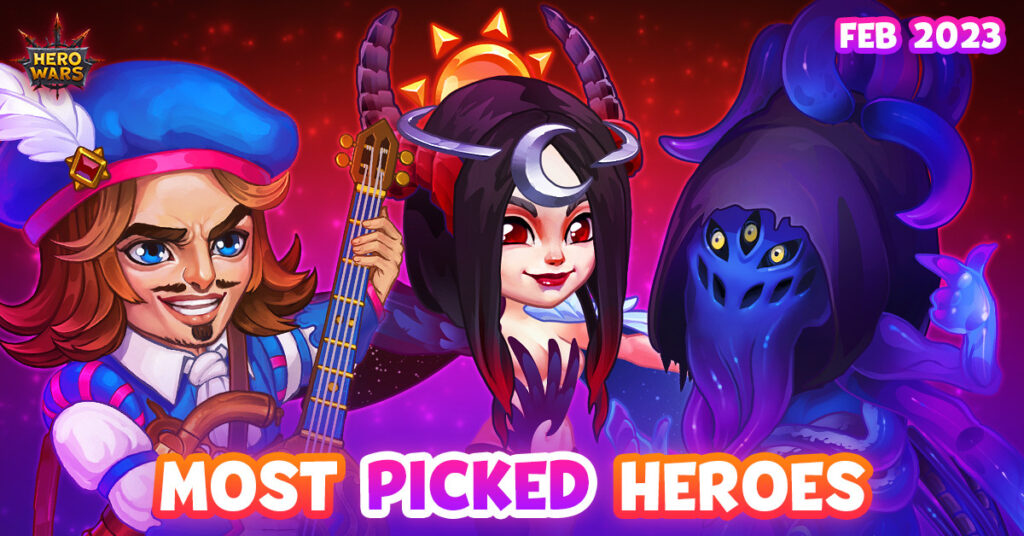 Official Message
The amazing world of Dominion counts 60 valiant guardians, each of whom is unique and indispensable in battle. However, some of them are more popular among you than others!
We have prepared a list of Arena heroes and teams that you used the most this February!
Which heroes would be able to fight back against the most popular teams? Share your thoughts.
Most Picked Arena Heroes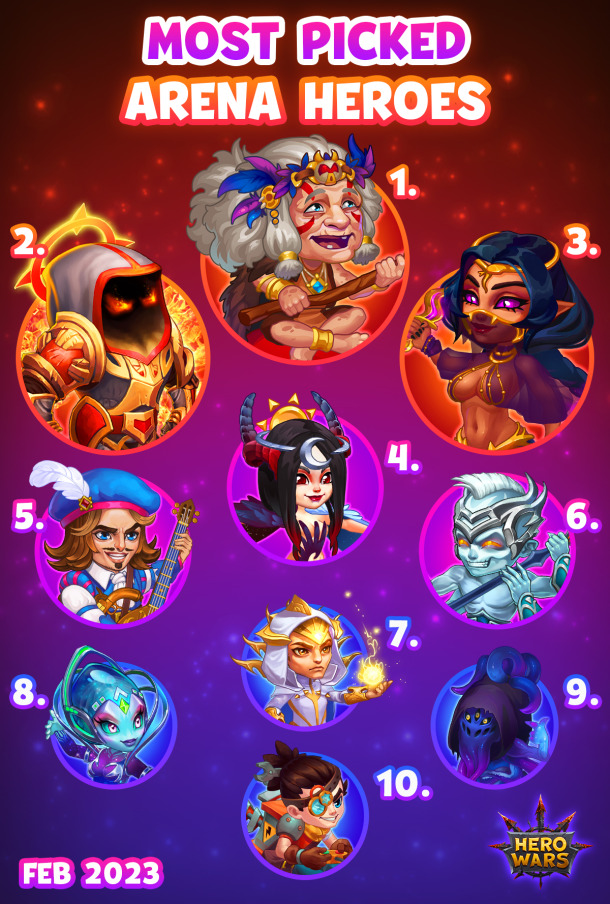 Most Picked Arena Teams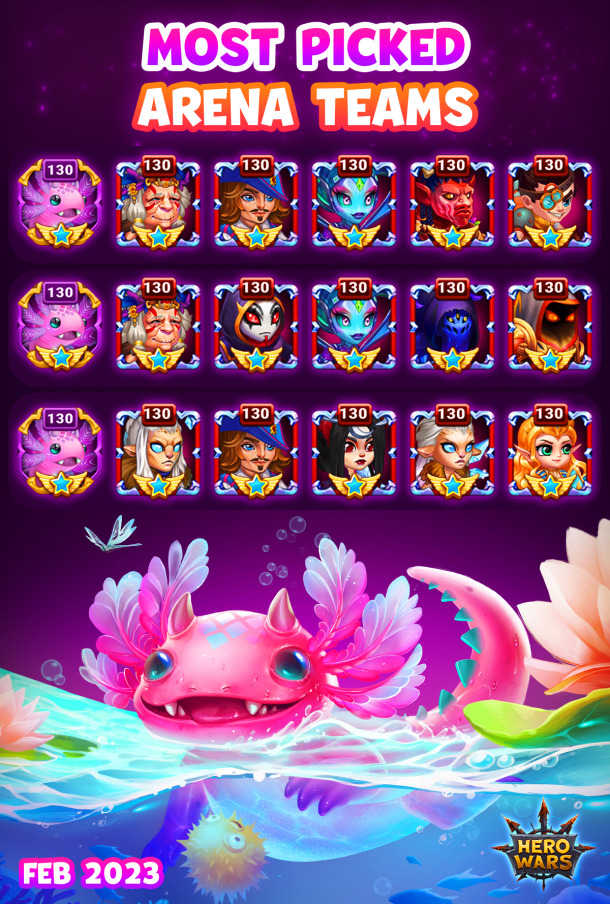 Hero's Tier List(on PvP)2023
Meta Teams
Upward revision of Emerald's first purchase offer.
x3 that resets on January 1 every year is revised upward to x5, x8, x10 for low value items only.
If you have already purchased at x3, you may need to wait until the new year to apply.
In case of VIP15, only x5 can be purchased on the combination shown.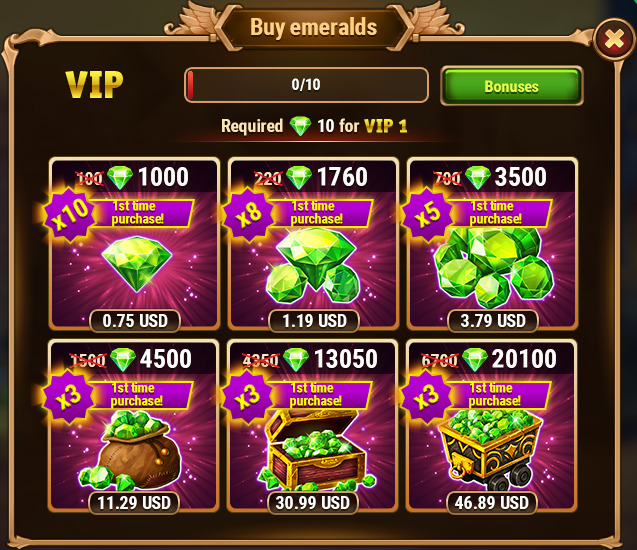 Official Community Manager FAQ
Titles are tailored to the content.
Ode to Beauty's Reword Changed
Q. Why can't we get jet soul stones from this if so far you always gave soul stones of a hero that got a new skin ?????
A. Because this time around these Soul Caskets work in an entirely different way – you can get the Soul Stones of any Hero in the game apart from several exceptions. We have a few things in the game that are meant to be exclusive for particular modes and/or hard to obtain, and we don't break that rule for events – you can't get Cleaver Soul Stones during events, you don't get the Champions Skins without spending some trophies, etc. Jet Soul Stones are supposed to be bought with Soul Coins and nothing else. We might change this whole idea in the future, but right now it is the case.
All Hero Soul stone chests should have Fafnir in them now
Q. All Hero Soul stone chests should have Fafnir in them now, but they do not. Nexters have updated the green 50 soul stone chest and the purple 100 soul stone chest with the purple background to include Fafnir. However they have clearly forgotten to update the purple 100 soul stone chest with the blue background. I would recommend everyone log a defect in the game for this one and star this request.
A. Hey! There are some Hero Souls Stone Chests that were available through the specific events (from Halloween, for example) that don't have Fafnir souls in it. It seems like this is a standard practice for us (not adding new essences to the old event boxes that were obtainable a few years ago), but we will discuss that thing with the developers, maybe we can change that. At the very least, this time around Fafnir will be added to those boxes too – he should appear there in a day or two
Fix description of Wish Crystals
Q. Please advise when will Nexters fix this deception? There are a lot of people that bought wish packs thinking they would get to choose the crystal type (Str, Int, Agility) as well as the level (Normal, Vibrant, Radiant) only to find out that is only the level they get to choose but the type is random. Please either change the description to make it really clear that players will get a random crystal of the level chosen or make it so people get to choose the type as well. Same issue and feedback applies to the Wish Insignia as well.
A. Hey! Shared that feedback with the devs, I hope that we will push the text clarification before the next event.
Titans brawls
Q. Can we please have titans brawls for introduction of dark/light supers like on HW Mobile ?
A. Hey! Thanks for the feedback/suggestion, I will let the team know that you liked that format from the HW Mobile!
That's an ad
Q. what is this ??
A. That's an ad, definitely not one of my favorite ones. I let the marketing team know that your reaction to this one was quite strong, but from there it's up to them.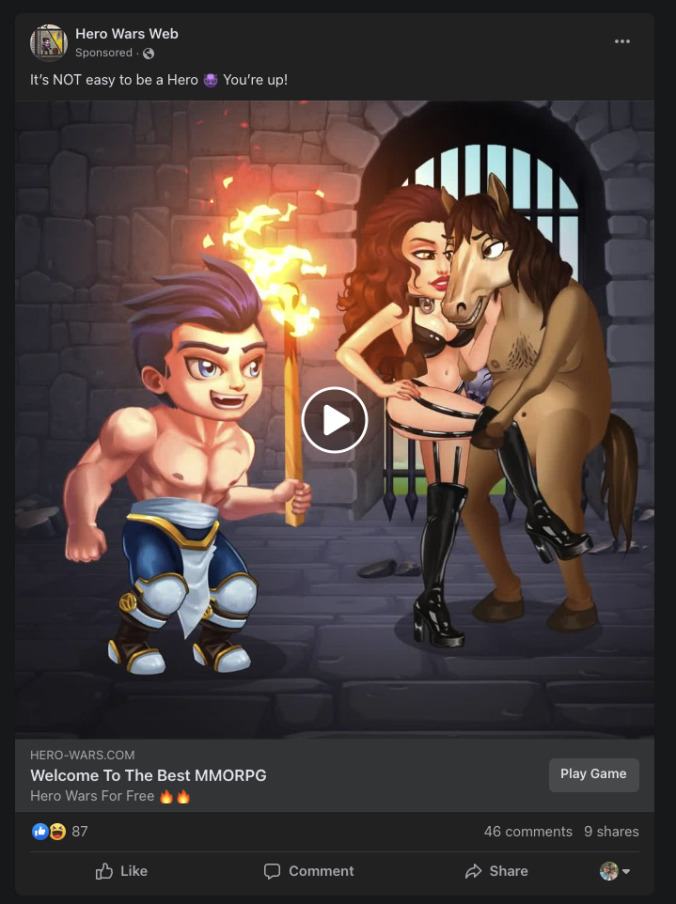 Confirm punishment players who have used HWS will deserve
Please see the screenshot attached. I am wondering if this is the set of the actual use cases of Hero Wars Simulator (HWS), the recognition of which is gradually spreading as a harmful cheating software that is destroying the fair gaming environment. The latest conversation was on 25th February. As these dialogues are about CoW matches, I am posting this here on the CoW channel.

From the screenshot, we can read:
– need/run/using plugin
– not enough cheat
– i can't purchase donate hwsim
– had done simulations
…and some screenshots that look like HWS shared(you can google 'HWS' image and see its UI is similar to them)

As currently there is a growing argument regarding suspicious of HWS use and its significant negative impact on Hero Wars, I would love to request the developers to:
i) investigate this matter
ii) confirm punishment players who have used HWS will deserve

Regarding the (i) above, if I properly understand, HWS is classified as one of the prohibited 3rd party plugins, and hence in accordance with Community Rules a permanent ban will be imposed for any account(s) that has(have) used it. I want to make sure whether this understanding is correct.
Wish the screenshot is not about HWS, this CoW season 2 has not been contaminated with the toxin of HWS, or the results of matches/the current ranking have not been affected by sneaky cheats.
A. I will share your message with the developers. At the moment we are aware of several variations of this plugin, some of them are almost impossible to track, and we don't want to act on basis of the discussions on third-party platforms – it is indirect proof what also creates a clear path to allegations (both true and false), set-ups, while proper investigations in this cases seem almost impossible.
That's why we are choosing a different approach: our team is working on updating the Guild Battles and expanding on this feature to make it pointless for most players to use HWS, lessening its impact and evening the field.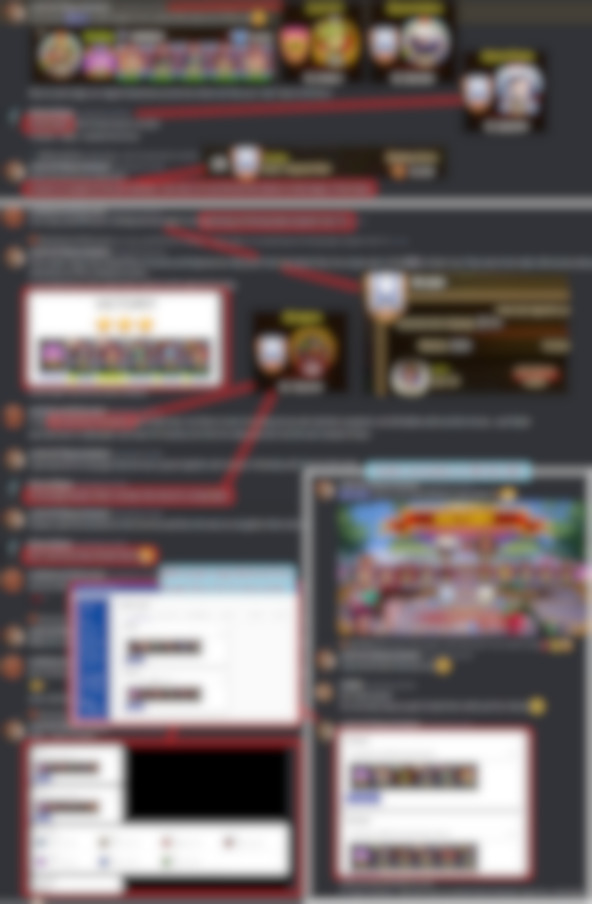 Main Updates
Addendum
Ode to Beauty
Hero's Order Rank
How to Get Soul Stone
New
Soul Casket
Hero Soul Stone Chest
Why do people say not to take Isaac's armor penetration skin?
Companion Pet Ranking
Guild DASHIMAKI-TAMAGO 2023.Week09
Guild War:Web31-Gold league,Place 1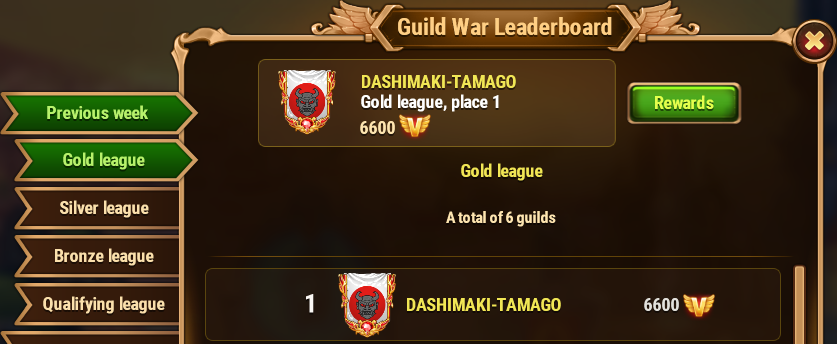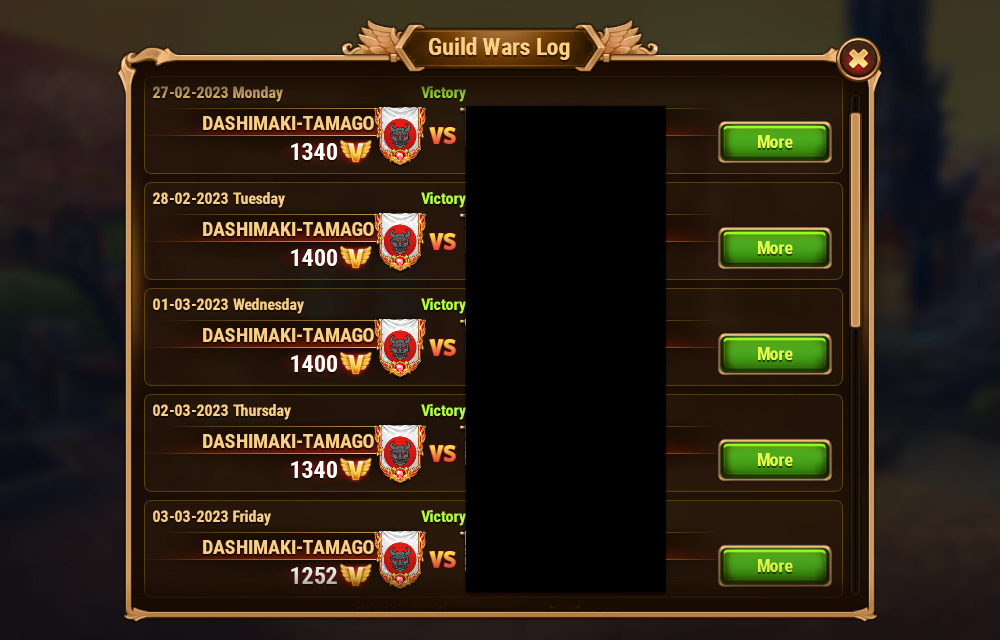 Guild Raid:Place 10

CoW: Season 2 Temporary Place 31