9 Distinctions Between Heroic Chest and Soul Atrium
1. Access to 3 heroes not previously slated for the Heroic Chest
2. Availability of new heroes not explicitly mentioned for the Heroic Chest
3. Introduction of rarity as a concept; however, rarity doesn't equate to strength, with new heroes often possessing higher rarity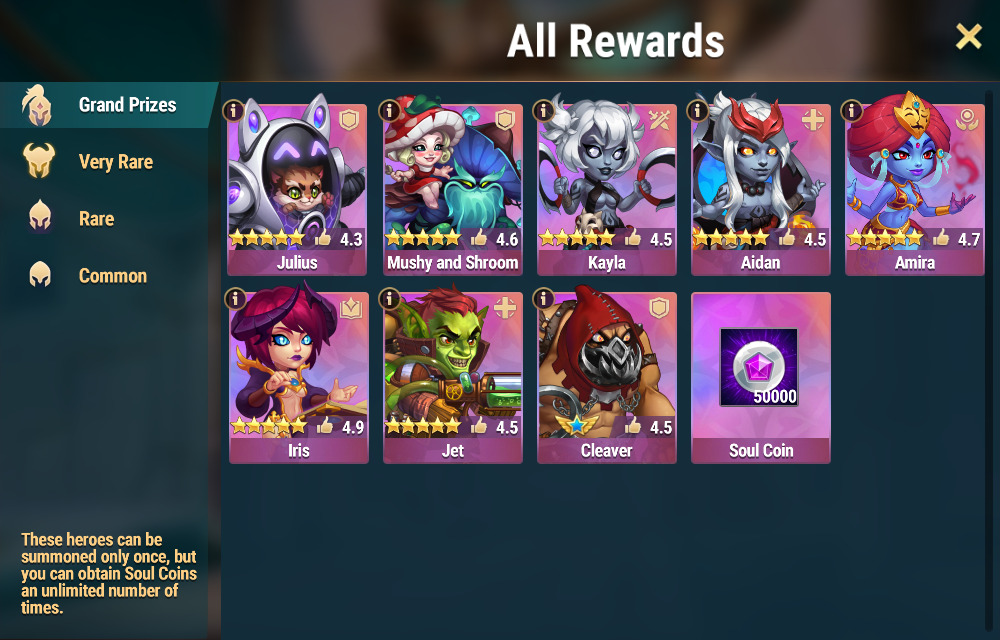 4. Ability to enhance your chances of obtaining desired heroes through the wish list, though it's not a guaranteed outcome.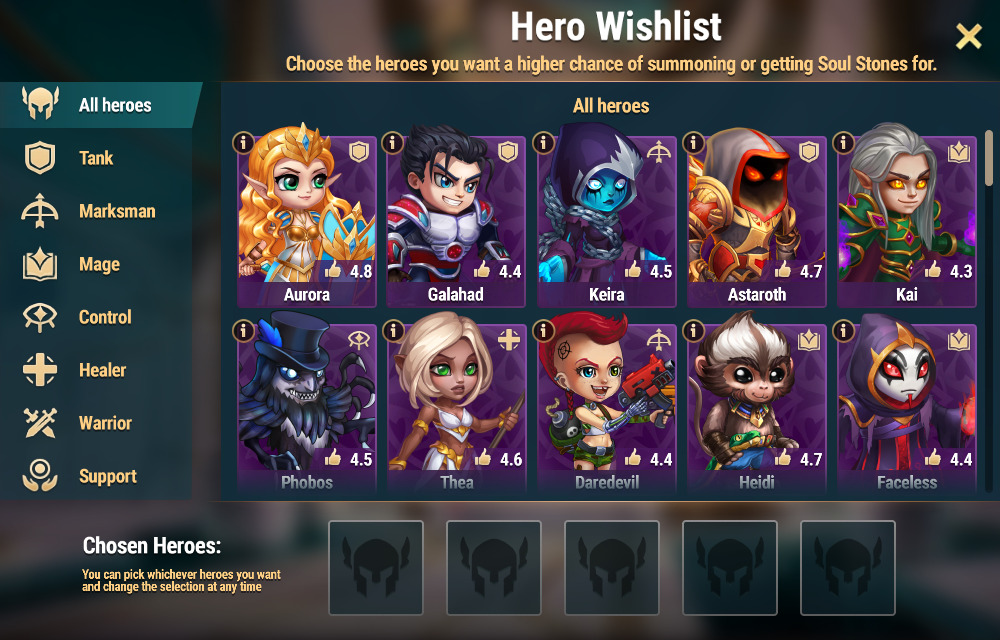 5. Fixed rewards: either a guaranteed drop of the Cleaver or 50,000 Soul Coins after 350 runs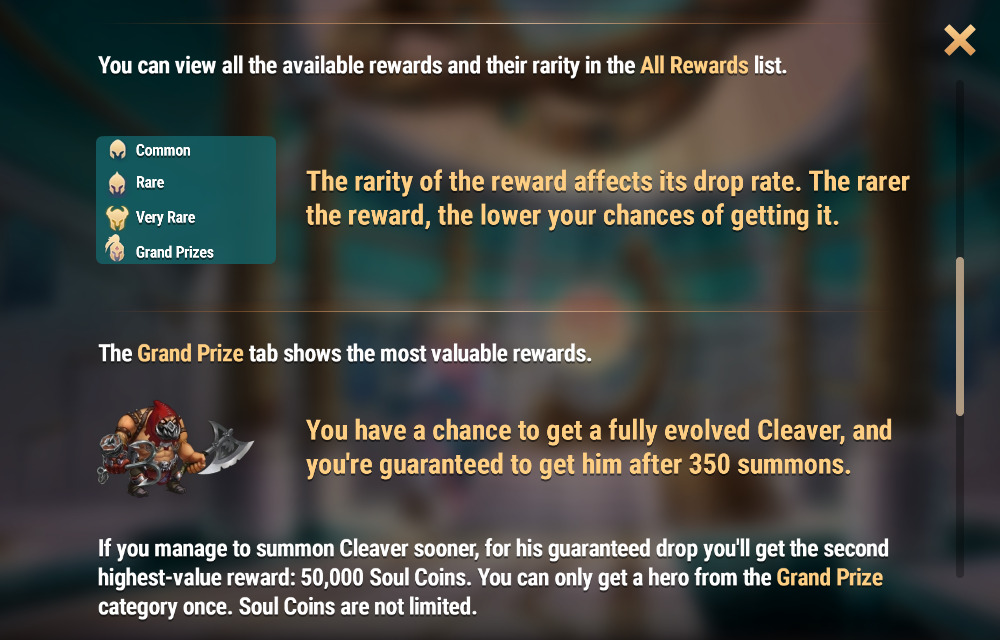 6. Engagement in Hero Rating for the acquisition of emeralds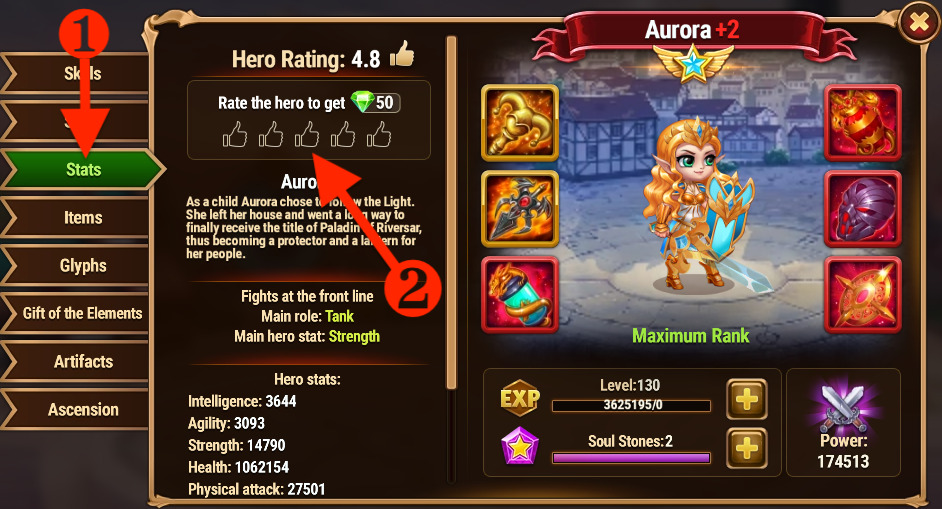 7. Introduction of Soul Crystals, a daily-clickable resource with a maximum stock of 365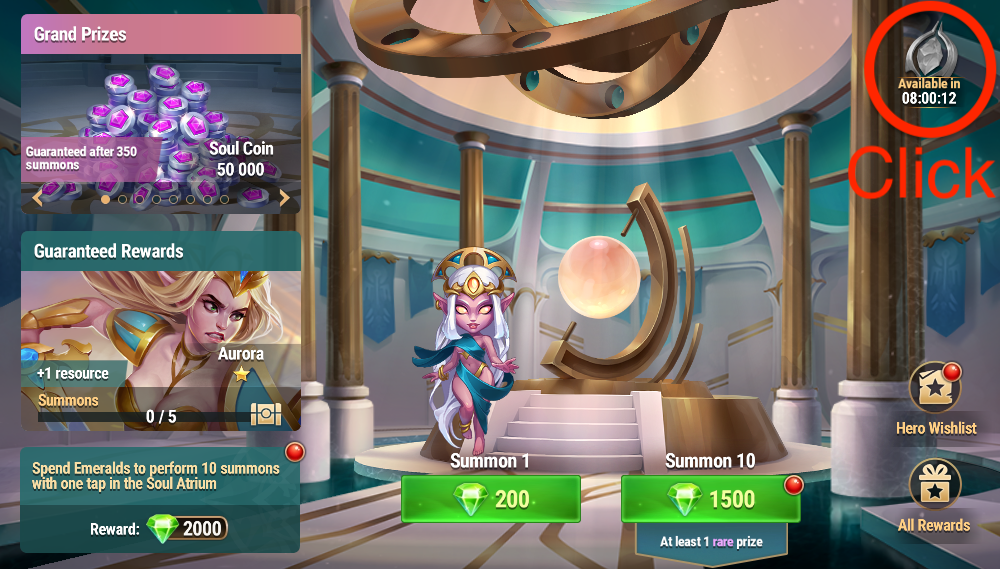 8. You can acquire a minimum of 5 soul stones.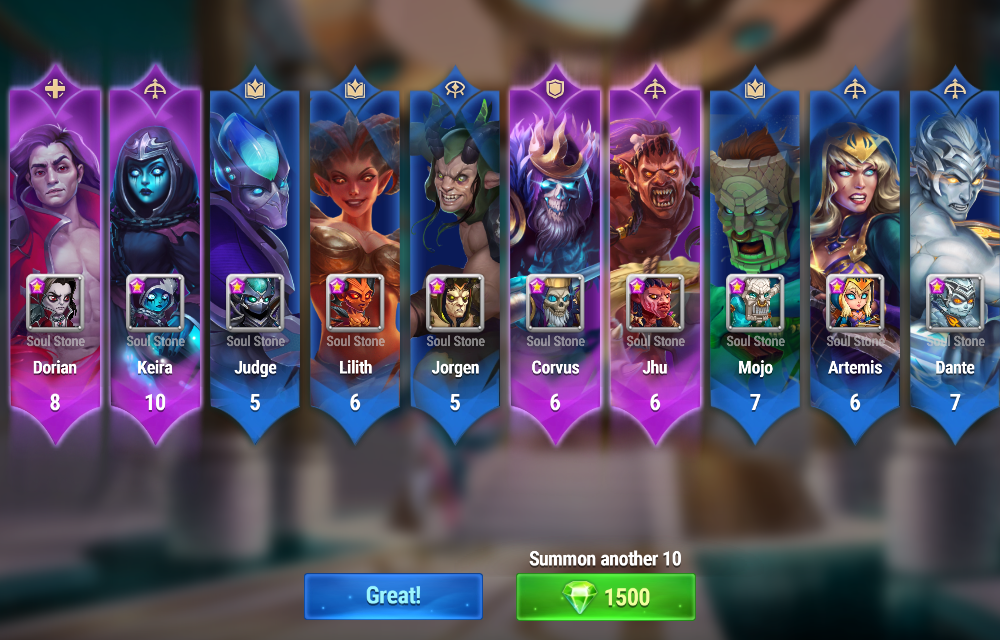 9. In addition to the regular drop results, there is a guaranteed reward.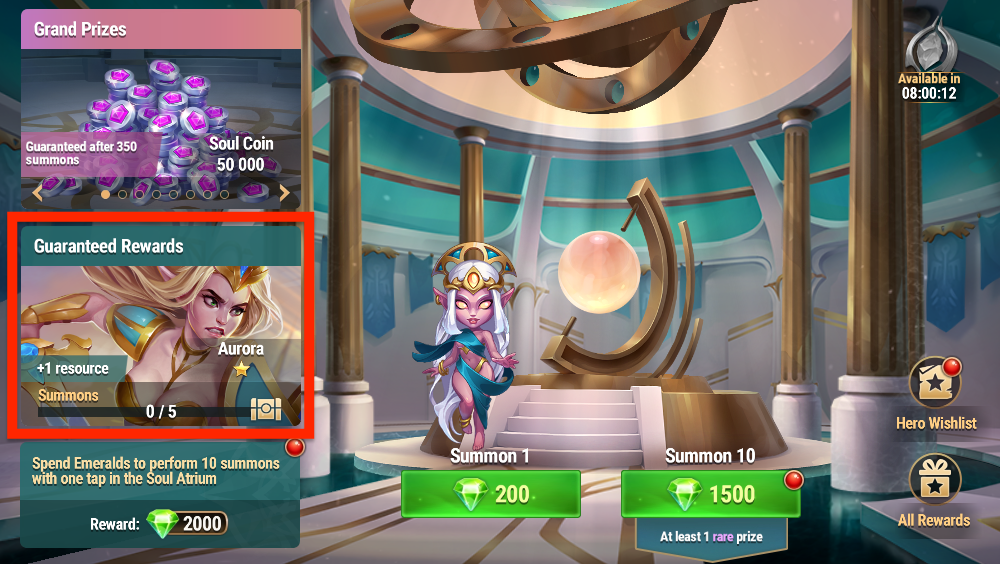 Related Articles
Soul Atrium
Hero Rating
How to Get Soul Stone
Hero Soul Stone Chest
Daily bonus
Hero of the Month