Preface
This is a continuation of this one.
As a realization from players who are actually playing Hero Wars. What kind of changes have been made in 2022 with the arrival of Iris? I will try to write about the feeling on the ground.
Please read this as what many players felt, not as the whole truth of this game. For those who have just started the game, for example, Yasmine and Jorgen are the immediate issues and this is not the case.
What Iris has changed
Heroes at Winterfest are strong counters
Every year, the heroes that appear at the end of the year have had a significant impact on the following year's hero competition. They are all powerful counters to something and are highly used by players!
Sebastian, who appeared at the end of 2019, is a hard counter to all debuffs. Especially a big impact on Jorgen and Satori.
Isaac, which appeared at the end of 2020, is a hard counter to all magic attacks. Especially big impact on the Twins, Orion, Celeste, and Aurora.
And Iris, which appeared at the end of 2021, is a hard counter to all tanks. Especially big impact on Corvus, Aurora, and Luther.
Only one hero appeared. It only takes one Hero to shake up the balance of the game, and that is Hero Wars!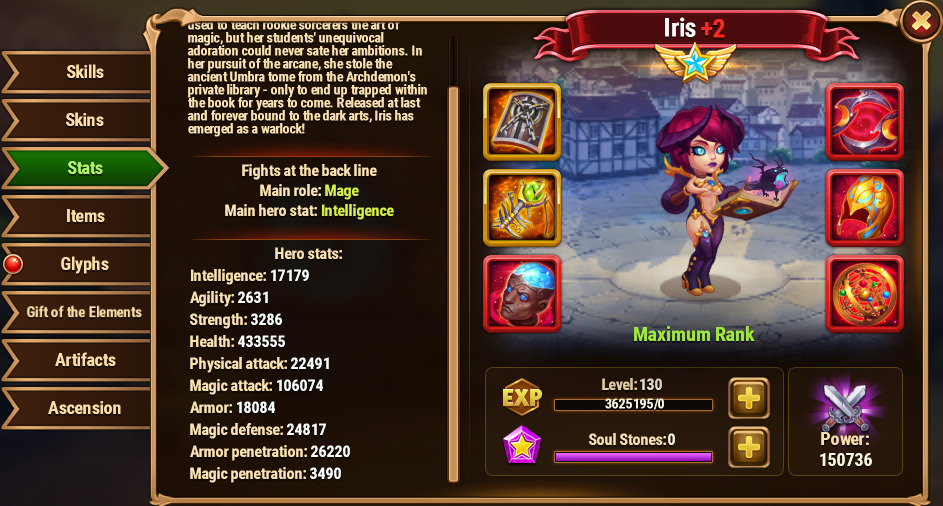 Iris's threat
K'arkh, or even better giant-killing performance.
Iris is especially strong against defensive units with Aurora and Corvus, easily defeating what were previously considered strong units.
A wizard who deals physical damage and net damage instead of magic damage, it has greatly expanded the range of magic team compositions. Especially good with hybrid teams and Morigan of the same quality.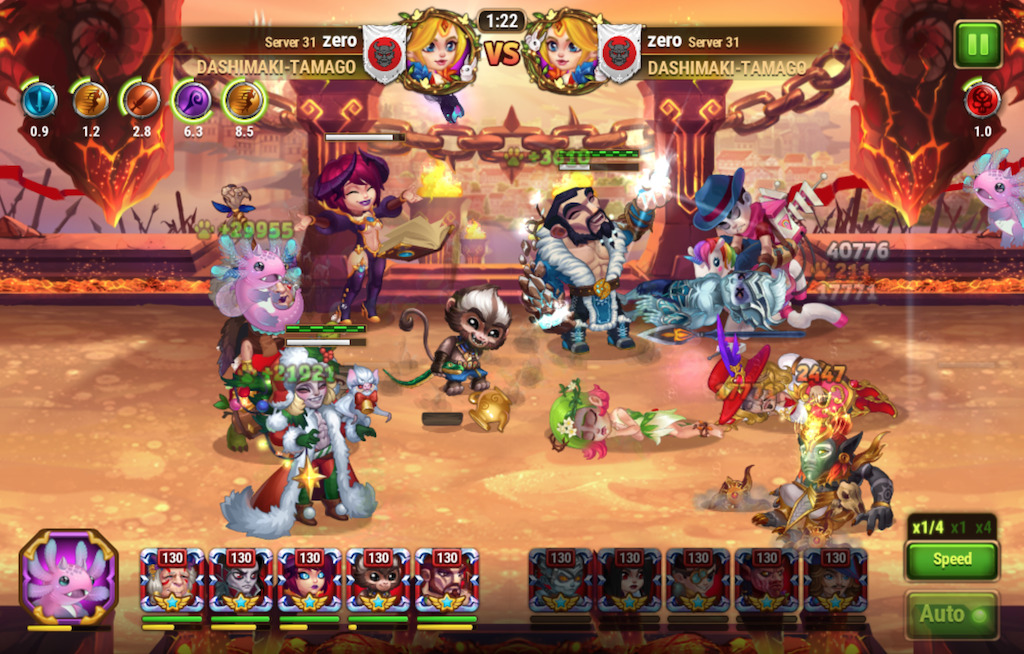 Hero Wars in 2022
Iris's appearance reduced the use of Corvus and Aurora, which had been active in defense.
Rufus is the only tank who is counter to Iris. Unlike Isaacs, Rufus is also a good counter Heidi.
Rufus is a good match for a hero whose first artifact is evasion. Dante's position improves further.
Astaroth, who is not as good as Rufus, but somewhat more resistant to Iris, also improves in popularity.
The overall dominance of tanks has decreased, and the relative position of Andvari and Dante tanks has improved slightly.
Morrigan is also used more in attack as a countermeasure because Rufus is used more in defense → Morrigan's prevention of revival is a strong Rufus counter → The combination of Iris and Morrigan is also a pretty good form.
Because Rufus is used a lot, Isaac's defense usage rate is a little lower → If both are used, physical teams such as Dante will be able to defeat him more easily
Critical formation involving Dante and K'arkh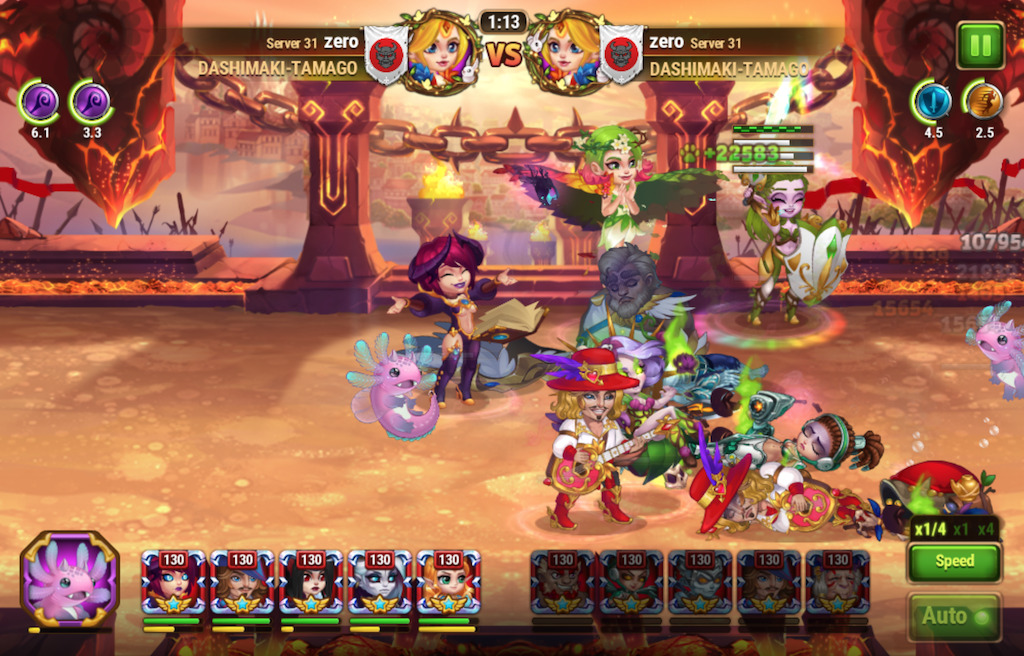 Helios with improved position
Helios' position as a counter to critical attacks is improving
Arachne's popularity is also a tailwind for Helios → Sebastian's debuff cut is effective as a countermeasure against Arachne → Helios is effective as a countermeasure against Sebastian (Helios counters by utilizing Sebastian's critical support nature) → Arachne's magic penetrating buff is effective against Helios, and the two are a good match
These two also work well with Amira
These two are somewhat weak against Isaac, and when this happens, it is easy for the whole team to develop a complicated chemistry relationship, and many people miss attacks. Very Hero Wars-like.
Started out as a beginner's Yasmin countermeasure, then became a specialist role, commensurate with their power.
If Iris is on Defense Team, it is difficult to attack with the same Iris, but usually Sebastian is set up and can be defeated with Helios instead.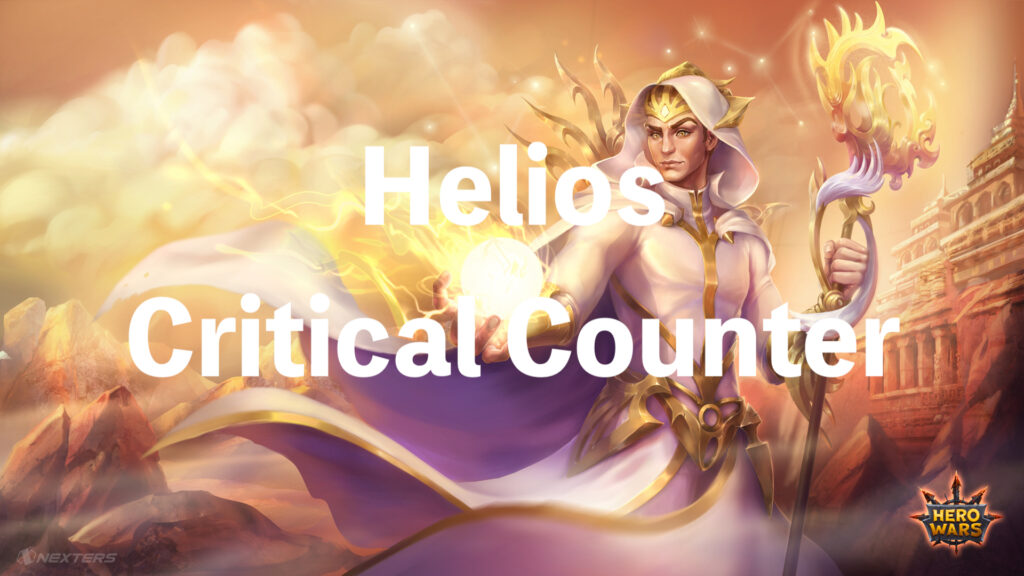 Heroes whose usage has changed dramatically with the arrival of Iris
Heroes whose usage has increased
Rufus, Astaroth, K'arkh, Andvari, Dante, Morrigan, Helios
Heroes whose usage rate has decreased
Aurora, Corvus, Luther, Isaac
Upcoming Hero Wars
As a result of the high usage of Iris and Dante, interpretations of them have been developed, and players are beginning to look for what comes next and beyond!
With the Iris battle, the trend in defense formation has come full circle, and a new, stronger formation is being
More
Which DPS to Upgrade in 2022
Hero's Tier List(on PvP)2022
Iris
Iris's Pets