Report
Upcoming Events
Event Calendar Format
Triple Trick for Spend Emeralds Quests
From 9/9 (Sat.) to 9/11 (Mon.), three quests involving spend emeralds will overlap.
Only on Monday, some quest contents will be different.
1: Emerald Waterfalls (Sat. San. Mon.)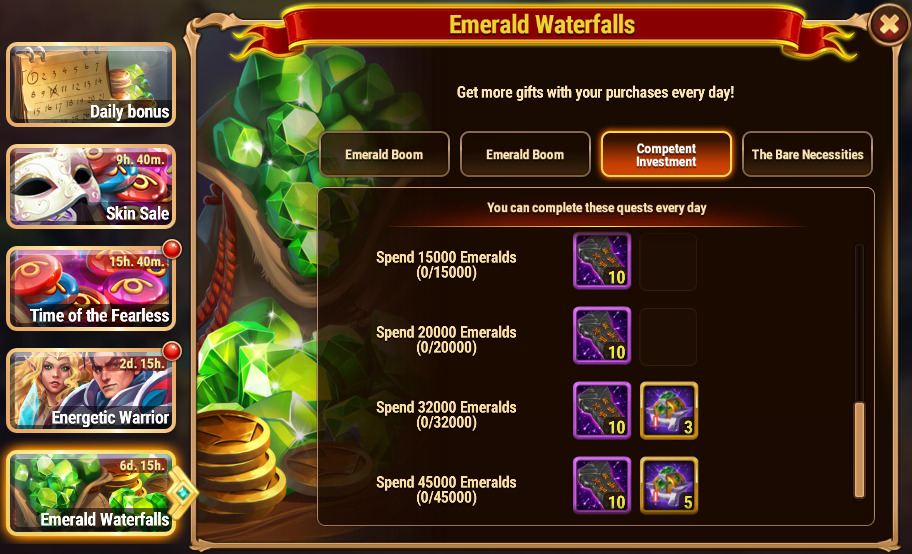 2: Ascension to Asgard (Sat. San.)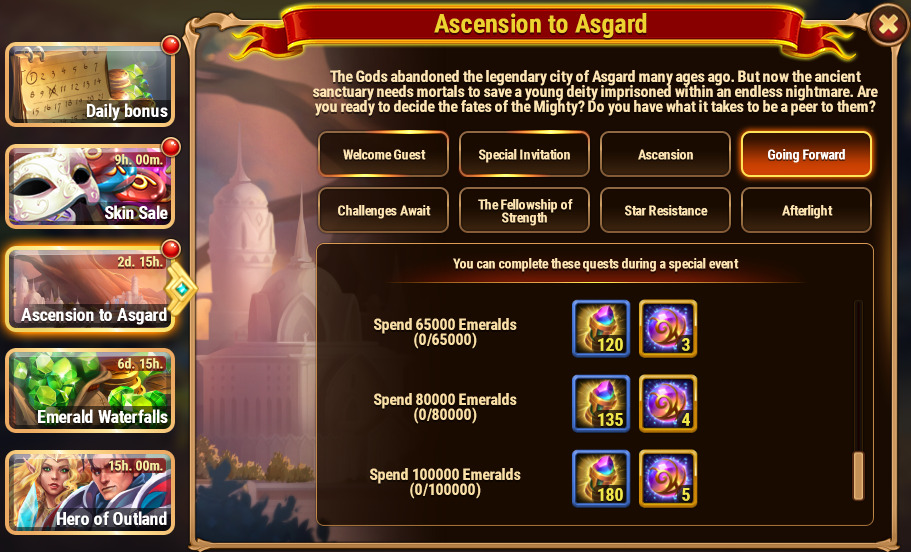 3: Guardians of Outland (Sat. San. Mon.)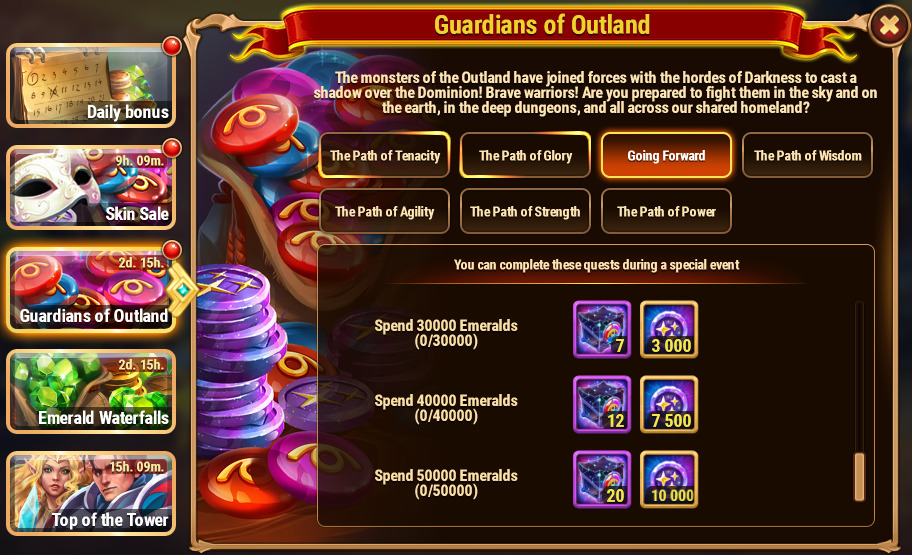 4: Foundations of Power (Mon.)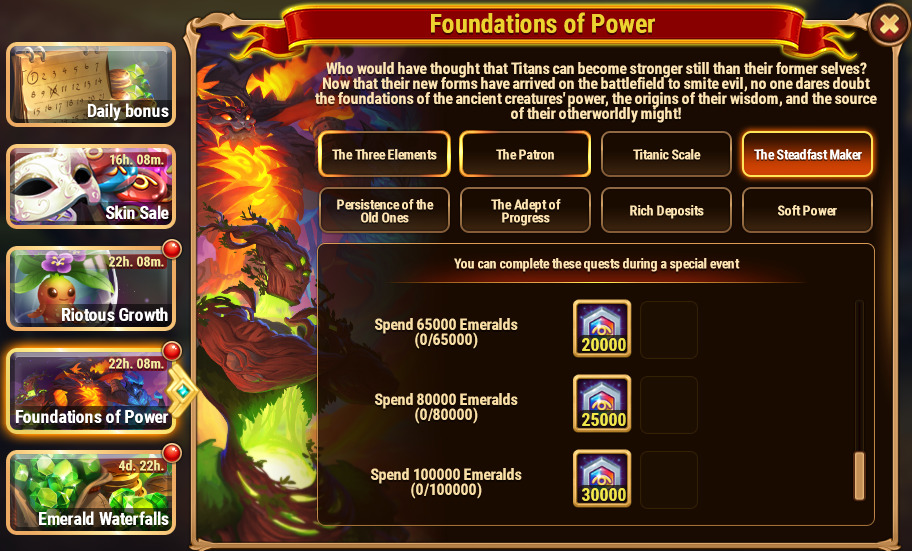 September Events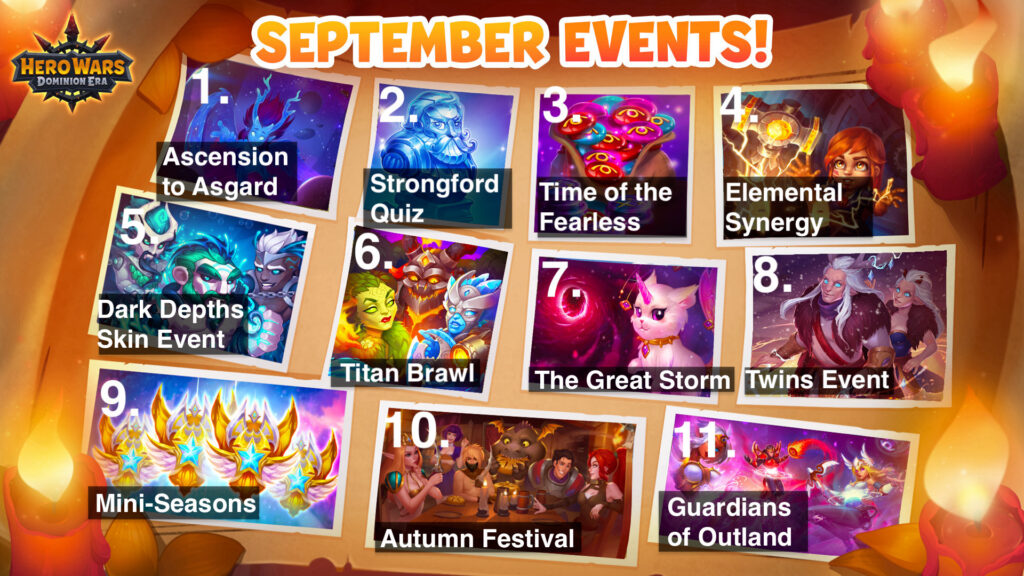 The official announcement has revealed 11 events, presented in no particular order and without known dates.
Among these events, the dates for the following 8 are currently unknown.
3. Time of the Fearless
4. Elemental Synergy
5. Dark Depths Skin Event
It will be in the same format as the The Forgotten Treasury or Trial of Heaven.
The Forgotten Treasury
Trial of the Heavens
6. Clash of the Titans
New skins are being added to the 3-Element attack titans!
8. Twins Event
It is presumed that the event will be in the same format as the Andvari event.
Wrath of the Earth (Andvari event)
10. Autumn Festival
Coming Soon: 2023 Dark Depths Skins!
Andvari Albanor Tristan will be eligible.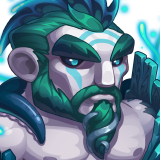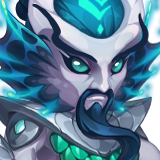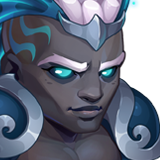 Official Community Manager FAQ
Titles are tailored to the content.
The Value of the Mini Season and the Second Totem
Q. On the starboard you made a comment that "each of mini-seasons is supposed to have a decent value in its own". I submit to you that this is just false.
The rewards from Mini Season 1 and Forgotten Treasury are a complete joke for any established player. In the Mini Season 1 rewards I see trash like Tier 1 Asgard crystals, Titan Soul Stones, Titan Potions, Item Fragments for items that are barely used, Hero XP Potions, of which are all fairly worthless. The "grand prize" is supertitan soul stones… really? The Forgotten Treasury is a repeat of the same items and quantities from Blackbeard's and Cyber-Con but minus the really good ones like 5000 titan stones. Those rewards are fine for an event like Blackbeard's and Cyber-Con where you can get hundreds of keys from missions but not where you are paying $15 USD and only get 11 keys. 1 single Pet Egg for a key reward … really?
The season is only worth getting for the totem and Nexters knows it. In fact it is almost like someone within Nexters sales department made a bet with someone else that they could make a season that had nothing but total trash but people would still buy it just solely because of the totem.
Add to that the monthly spend hike and egregious gambling element which I have already called out on my previous Starboard entry, and the fact that Nexters have still not told us how many keys you can buy in Season 4 and how much they will cost so that people can make an informed decision now about whether they will go for 2 totems, and I really do not feel this bodes well for player satisfaction.

Please
1) Tell us immediately how many keys will be available in season 4 and how much they will cost so we can make an informed decision about whether to bother to try for second totem or just quit when we get the first one.
2) Do not repeat this horrid mini season format with high monthly spend, low rewards, and gambling for grand prizes in the future.
A. Hello. I'll start by saying that we appreciate your detailed feedback. We deeply respect your enthusiastic and structured approach to the game. Keep it up. As you may have noticed over the past year, we have been making many changes to the game. Seasons are one of those changes. We have also committed to being open, so we always listen to player feedback, but we don't limit ourselves to just that. We conduct in-depth analysis based on in-game metrics and payments, upon which game designers make decisions about the further development of certain features or offers. Yes, you may find them not very beneficial personally. But we strive to bring value to different categories of players. These experimental seasons are shorter and cheaper, they have guaranteed Grand Prizes on their own, but there is also always a chance to get a totem in them. And if you buy all the Gold Tickets, you will surely receive 1 totem and have a chance to get a second one.

So, answering your questions:
1. There will be enough keys to fully close the second Vault and get a second Totem if you have previously purchased all 4 Seasons and the special offer – During the 4th season, there will be a special offer (it is planned to include an additional 20 keys). The cost of the offer is still not finalized, but it will be more expensive than the cost of the Gold Ticket. So yes, if you are interested in guaranteed obtaining 2 totems, you will need to purchase all 4 seasons + the special offer – this will give you enough keys to unlock every vault in the current seasons.
2. Thanks for the feedback, we will make sure to share it with the team. As we mentioned before, we continue to experiment, and we will see how many players actually engage in these Seasons and what the overall sentiment will be by the end of September. We will draw conclusions from there. Regarding the prizes – we might return to the system where you can only get the Totem for $45 (or cheaper, if you are more socially active), without any games of chance. However, we wanted to try something different and we are still curious about how it will turn out.
Pricing of Bundles Sold During the Season
Q. 20 keys cost more than 15$ or 45$ ?
A. more than 15$, less than 45$, the exact pricing isn't finalized yet
How the Selection for Free Emerald Quests is Made
Q. can we please be made aware of how the new "get free emeralds" quests to "some players" are being chosen ?
A. Hi! I have no idea, actually! We (I mean Nexters) don't choose either quests nor rewards – it's all on the partner's platform side. And in terms of who gets access – that's randomized, we don't handpick anyone Where to find it – I can't show as I don't have it on my accounts, but if you get to test it it will appear between the "Special Events" section and the Merchant
The Poor Rewards of Free Emerald Quests
Q. however the emerald rewards are very awful compared to the amount of work u gotta put in for that….
A. I guess it won't gain any popularity than Offers can be different on different platforms (I mean web/Android/iPhone), and it's also can differ from person to person. And one day you can have offers for 10-30 Emeralds, next day there is an offer for 5k Emeralds (but it will be a tough one)
Procedure for Applying to the Creator Program
Q. over a week ago I applied to the Hero Wars Dominion Era Creator Program via the web form but I havent received any response yet – not even a confirmation for my application. Two days ago I sent a mail to creators@nexters.com and asked for a confirmation. Again, I did not receive any response. So I begin to ask myself: Is this the right way to do it? Maybe there is a new way to apply to the creators program?
A. It's the right way to do it, we received your application, you will get the answer from creators@nexters.com today
Main Updates and Game trends
Addendum
Wont Reset, Cancel in-game action
The Great Storm MAP Strategy
Lore Festival
New
Lore Festival Tasks and Returns
Hero Power
Ascension season All Quests
Ascension season All Rewords
Cosmic Season All Quests
Cosmic Season All Rewords
Free Emeralds
Which Control to Upgrade in 2023
Beat Rufus Dante teams: Astrid and Lucas style
The latest trends, Best heroes, Best teams
Important Game Updates for Players: How to Read
Tier List 2023 (on PvP)
Best Heroes 2023
Which DPS to Upgrade in 2023
Which Tank to Upgrade in 2023
Which Healer to Upgrade in 2023
Which Support to Upgrade in 2023
Which Control to Upgrade in 2023
Meta Teams
Best Teams
Guild DASHIMAKI-TAMAGO 2023.Week35
Guild War:Web31-Gold league, Place 1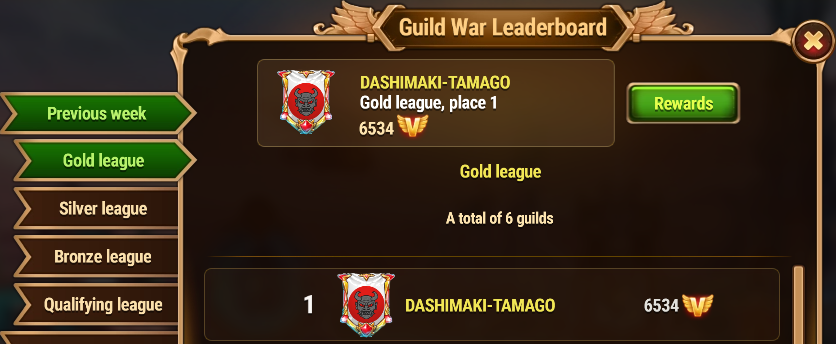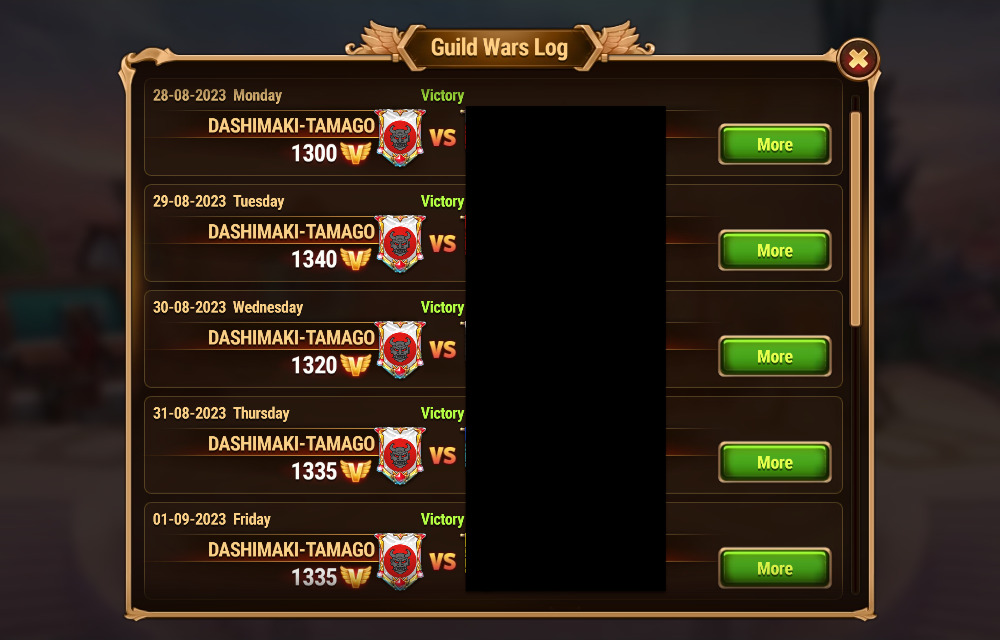 Guild Raid:Place 10

CoW: Season 4 Temporary Place 7