Report
Upcoming Events
Event Calendar Format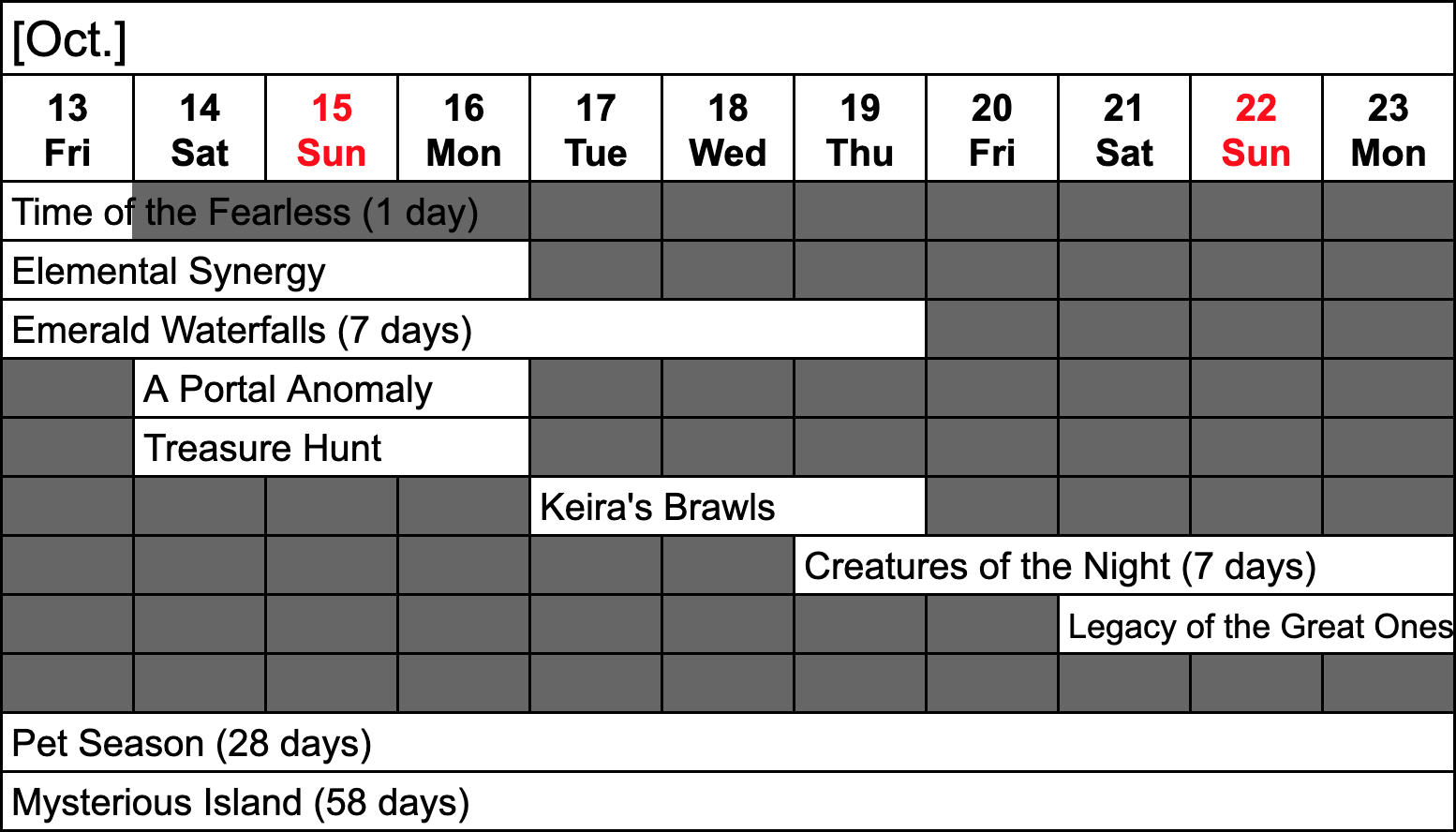 Oct. 19 is the best day to use emeralds
3 events overlap with Spend Emeralds.
Best timing if you're thinking of somewhere this week!
Octover Events
The official announcement has revealed many events, presented in no particular order and without known dates.
Among these events, the dates for the following some are currently unknown.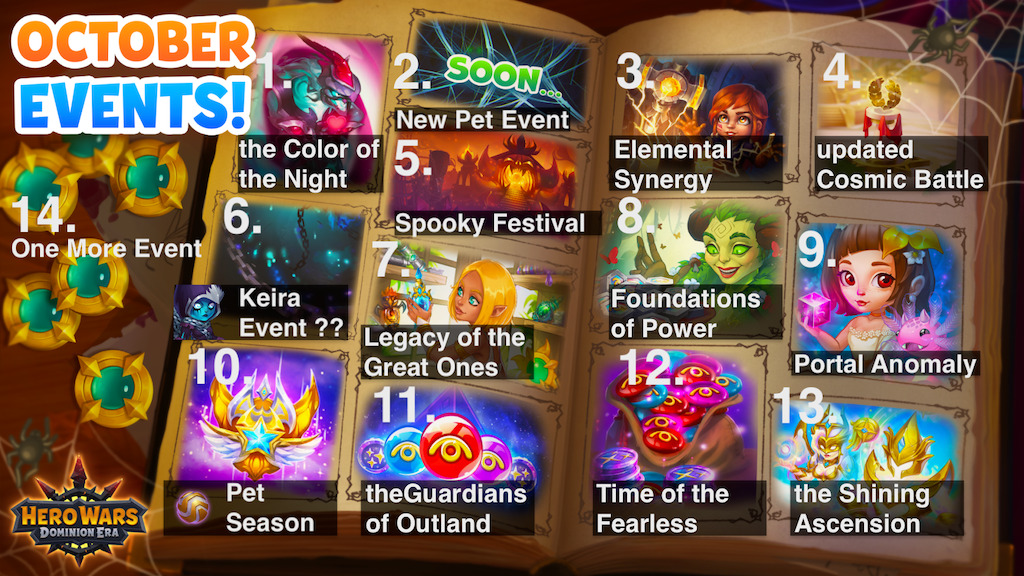 5. Spooky Festival
12. Time of the Fearless( > Perhaps x4 sale)
14. One More Event
T.B.D.
Postponement of Elemental Synergy
The event will be postponed one day due to a few hours delay in the start time of the event.
Apology items have been distributed to all
Official Game Message
Brave Warrior! Due to a technical issue the Elemental Synergy special event was launched later than planned. The event is live now, please restart the game to access it. We apologize for the inconvenience, please accept this gift and continue your journey in Dominion!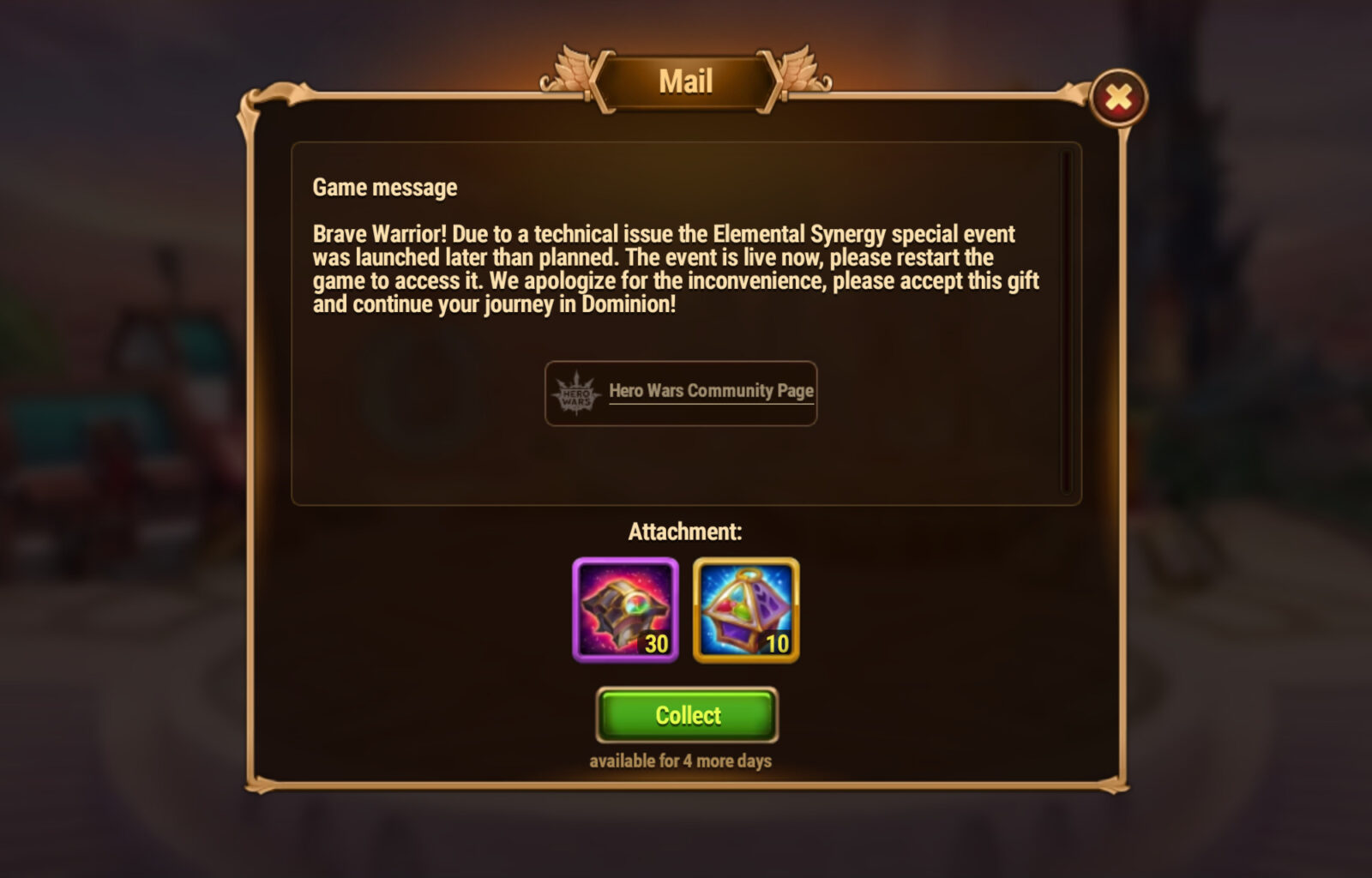 Keira's Ascension Skill Release Event
Announced to be held from 10/17 to 10/20.
Brawl Event.
Cartoon to be developed at the same time appears to be a spring skin.
– Based on past precedents, there is a high possibility that we can expect a new skill for Keira.
From the timing of the announcement, we may have to wait for VEX to come into its own.
Official Trailer
Keira
Is the new hero strong?
New Pet of the Year VEX
appearance has been released. To be clear, there are a lot of unpopular opinions.
The content will be introduced within a few days.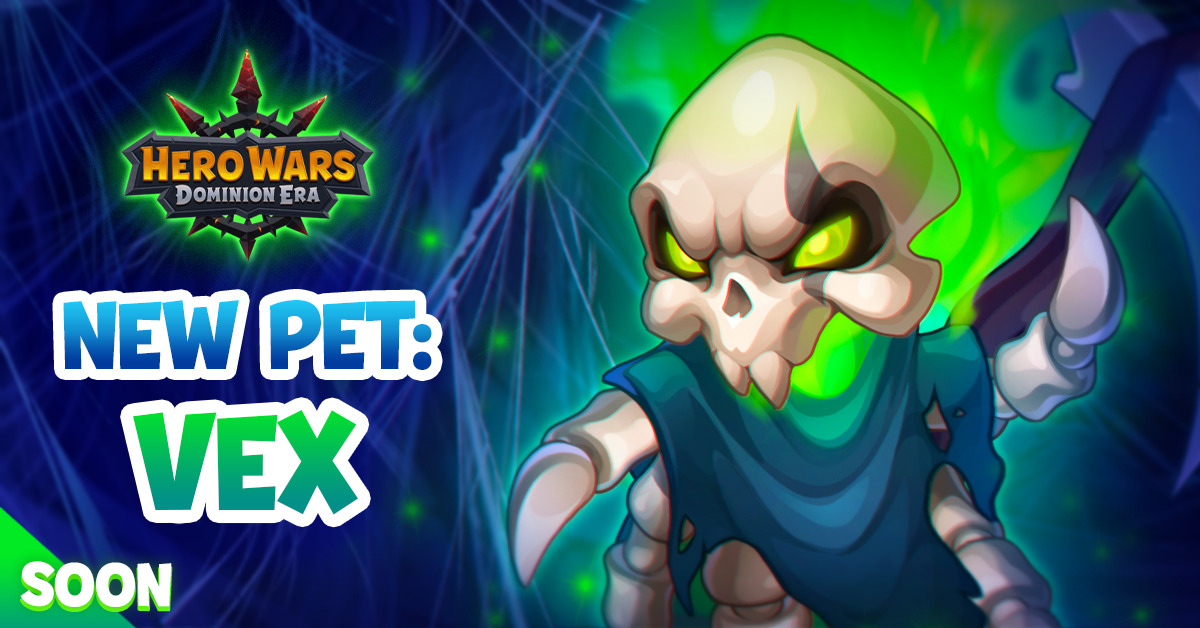 Related Event: Free Flight
This year's Demonic Skins
It seems that Mushy and Shroom, Amira and Julius will get new Demonic Skins.
The two tanks can be considered heroes who haven't been as active due to their lower stats.
The introduction of new skins may bring about a notable change for them.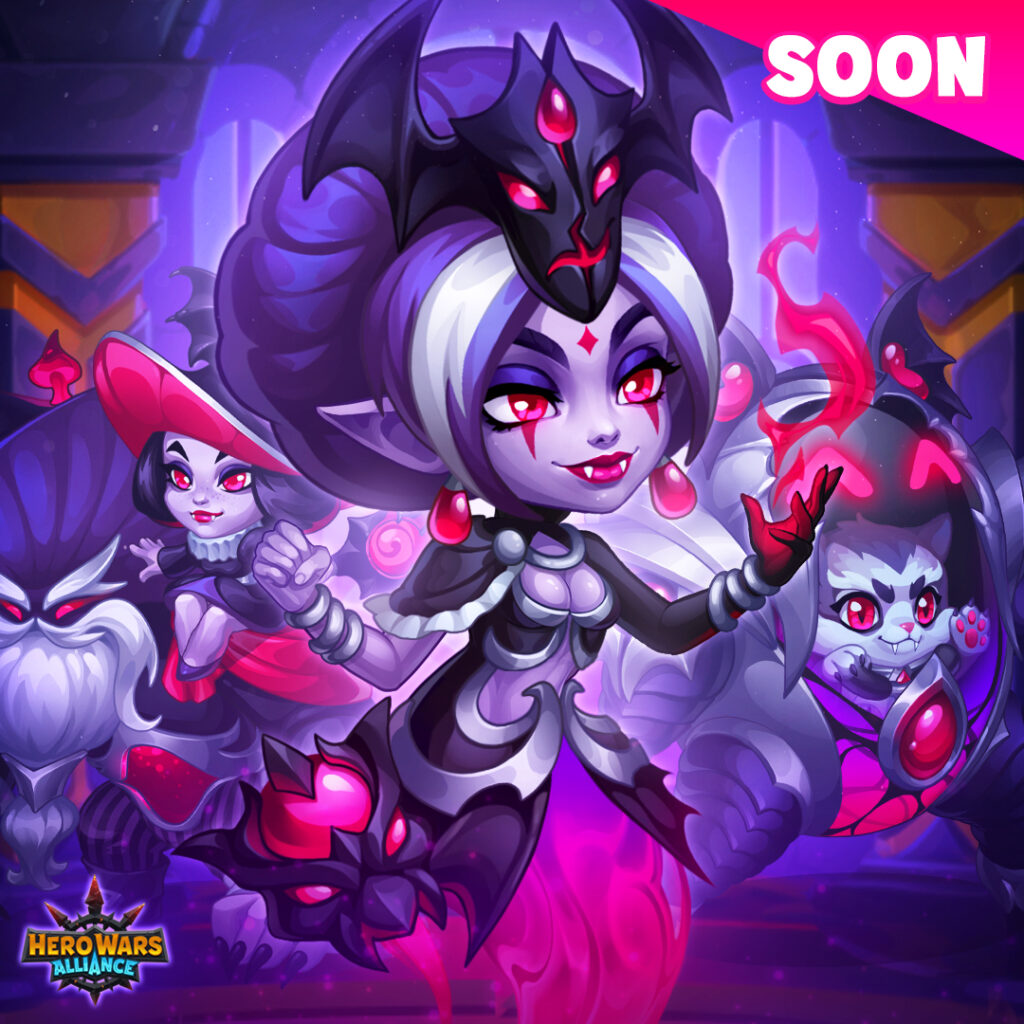 Mushy and Shroom
Julius
Amira
Related Event: Spooky Festival
Official Community Manager FAQ
Titles are tailored to the content.
Enumerating Flaws in Cosmic Battle
Q. Ok so in this event we have:
1. People having the wrong bans for unknown reason, like this ss where someone has Ish banned while in web Yasmine is banned and in fb K'arkh is banned (Edit: Aurora is also not banned but he has her banned instead of Cleaver)
2. Needing 50 gems to refresh when we were promised to refresh as many times as we want to… I guess it's only true for whales who have a ton of spare gems. Also needing 2000 gems for 5 apptemps just feels like a scam made for whales as well…
3. You also told us that power diference would be similar…. I have a 330k team and keept finding 200k teams, and even a 70k team after a couple of wins, and as you can see from the second screenshot (click Jump to the message if you only see the 1st picture) my oponents arent close to my defense power either
4. You took out one of the best items from the shop, GoTD, and decided to add it in what only can be called as the worstly calculated value offer ever, up to the level of misscalculation of the 99% discount offer. As much as there are a lot of artifact resources in the 1640€ value offer, that does not make even close for the value that is stated, and the case is worse on the 820€ offer. 150 runes can be obtained by free, 4500 sparks are very cheap and 2 epic GoTD+15000 skinstones are not worth 800€ at all.
I know Nexters tried to make this gamemode more enjoyable for everyone, but it looks like, no matter what, it will never be like the CM's or the players wanted it to be. Just… forget about this event, nearly every other event of 2023 is better than this. As a experiencied player myself, the closest thing I see possible to have some "sort of ban equalizer" (since most people banned both yas and helios and banned cleaver over aurora) would be having bans separated by xp level/account age, and even that isn't perfect due to old players still not knowing well the meta. For the best of your players, and specially your money, please dump this event from the game.
A. Hello! Thanks for the detailed critique. But let's not burry it ahead of time. I'll pass it on to the design team. They will make a decision on the future development of this event based on its reception and in-game statistics.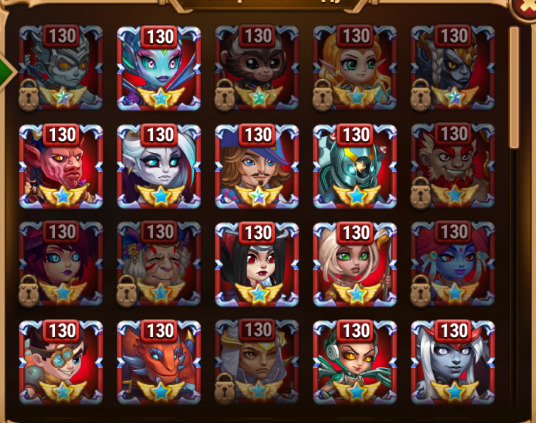 Setting a Cap on the Number of Battles in Cosmic Battle
Q. There should be a daily cap on refills in this Cosmic Battle event, otherwise instead of being smart with your heroes, it is how many refills can you spam. Essentially Whale-wars. (Especially for the higher positions)
A. Thanks for the feedback.
The Mysterious Island: Insufficient Information
Q. Lack of information from Nexter is frustrating. We still don't know:

– When/how the upper part of the map will became available? Probably first days of November together with new Season and probably a passage will open near the starting point… but still nothing is sure.
– If someone buy 8-week pass later, it will give all past moves (like Golden Ticket for Season points) or the later you buy, the less it is worth?
– Most players think that with Golden ticket for this+next season + 8-week pass you'll have enough moves to open all tiles, but nothing official has been said about it.

What I'm tryng to say is that the way they are not sharing informations makes this event much less enjoyable than it could.
A. Hopefully, our FAQ will help you ⁠📢news⁠ plus Q: Will the current map be available for exploration when the next part will be open? A: Upon opening a new part of the map in November we plan to leave the current part of the map open to exploration. So if you will join the Mysterious Island exploration later into Seasons, and you will have a more limited number of Moves, you will be able to decide which part of the map you want to explore.
Seasonal Adventure Subscription: Counter Bag
Q. many of us bought the 8 week subscription today. But the counter started for us with 55 days. 8 weeks are 56 days, so 2 exploration glasses are missing in the end. Can you tell the developers to fix this bug, please?
A. In the case of an 8-week subscription, you receive 2 Explorer's Moves immediately after purchase, and the next 108 you receive while the subscription is still active. When the subscription ends, you receive the last 2 Explorer's Moves. Thus, you receive 112 Explorer's Moves for an 8-week subscription in total. Moreover, it's not necessary to collect the Moves each day, as they accumulate daily and are stored in the Season menu until you collect them
Misrepresentation in the Dark Titan's Skin Quest
Q. has anyone acknowledged this bug? it's written as any titan skin but it might be only dark titan skins
A. Hello! This is a mistake in the mission description. This task is for Dark Titans only. Developers will fix it in future updates.
The Color of the Night
Loopholes in CoW's Scoring System
Q. this is what players think of the scoring system, take this to Nexters. Guilds are reforming on the same server, going through qualifiers, bronze etc to take it easier in the 1st few weeks of CoW because they realise how poor the scoring system is with all the draws, that they don't need to score points early in the season for the same results. It just comes to down getting a lucky weak opponent on the final week for their position. Every match in the top 20 or so is a draw anyway, FIX IT!!!
A. Hi! CoW has been a matter of discussion in recent times and game developers are aware of it. They are planning steps in this direction, but not this year.
Main Updates and Game trends
Addendum
Meta Teams (Add 2 Teams)
Cosmic Battle
New
Unveiling the Evolutions in Cosmic Battle: What's Changed?
The Pass of a Warrior Tasks and Returns
The Color of the Night Tasks and Returns
Shining Ascension Tasks and Returns
Mysterious Island
Explorer's Move
Seasonal Adventure Subscription
Lars and Krista Doll
CoW Season 5
The latest trends, Best heroes, Best teams
Important Game Updates for Players: How to Read
Tier List 2023 (on PvP)
Best Heroes 2023
Which DPS to Upgrade in 2023
Which Tank to Upgrade in 2023
Which Healer to Upgrade in 2023
Which Support to Upgrade in 2023
Which Control to Upgrade in 2023
Meta Teams
Best Teams
Guild DASHIMAKI-TAMAGO 2023.Week40
Guild War:Web31-Gold league, Place 1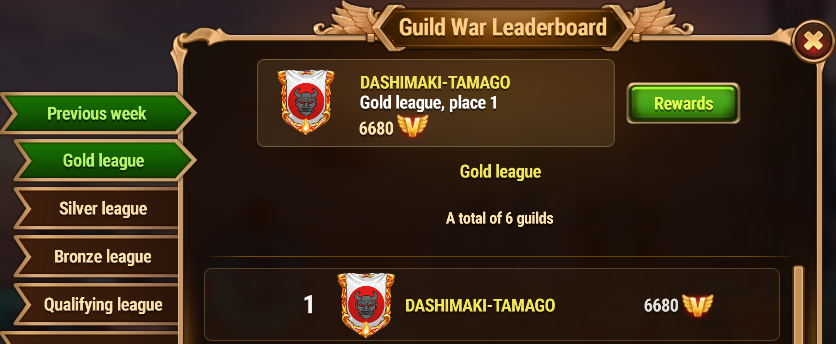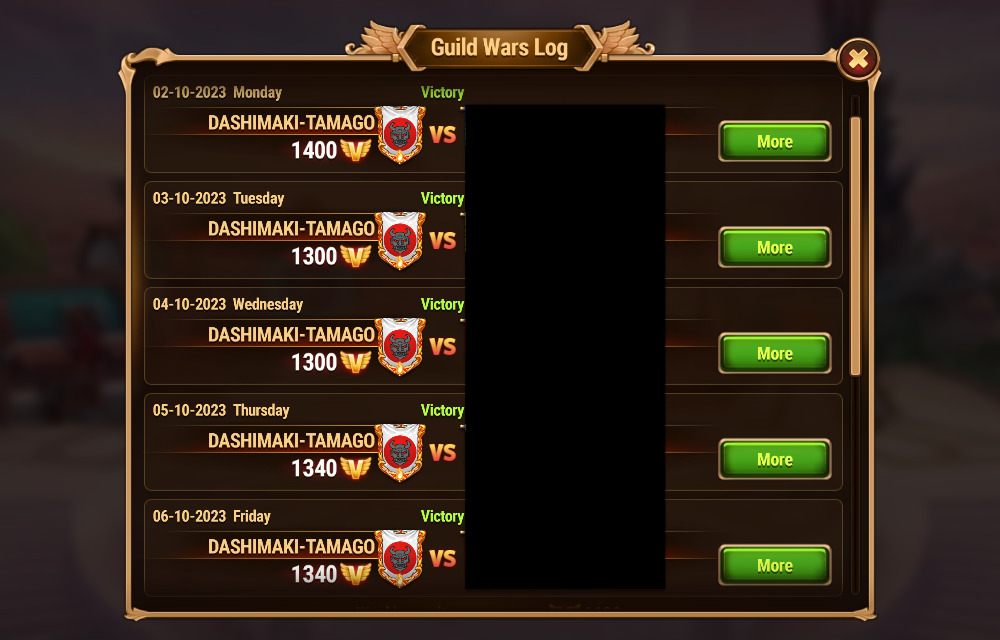 Guild Raid:Place 6

CoW: Season 5 Start Place 16