Report
Upcoming Events
Event Calendar Format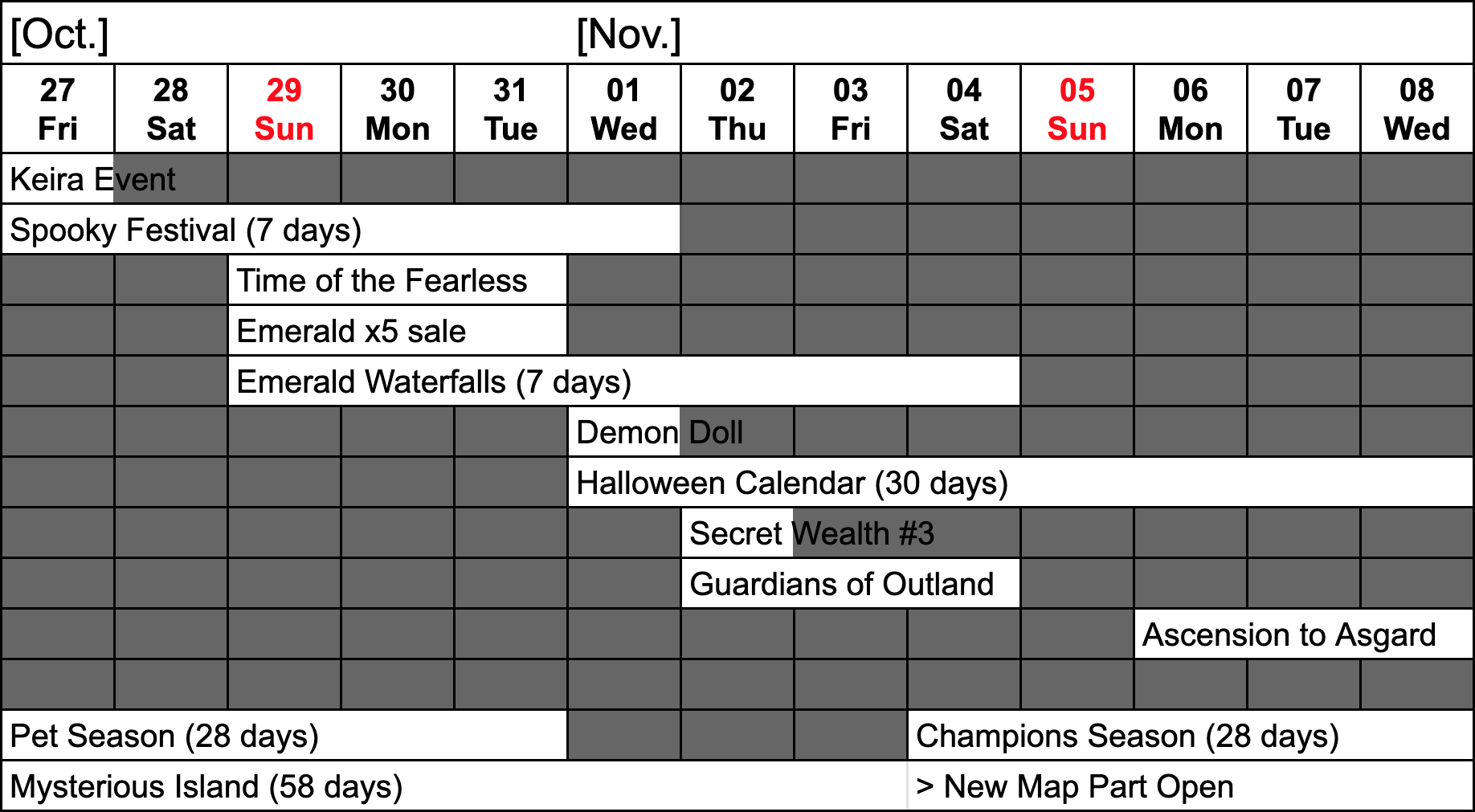 November Events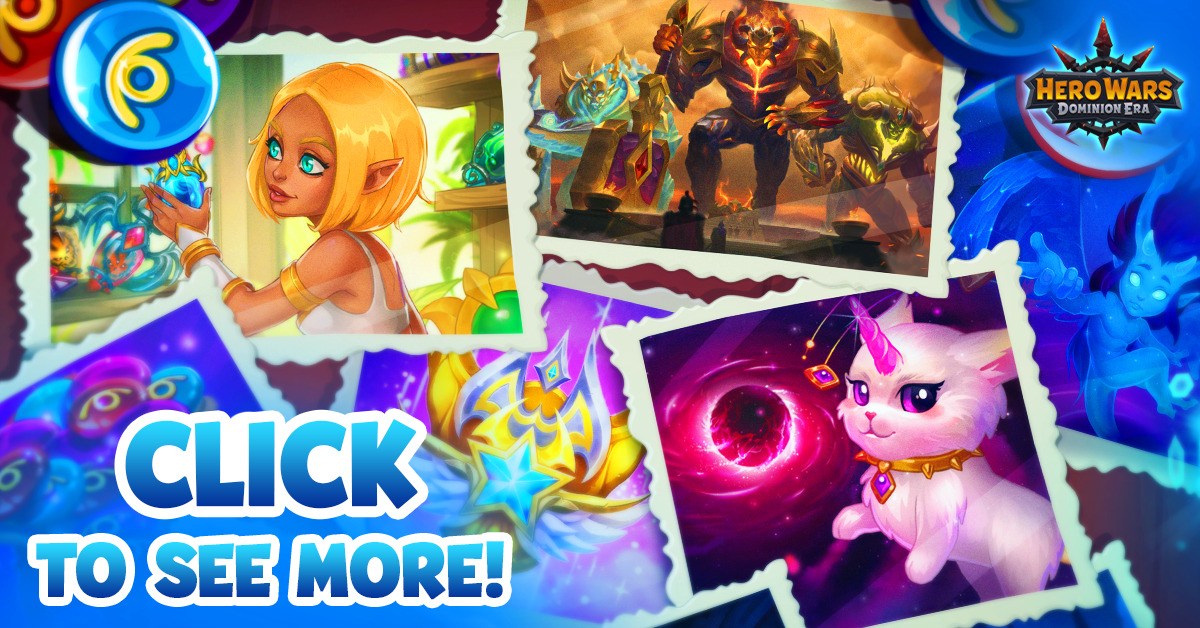 The official announcement has revealed many events, presented in no particular order and without known dates.
Among these events, the dates for the following some are currently unknown.
Official announcement
As you can see in the picture, there will be a lot happening in November:
Special Halloween Calendar, The Great Storm, The Elemental Synergy, Ascension to Asgard, Time of the Fearless, Special events with new Stellar and Cyber skins, New Map Part in Seasonal Adventure, Legacy of The Great Ones, Event for Nature Titans, The Guardians of Outland, Champions Season and one more event, which we will tell you about later!
Which events are you looking forward to the most? Share with us! Please note that the depicted November events may be subject to change — in that case, we will definitely inform you in our posts!
The Great Storm
Elemental Synergy
Ascension to Asgard
Time of the Fearless
At this time it is unknown whether it will be for 3 days or 1 day.
Each will most likely be held at the same time as the Emerald x4 Sale or Emerald x5 Sale, respectively!
Time of the Fearless (3 days) and x4 Sale
Time of the Fearless (1 day) and x5 Sale
Special events with new Stellar and Cyber skins
It is currently unknown whether this is a single event or two separate events.
In the past, the following Cyber-con and Stellar Skin Chest have been held. However, these were separate in past events, so it is unclear if there will be one set
Cyber-con
Stellar Skin Chest
Legacy of the Great Ones
Event for Nature Titans
While it's not explicitly stated, it is likely referring to the following three events.
Riotous Growth, Rainy Season, Scorching Days
One more event which we will tell you about later!
Based on previous announcements of a winter notice, there may be a new Hero or Ascension opening event.
Important Game Updates for Players: How to Read
Browser Reset Before the Event Starts
An official announcement was made during the Keira event, advising players to perform a browser reset.
If you've been playing the game prior to the event's commencement, it appears that in certain instances, completing quests might not register without a browser reset.
It's advisable to proceed with caution for the time being!
Official announcement
A. Tomorrow, with the start of Keira's event, there may be a problem where the completion of certain tasks will not be registered. To avoid this, it is necessary to restart the game (F5) once before starting the missions.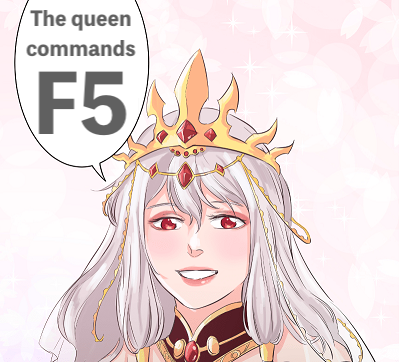 Official Trailer for Queen Octavia
Trailer for Queen Octavia on the mobile version.
She is a hero with dodge ability and synergizes well with Dante and K'arkh.
There is a possibility she may appear in the web version in the future!
Official Community Manager FAQ
Titles are tailored to the content.
Announcement: Soul Stones Unlocking for Mushy and Julius
Q. Is it even feasible that we could get Mushy and Julius stones at some point? It's starting to look like we never will get them, despite their prolonged presence in the game. It's pretty ridiculous and we really shouldn't have to hope for a lucky pull from the Soul Atrium to "maybe" get them. Can we please get these silly things for us completionists who want all of our heroes absolute? Pretty please with a cherry on top?
A. Good News! Mushy's stones will become available in a week or two, and Julius's will follow later.
Mushy and Shroom
Julius
Introduction of Red Artifacts in the Secret Wealth
Q. Can we fix the Secret Wealth shop to buy new artifact materials? Because the flawless ones are going to be outdated.
A. There are no plans for adding artifact exchange to the Secret Shop at the moment. However, it might change.
Secret Wealth
Timing for Guild Wars QoL Update
Q. can we have the war log under every building in GW like what we have CoW? it took a lot of time to open the log then watch the fight to check what happen
A. There is a list of QoL changes and such CoW changes as one of them, Hopefully, the team will allocate their time to implement at least some of them. But I doubt that they will have time this year. Cause the festive season is on our doorsteps. And they have to work on lots of themed events and surprises.
Bug Report: Chaos Particles Disappear Upon Pet Promotion
Q. when I promote new pet I made all cristalls full. Than I click promote,and I receive message
"Nit enough resources to promote pet to color 5"

The not enough resourses are over 30,000 chaos particles and pet is lvl 130.

The most frustrating is that I have to restart the game afterwards. And pet is reverted to only two cristals fully evolved,but resources for upgrading others from last time are taken away!
And so it happened twice . I upgrade, promote, restart, not upgraded , even downgraded but particles missing .
A. Please, contact our support team. Additional logs from your profile will speed up the fixing of such issues.
Chaos Particle
Combat Training Update Based on Red Artifacts
Q. Are you planning to update the combat fights? Right now it's messed up because of the new artifacts. It's far from reality and you have to trust your gut feeling.
Please remember why you brought the simulator in first place. But now you have to improve it, otherwise it will become unfair again to many players.
A. The combat training update is in the plans.
Much has already been said about the red artifacts. And I understand the dissatisfaction of some players When developers introduce new features and leveling, they strive to provide you with a more engaging and diverse gaming experience. Introducing new artifacts and leveling them up will help you expand your gaming capabilities and reach new heights in battles also, that might become the basis for the new high-level content in the future. They understand that acquiring new artifacts may require additional investment whether it be time or funds. However, this will allow us to support and develop the game, adding even more exciting features and content in the future. I appreciate your support and your strive to make the game better. And I'm with you looking forward to cool changes. Together, we create a unique and exciting gaming community, and your opinion is of great value to us.
Combat Training
As for the Spooky Festival Store's
Q. Wow… I've been so excited for Haloween event, its one of the 2 events i max each year (together with Summer fest), but how disappointed I was today when i found out that the shop hasn't been updated like the summer shop…
1 hero chest instead of 2, 750 CP instead of 1k, 3,5k skin stones instead of 4,5…
It really looks like somebody just forgot, shame
A. I clarified this moment with the developers. This time it was decided to leave the store assortment unchanged
Supplement: Hypothetical reason why the store was not improved.
The event store lineup was upgraded for this year's Summerfest.
However, just prior to the Summerfest store, we received complaints from players who used coins from a year ago. This store upgrade is not fair. If I had known, I would have kept last year's coins, they said.
Players who saved their coins for a year benefited, they claimed, while players who did not save their coins suffered a loss.
Because of the complaints of some of these players, the Spooky Festival has decided against taking the same action as Summerfest. The Spooky Festival Shop may not have been improved.
Such a hypothesis has been discussed.
Spooky Festival Store
Main Updates and Game trends
Addendum
Creatures of the Night
New
Spooky Festival Quests Tasks and Rewords
Legacy of the Great Ones Quests Tasks and Returns
Death Is Just The Beginning
Death Is Just The Beginning Event Shop
Death Is Just The Beginning Quests Tasks and Returns
Artifacts
How many Reds come from the Artifact chest?
Artifacts Priority Method and Actual use heroes
The latest trends, Best heroes, Best teams
Important Game Updates for Players: How to Read
Tier List 2023 (on PvP)
Best Heroes 2023
Which DPS to Upgrade in 2023
Which Tank to Upgrade in 2023
Which Healer to Upgrade in 2023
Which Support to Upgrade in 2023
Which Control to Upgrade in 2023
Meta Teams
Best Teams
Guild DASHIMAKI-TAMAGO 2023.Week42
Guild War:Web31-Gold league, Place 1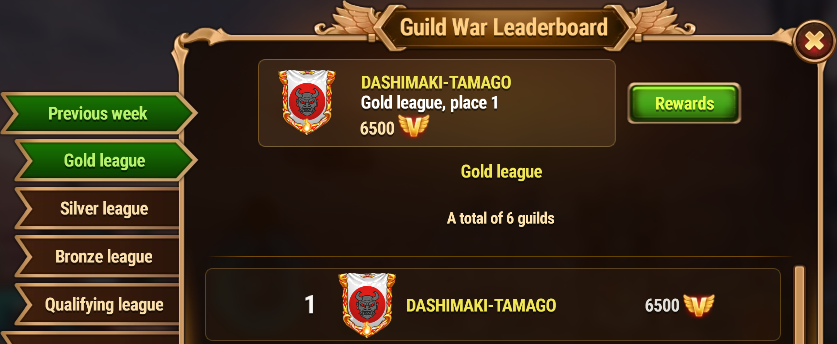 Guild Raid:Place 9

CoW: Season 5 Temporary Place 41